EA's David Tinson: Marketers need to create less content, not more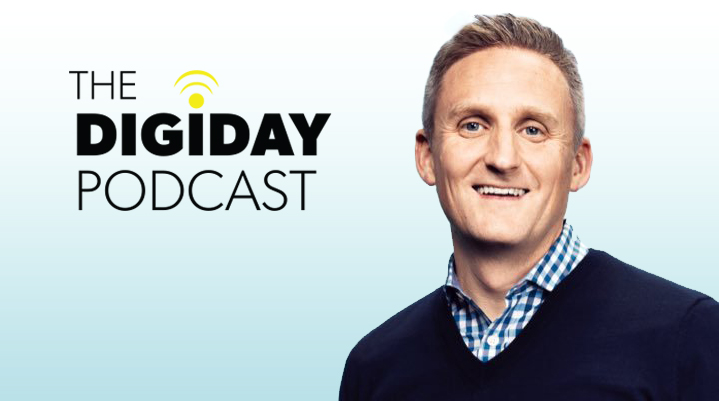 Subscribe: iTunes | Stitcher | RSS
Brands nowadays have any number of places to push out content, possibly too many, according to David Tinson, who heads up communications at video game giant Electronic Arts.
"The strategy can't just be more content. It's hard to not just follow the shiny object and just do more and more and more and not know what we're getting at it," said EA's Tinson on this week's episode of The Digiday Podcast. "We need to operate like a digital media company, not a marketing department. We need to have the same rigor and standards. But we're part of a marketing communications team as part of a publicly traded video game company. Our responsibility is to drive a deeper relationship with our games and get more people playing."
Below are highlights, lightly edited for clarity, from the episode.

EA has high expectations to meet in its marketing
"The most challenging part is the expectations of players are ever increasing. Really being able to connect and be able to personalize and get to an audience that's so different than it was when I first came to EA in 2003. It's not just one game for one type of player. We have to connect to those various cohorts with unique, bespoke content."
Scale is important
"The challenge is getting to scale around the world, both help and support and make them have a better experience with the game and be a part of the conversation. Scale is for sure one of the challenges. The other thing is unlocking the power of the players. It's the beauty of having tens of millions of people playing your games every day. They're the spokespeople of the games."
Facebook Live is going to be big
"[Facebook] is one of the most important places where we connect, it's one of the places we can be very personalized in our messaging. It's one of the richest areas where we can create very unique content. We see where they're going with Facebook Live. There's a lot of opportunity. We're already doing a lot, and we'll continue to do a lot.
"My sense is the things they're not good at today, they'll become a serious player because it will become a priority. Live is in its earliest stages. When you think of the content people most want to consume from our games, it's videos — trailers, long form video, play-throughs, things that will make them better at playing the game — so we know the platform today. We're not yet seeing the length and extent of viewership we see on other platforms. But we're working with Facebook because they're working at that."
Twitter is still relevant
"It's a great way for us to listen in real time, to adjust our content strategies and get a barometer where the share of voice is. You can get a very quick reaction that ultimately shapes the narrative of the game. You can't help but devour what's being said about your games. It definitely in our world helps shape our content strategy on an hour-to-hour basis. It's also great from a support perspective. People have a platform to ask us for help or others for help. The real-time nature of the response is undeniable."
ESports are poised to be big
"This is players being able to compete, to be a star, to watch other players and makes them great. People want to play the game. They want to be a star and compete. It's a different type of hero. We think the opportunity is going be huge. We think of it as a league. We're building the same kinds of rules and regulations."