Why millennials are afflicted with 'early-onset nostalgia'
June 15, 2015 • 10 min read
•
•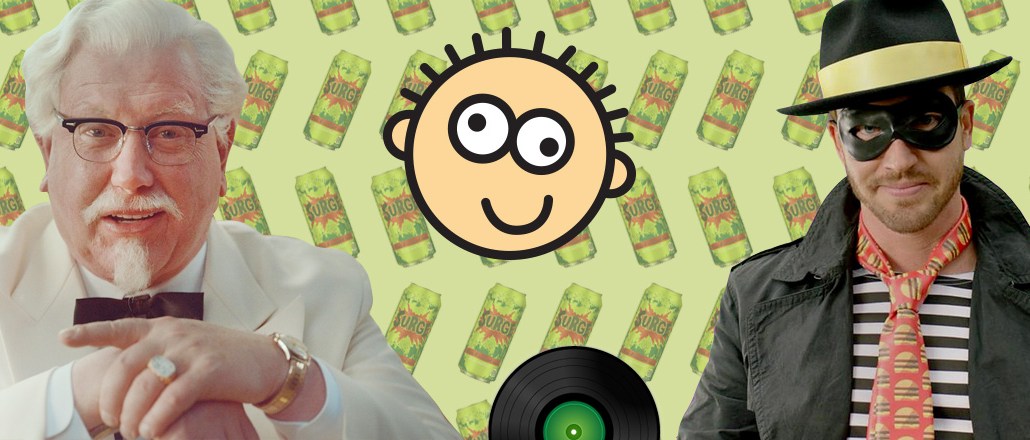 In the fourth grade, Francesco Sedita was called to the principal's office for perhaps the most common of misdemeanors for a young boy: plugging the dirtiest words imaginable into the classic fill-in-the-blank game, Mad Libs.
It was a watershed moment not just for Sedita, now president and publisher in Penguin Publishing's Young Readers, but for Mad Libs itself.  Last year, Sedita led the charge in relaunching the dynamic and fun — and deeply nostalgic — Mad Libs app.
"I think that the Mad Libs story is a universal story," he said. "The DNA of the brand is so great that it makes you feel funny, but it also makes you feel young and innocent in a way."
Penguin is far from the only brand to dabble in what has come to be known as "nostalgia marketing." Appealing to nostalgia — that yearning for yesteryear — has emerged as a strategic and effective marketing technique in recent years, spilling into not only brands, but also entertainment, fashion, food and more.
The Proustian madeleine of nostalgia marketing can take an array of forms and flavors: Last month, fast-food giant KFC brought back its brand mascot, antebellum oldster Colonel Sanders, just as McDonald's rebooted the Hamburglar as a hipster dad. Coke brought back Surge, its mid-1990s answer to Mountain Dew, last year; Crystal Pepsi is about to appear on shelves again for the first time in 20 years.
Rapper Missy Elliott performed alongside current pop queen Katy Perry during her halftime show at this year's Super Bowl. Vinyl record sales are consistently up year-over-year. The popular Timehop app trades exclusively in nostalgia by mining users' social media profiles to remind them what they were doing two, three, five years ago on this day. And terms like "Throwback Thursday" or #TBT and "Flashback Friday" or #FBF have emerged as social media lingua franca.
"Nostalgia brings back that lovely, fuzzy feeling about how good things were back in the day," said Jamie Gutfreund, CMO at agency Deep Focus. "You want to relive that feeling and brands know they can trigger those emotions in their consumers."
And it works, too. Vladimir Vukicevic, co-founder and CTO of RocketHub, demonstrated in a rather wonky blog post that products based on nostalgia tend to depreciate slower over time. (Vukicevic only looked at tech products for his research.) And while marketers have used nostalgia as a tool for years, consensus is that millennials have a stronger affinity to the sentiment than previous generations: Nostalgia not only evokes better times — and a sense of belonging — but also makes younger consumers feel more fashionable.
"In terms of trends, what goes around, comes around," said Marlene Morris Towns, professor at Georgetown University's McDonough School of Business. "This generation is far more in touch with previous generations' styles and tastes and there's elements of a greater sense of discovery."
Blame the economy — and technology. Millennials are the first digital natives; the first people to have their lives instantly, and constantly, chronicled online. And even if they grew up during a great recession, they have been inundated with information.
"Millennials are coming of age in an age of economic turmoil — a difficult job market," said Cassandra Mcintosh,  senior insights analyst at Exponential. "Therefore, they end up romanticizing simpler times much more – even those times they weren't around for."
Nostalgia speeds up
"We call this 'early-onset nostalgia,' where there is such an information overload that it has compressed their sense of time," said Deep Focus' Gutfreund. "Initially #tbt started off as a throwback to your childhood, but now, it's throwback to last week." (Satirical newspaper the Onion actually identified the early-onset nostalgia phenomenon back in 1997 with the hilarious piece U.S. Dept. Of Retro Warns: 'We May Be Running Out Of Past.')
And as tech speeds up, expect even more nostalgia marketing. Brands have a dizzying array of platforms to choose from when it comes to reaching consumers — from Facebook to Instagram to Snapchat to Pinterest and more — which is why Penguin, realizing the timelessness of Mad Libs, decided to adapt the classic books into an interactive app: It not only provided the perfect opportunity to take Gen-Xers on a trip down memory lane, but it also introduced the brand to a new batch of digital natives.
"We're going after cool things, and millennials, of course, are going to be a part of that conversation," said Sedita. "We realized that we could take this brand that we really believed in into the modern age and bring it in front of an audience that wasn't really expecting to see it there."
Penguin believed that the game had all the right ingredients to be a digital — and social — success, something that took a couple of tries to get right. The first version of the Mad Libs app was introduced in the App Store in 2009 but didn't quite nail it. The original app was essentially a literal translation of the books.
A truly immersive, interactive app that was much more evocative of the books came out last November after Penguin enlisted digital agency Kettle to improve upon the experience.
Kettle brought to life Phil N. DeBlanks — the googly-eyed, smiley-faced doodle on every Mad Libs book — within the app. The mascot has been reimagined as a coach and even a friend to players, giggling when they type in a funny word and interacting with them at every step along the way.
"He is such a core asset of the brand that bringing the brand to life today had to be about bringing Phil to life too," said Paul Munkholm, director of strategy at Kettle.
But humanizing Phil was also important from a practical perspective: Mad Libs is historically played in groups. Converting it into an app gave people the option of playing it on their phones by themselves. This necessitated the recasting of Phil as a more interactive dude, one who prompts players by asking them for an adjective, for example, or a plural noun.
"The game is tied to shared memories, and it's fun to play it with people," said Munkholm. "But if you happen to be playing it alone, we didn't want you to feel that because suddenly you have Phil, right there by your side."
Kettle also added a soundtrack: a punchy tune evocative of "a '70s game show."
"While we were trying to evoke the same sentiment that people got while playing the game in the books, we wanted to make sure that we weren't just doing retro," said Munkholm. "Nostalgia is not just about doing retro, but finding a balance between something that feels current but is still evocative of the past."
It has worked. According to Penguin, Mad Libs sales have increased 74 percent since the original app was launched in 2009, and the app itself has seen over 5.5 million downloads. The app has an average rating of 4.5 out of 5 on the App Store from over 1,500 reviews, according to app rating company AppAnnie.
When the app relaunched last November, it shot to the No. 1 slot in the general kids category and the kids aged 9-11 category. It also rose to the No. 15 position in the general U.S. entertainment category, according to AppAnnie.
"I think it was a bit of a surprise internally," said Adam Royce, vp of digital content development at Penguin USA . "But it makes sense; we're getting the brand into more hands."
From a psychological perspective, Mad Libs' renaissance isn't surprising. A recent study led by Jannine LaSaleta, a marketing professor specializing in nostalgia marketing at the Grenoble École de Management in France, found that nostalgia induces feelings of social connectedness, which make people value money less — and ultimately leads them to spend more freely.
Penguin saw this unfold in real life, when it set up shop at the San Diego Comic-Con for the first time in July 2014, setting up a pop-up booth. The merchandise — which included classic Mad Libs and, ahem, Adult Mad Libs like a Kamasutra version and a series of co-branded products such as Cartoon Network's "Adventure Time" and "Hello Kitty" — was a smash hit among kids and their parents alike, who had grown up playing the books themselves.
"It was so great to see parents say to their kids, 'Oh my god! I used to play this!'" said Sedita. "They had special memories of it and wanted to pass it on to their kids, and in the middle, they'd slip a raunchy one like the Kamasutra Mad Libs for themselves."
The authenticity factor
But nostalgia isn't necessarily just about getting people to part with their money. It's about storytelling, communicating a sense of authenticity for the brand and reflecting its core values.
For Sedita, that core value of Mad Libs is that it has always allowed anyone to be the funniest person in the room. "Even if you're not a funny person, if you say a word and it lands perfectly, everyone laughs," he said. "I think the Mad Libs story is a universal story."
Mad Libs is not the only brand with a "universal" story. Last year, Coca-Cola brought back Surge — its 1990s answer to Pepsi's high-octane Mountain Dew — for a limited run in order to gauge demand for a comeback. The experiment was a success, and Coke is currently conducting a limited in-market test in the southeast region to learn how Surge can perform in retail.
"Surge is a unique brand that embodies the feel of the '90s," said Sheree Thrasher, public affairs manager for Coca-Cola North America.
But nostalgia won't necessarily work for every brand. And not all brands are embracing it in droves either.
"An honest evaluation of the brand's history is an essential step in deciding whether to employ a nostalgia-based advertising strategy," said Exponential's Mcintosh, adding that brands with scandalous pasts or brands struggling with being perceived as modern should avoid it. Radio Shack may have initially scored with its self-deprecating 2014 Super Bowl ad loaded with references to the '80s, for example, but it ultimately contributed more to the perception of the brand as being antiquated and outdated, said Mcintosh.
Indeed, brands are only successful with it if they are valued, mean something to the consumer and are still relevant and valuable in the present context. There is a fine line between evoking memories and seeming outdated or out of touch. Products and brands that do well tend to be multi-generational, versatile, evergreen in appeal and are appropriated differently by different generations. Doc Martens, which meant one thing to Gen Xers, are interpreted as another thing by millennials.
"For my generation, Doc Martens were a sign of rebellion, worn with biker jackets and jeans," said Georgetown's Towns. "Today, they are more a part of the boho-chic look, paired with floral skirts as an accessory."
"There is not a one-size-fits-all concept — but with the right product, strategy and audience, using a nostalgia-based campaign can be a success," agreed Coca-Cola's Thrasher.
There is perhaps no better embodiment of nostalgia — and advertising, for that matter — than Don Draper. So perhaps it's best to give him the final word on the topic: "Nostalgia is delicate but potent," he said in "The Wheel," the famous episode in which he pitches Kodak in the first season of "Mad Men." "It's a twinge in your heart more powerful than memory alone. It's not a spaceship, it's a time machine."
https://digiday.com/?p=121737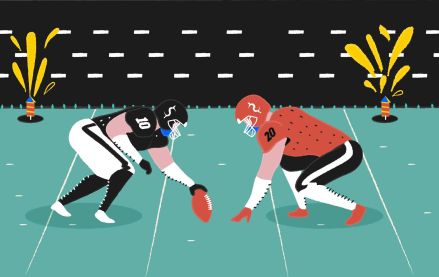 December 6, 2023 • 4 min read
In response to this challenge, the NFL's Detroit Lions have adopted a proactive strategy, introducing an extra channel for their local NFL broadcast. The objective is to broaden advertising opportunities, leverage direct-to-consumer distribution, and establish stronger connections with local fans, with the ultimate goal of increasing preseason viewership.
December 6, 2023 • 4 min read
It's been over a decade since the most recent entry in the wildly popular "Grand Theft Auto" series came out in September 2013, meaning anticipation for "GTA 6" has been building for years. Rockstar titled yesterday's trailer as "Trailer 1," making it clear that the company is poised to launch a massive marketing campaign in the lead-up to the game's 2025 release.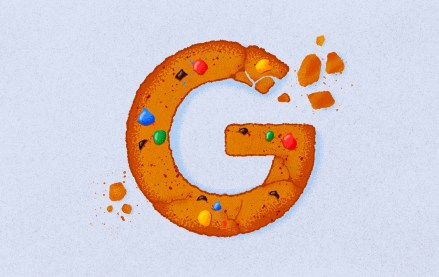 December 6, 2023 • 4 min read
A healthcare client that decided to scrap all conversion tags and cookies within weeks provides a case study for what will likely be a common experience in a year's time.