DTC brands like Dollar Shave Club are growing up, but still mostly skipping agencies
July 13, 2018 • 5 min read
Dollar Shave Club is no longer an upstart. The direct-to-consumer business, which started as a razor subscription service in 2011, is now part of consumer goods giant Unilever after a $1 billion deal finalized in 2016. Now the company wants to be guys' first choice for everything bathroom by selling toothbrushes, towels and peppermint-infused butt wipes.
But there's one way DSC isn't changing: It's still doing nearly all of its marketing in-house rather than outsourcing it to agencies. Instead, DSC leans on a 10-person creative team, which works alongside units devoted to media buying, analytics, customer service and product development. Every so often, Dollar Shave Club has tested running small campaigns with external ad agencies and agencies for media buying and production, but the overwhelming majority of work is controlled internally.
"It helps us infuse our brand tone and voice into all touch points the consumer sees and even some internal facing things that the consumer doesn't see," said Michael Dubin, founder and CEO of Dollar Shave Club, who himself has starred in DSC advertising.
DTC brands have emerged as a bright spot of marketing. Many have proven adept at mastering new digital marketing techniques and, in a worrying sign for ad agencies, have typically bypassed outside partners even as they've grown well beyond their startup roots. Most cite the need for control of data, nimbleness, cost-savings and unified visions for handling marketing mostly internally.
"We're able to touch more things than just advertising," said Matt Knapp, vp of creative and executive creative director at Dollar Shave Club. "If you're at a creative agency, an ad is the only thing you have at your disposal to solve a problem."
Being able to outsource bits and pieces of marketing is essential for some DTC companies that might lack the talent, expertise or funding to operate certain roles in-house. But maintaining control over data and messaging is a major motivator for staying in-house, and it is especially paramount for DTC companies that are starting to shed their classifications as startups.
Luggage brand Away is in the process of multiplying its physical footprint and evolving into a travel lifestyle company. With $50 million in funding the company received in June, it plans on opening six more brick-and-mortar stores this year (for a total of 10), and adding more lifestyle projects as it has done with its travel magazine 'Here' and temporary hotel concept Chez Away, all the while promoting its line of luggage as fashion accessories. Such goals require focus.
Jen Rubio, co-founder and chief brand officer of Away, said having its own marketing agency was pivotal in the company's growth to-date and remains a "first priority," since it allows the company to be in control and responsive with customer service. Away often creates new products based off of customer requests on the fly and needs to launch campaigns in a number of days for those products. "It's hard to outsource that type of flexibility, and even harder to do it in a way that's true to your brand," said Rubio.
With the exception of some tactical offline media buying and the outsourcing of some video and production assistants, stylists and camera operators, Away does all of its marketing in-house, and has done so since it sold its first luggage online in 2015, according Rubio. A team of 50 people, a third of Away's overall company, manages all creative, including for TV and strategy, as well as media buys. On top of that, a 25-person customer experience team interacts with all customers and shares insights with the in-house team.
Close contact between internal teams allows for more sharing of data. With such close proximity to the data analysis team, Dollar Shave Club's 10-person creative team can have instant access to consumer data that proves the effectiveness of its ads, allowing them to immediately iterate on their work to augment the ads and placements that are working, according to Alec Brownstein, vp of creative and global executive creative director at Dollar Shave Club. "By closing the feedback loop, we can be significantly more agile and effective than an external partner who wouldn't have access to the real-time data," he said.
An internal marketing team also allows companies to bypass the often tedious and potentially long process of working with an agency on something that should be done quickly.
Fabian Seelbach, svp of marketing Curology, which sends customized acne treatments to consumers, has a 20-person marketing department that conducts most of the company's creative, strategy, media buying and even influencer management. One of the main reasons for its existence is that it gives Curology the ability to quickly react to things; Curology wants the freedom to strategize on a video idea in a morning, and go live by the afternoon, said Seelbach.
"We don't have a complex process or long and detailed creative briefs," said Seelbach. "Often a short conversation or Slack message is enough to align on a creative project and quickly execute it."
M.Gemi, an online retailer of luxury Italian shoes, is also finding that more internal resources are helping it to be nimbler. In June, it opened its own video production studio and shoots an Instagram Live every Monday to drop a new pair of shoes it's selling online. Before, the marketing team of 10 had produced creative shoots in-house but constantly had to outsource for various elements of the shoots, such as studio spaces, stylists and photographers, meanwhile working with SEO, affiliate and direct-mail agencies to distribute its work. Now, it's attributing a 20 percent boost in revenue to the new studio, according to Cheryl Kaplan, co-founder and president of M.Gemi.
Saving money is another plus to an internal team. "There are certainly cost savings to building in-house than paying a monthly retainer," said Brownstein. But Brownstein added that, while reduced costs are a benefit, an even larger advantage is generating more effective creative work since employees are working for the success of the business and not for the success of an external agency.
"They're not trying to win ad awards or build an effective portfolio," he said. "The portfolio is the success of the business."
Subscribe to the Digiday Retail Briefing: A weekly email with news, analysis, interviews and more covering the modernization of retail and e-commerce.
https://digiday.com/?p=295138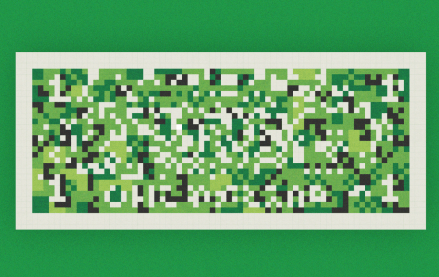 September 21, 2023 • 3 min read
Ducati has legitimate reasons to investigate Web3 tech as a marketing tool. Building a community of Ducati enthusiasts, or "Ducatisti," has been a core element of the brand's marketing for decades.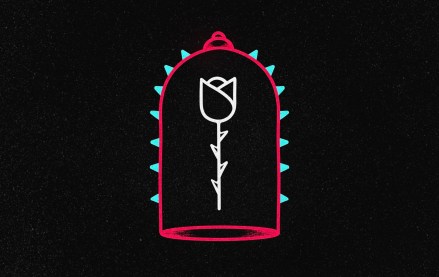 September 21, 2023 • 5 min read
In this edition of the weekly Digiday+ Research Briefing, we share focal points from Digiday's recently released reports on agency and brand confidence in TikTok, and on how publishers are making Instagram work for them.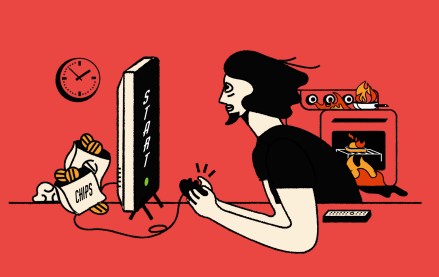 September 21, 2023 • 4 min read
While this is the first gaming related livestream Fandom has done with Instagram, it's part of a bigger push to celebrate and embrace the vast gaming community among the Gen Z demographic thriving on Instagram's platform.