Site Makes Violence Against Women Personal
Here's a scary and sad statistic: In Canada, an act of violence is committed against women every second. That's why Interval House, a center for abused women and children — with the help of agency Union — has created a site that makes violence against women hit home for everyone.
The site is called "Every Second Matters," and it connects to your Facebook account to create a changing collage of images of your female Facebook friends. Along with the sound of a ticking clock and the changing billboard of female friends' faces, you are bluntly asked, "Who has to be affected for you to care?"
It's a powerful message that uses your social network to put real faces on the abuse of women. You can also donate to Interval House on the site by "buying a second." Try out the site for yourself.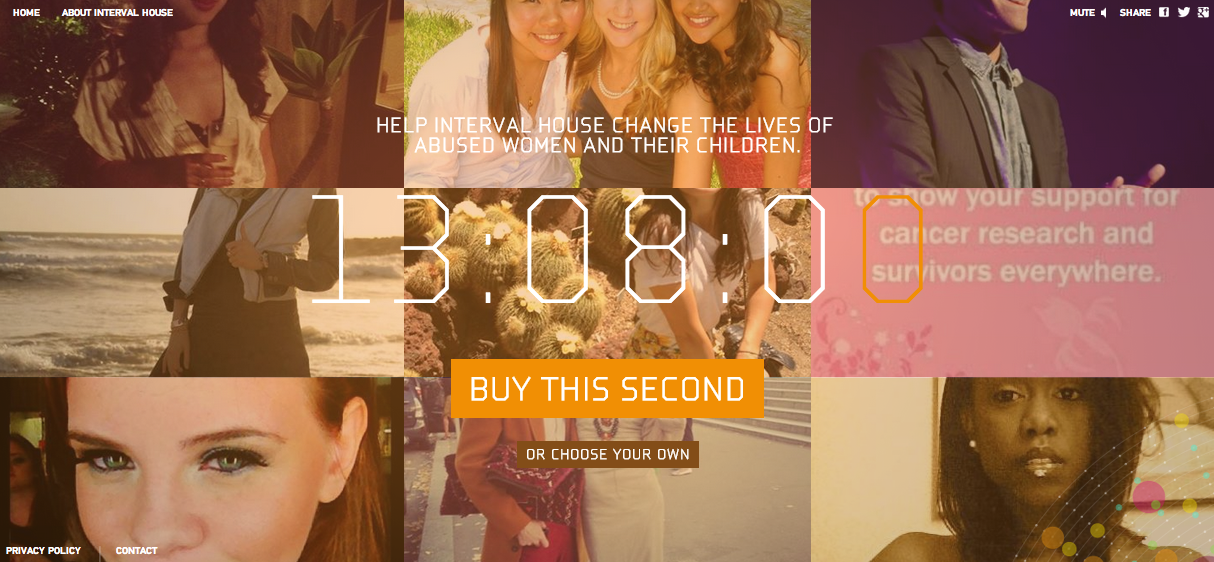 https://digiday.com/?p=52349