Affordable U.K. retailer Primark opened a new 77,000-square-foot department store last week in Boston, introducing the U.S. to its extremely low-cost apparel, accessories and home goods for the first time.
It's also introducing the U.S. to its unique approach to digital: Primark's products are so deeply discounted, the company refuses to sell them online.
John Bason, the chief financial officer of Primark's parent company, Associated British Foods, has said that e-commerce is "not a profitable avenue." A rep confirmed that Primark has no plans to begin selling online; its current website displays recent product for men, women and kids, but not for purchase.
Any company opting out of the digital shopping experience in 2015 risks appearing clueless. But for a retailer that sells high volumes of $10 jeans, $5 ballet flats and more items for mostly under $30 (price points lower than even Forever 21's) with extremely quick turnover, keeping business firmly within the confines of brick-and-mortar isn't a death sentence — in fact, it's a lifeline.
"Primark has historically steered clear of e-commerce," said Lucie Greene, worldwide director of the innovation group at J. Walter Thompson. "The price points of its clothing and products are so low, it doesn't make sense."
Greene explained that the cost of shipping an item for Primark could top the price of the item itself, and that rapid turnover of styles — like other fast fashion companies, Primark's strength is in quickly replicating trending designs — would make online returns problematic.
"It would be operationally hugely expensive and difficult, and not necessarily worth it when you consider the margins," she said. "Primark is a volume business."
That volume translates to growing sales for the company, which was founded in Ireland in 1969 (where it's branded as Penneys rather than Primark). Associated British Foods reported during second quarter earnings that Primark's half-year revenue totaled 2.5 billion pounds, up 15 percent compared to the same period last year.
With its Boston store now open, the retailer will test whether or not a strictly offline retail model will resonate with American shoppers the same way it has in the U.K. Primark's physical store approach is to build massive city flagship destinations, which, according to Greene, "lure crowds in droves" and serve as places where people can "gorge on affordable fashion fixes."
"There's a sense of energy, and the crowds grabbing at piles of clothes feeds the sense of frenzy," she said. "Shopping there becomes an event."
That crowd-fueled frenzy of scoring cheap, and cheaply made, trends in great quantity doesn't have an equivalent online, where items are (usually) calmly and individually selected, then purposefully placed in a digital shopping cart for one more review before credit card information is dutifully typed out. However, according to the L2 and RichRelevance Omnichannel 2015 study, 64 percent of purchases in 2015 are "digitally influenced." In six years, the study predicts that figure will near 100 percent.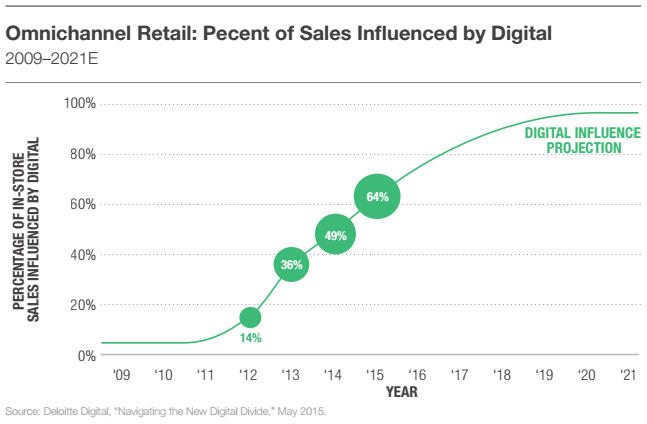 For L2's leading digital brands, like Target and Neiman Marcus, a cohesive online strategy isn't only an e-commerce store, it requires an internal restructuring, cross-channel inventory tracking and a suite of different online shipping and delivery options. While a dedication to digital has been shown to pay off — L2 reported that 89 percent of its leading digital brands reported positive year-over-year sales growth for the first half of 2015 — L2's study lead and intelligence group director Claude de Jocas said that omnichannel is far from one size fits all.
"Retailers have to figure out an economic model in making it sustainable, as well as how it makes sense for them as a business competitor," she said.
Primark — at least so far in Europe — has found itself in a rare situation for a 2015 retailer: steering clear from spending resources on e-commerce, while still flourishing financially.
https://digiday.com/?p=135329
September 25, 2023 • 5 min read
As esports winter sets in, the companies that are best insulated from the cold are the ones that designed their balance sheets for a years-long march to profitability — not the massive and rapid returns promised by some esports companies during the industry's initial wave of growth.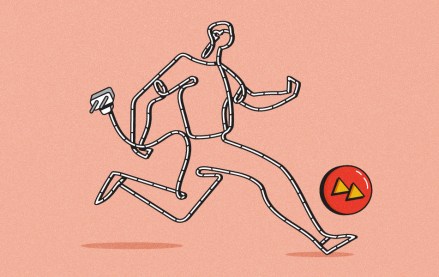 September 22, 2023 • 4 min read
Women's sports are having a moment. Brands, media companies and agencies are looking to get in on the action.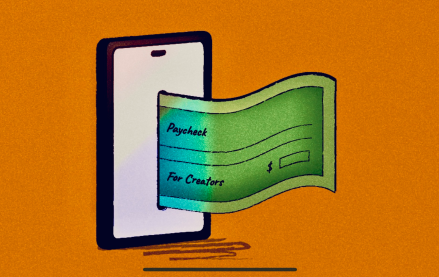 September 22, 2023 • 6 min read
The Hollywood strikes were supposed to be a game changer for many of them, but the situation hasn't quite lived up to the hype.