This is the third post in "On the Side," our new series in which we spotlight agency folks doing fun things on the side. If you (or someone you know) are an agency person cooking up a cool new blog, app, video, whatever it is, and want to be featured, contact me at the email address below.
Jim Babb is your typical gamer: He can't catch a ball for his life, but he can play games, all kinds of games.
"I find myself looking for games and systems everywhere I go," says Babb. "I play every iPhone and iPad game I can get my hands on — same with board games."
Babb is a strategist at Undercurrent, a New York-based digital strategy firm; but on the side, Babb does what he loves most: He makes games. In 2009, Babb started Awkward Hug, a game design company, with Julie Coniglio (the most female of the co-founders, as the company's 'about us' section refers to Coniglio) and Tanner Ringerud (who is also director of creative services at BuzzFeed), and they have been making quirky, fun games ever since.
How does Awkward Hug explore that "awkward space between our real and digital lives" that is part of the company slogan?
Awkward Hug was originally created as an excuse to make fun, smart, wacky things by experimenting with games in a way that other game makers usually avoid. As people begin to incorporate more digital and mobile tools into their daily lives, we have these new opportunities for play. Ten years ago it was pretty rare to see people playing games in public, but today hardly a minute goes by without someone playing the newest smash-hit casual game on their smartphone. To us, the opportunities are even bigger: We see play and stories transcending the screen and becoming parts of people's everyday lives. You've probably heard of the gamification of life, but we're more fascinated with the life-ification of games. Where can we have more fun, and how can technology help us bridge the gap between our imaginations and reality?
What is it about gaming that you like?
Games offer many things to be fascinated by, from their implications and understanding of human and animal psychology, to pushing new forms of interactivity and art. Personally, I am most fascinated by the intersection between games and storytelling and how a player's agency within a game helps them weave their own stories.
What makes a good online game? 
It really depends who your player is and what they enjoy. I mean, who would have thought that Farmville would have captivated the huge number of players it has? You just click a square every 30 minutes. The thing is that games and how we understand them have grown up enough to finally have serious criticism and theory. However, like other mediums such as books, movies, music, etc., the best ones are either light-weight guilty pleasures, or they are heavy and challenge the way you view the world.
What is your favorite Awkward Hug project that you have worked on? 
My favorite is also our most recent game called Socks Incorporated. It is a family-friendly online game played with sock puppets. Families create their own sock puppets in real life and then play online through our fictional factory, which is filled with stories and videos of the other sock puppets who live there. Players play by taking pictures and videos of their sock puppet role-playing through various situations.
Socks Incorporated came out of our experience running our first game, Must Love Robots. Must Love Robots is what's called an Alternate Reality Game (ARG), which is a game played in real-world spaces but for fictional reasons. We discovered that there were three core problems in ARGs that prevented more people from playing. First, that players had to play as themselves, which can be intimidating (hence the sock puppet avatars). Secondly, players had to play in real time, meaning that you could not pause or replay it (Socks, Inc. can be replayed over and over). And finally, ARGs traditionally focus on very dark stories that can prevent families and more causal people from playing (Socks, Inc. is super delightful and wacky).
How do you find time to do Awkward Hug stuff when you have a full-time job as a strategist at Undercurrent? Are they supportive of your side project?
Absolutely, Undercurrent is fully supportive of me making games on the side. Not only does it make me a happy, well-rounded employee to be able to expend creative juices outside the confines of the work day, but also my testing and failing outside the job has implications to the types of services and strategies we provide to clients on a daily basis. Games are an integral part of how people use the Internet, and my understanding of human behavior and playfulness has become a very useful tool in Undercurrent's tool-belt.
https://digiday.com/?p=9545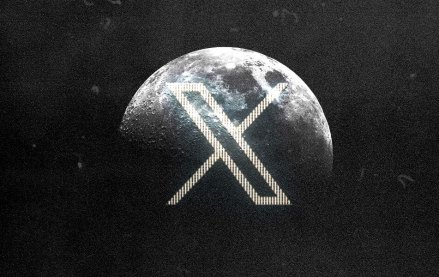 November 30, 2023 • 4 min read
In the packed DealBook conference in New York yesterday, owner Elon Musk bluntly told them to shove it.
November 30, 2023 • 2 min read
WorkTok, or CareerTok, is in full force. Combined, those hashtags on TikTok have over four billion views and it is benefiting Gen Z.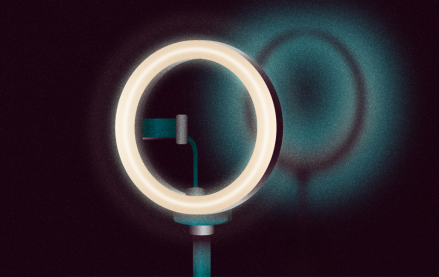 November 30, 2023 • 5 min read
In this week's Digiday+ Research Briefing, we examine how brands have been upping their TikTok investments this holiday season, how Lyft and the MSG Sphere are positioning themselves as ad opportunities beyond OOH, and how publishers are committing to building their events businesses in 2024, as seen in recent data from Digiday+ Research.