Mindshare's Jordan Bitterman: Snapchat needs to work on its ad infrastructure
January 22, 2016 • 4 min read
•
•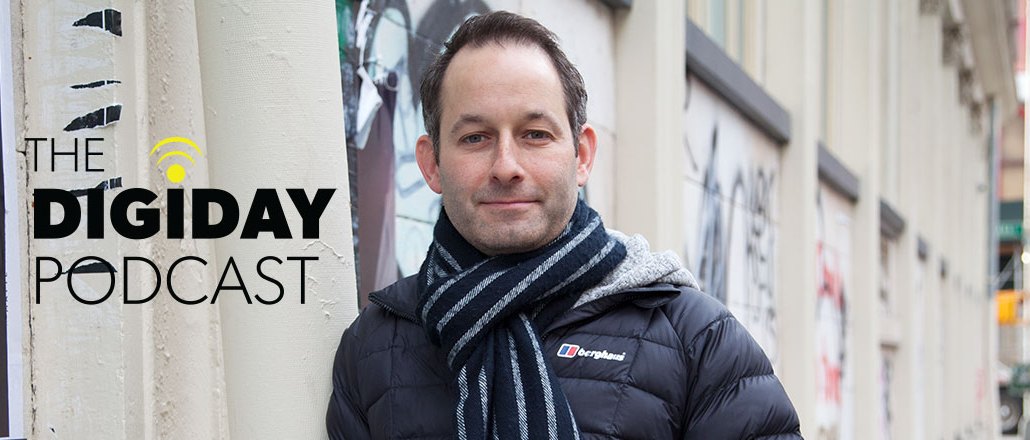 Snapchat is the belle of the ball among advertisers, eager to get at its young users. In a new survey of senior ad buyers, Snapchat was the clear favorite for social platforms they would begin to advertise on this year.
But momentum can only take you so far. Snapchat, which is rolling out an ads application-programming interface soon, still lacks some basic "foundational" elements necessary for it to gain a foothold with advertisers among the top tier of platforms, Mindshare chief strategy officer Jordan Bitterman said on this week's Digiday Podcast. In particular, Snapchat needs to focus squarely on better targeting and better reporting of campaign results.
"They're very much in the nascent stages of where they need to be," Bitterman said. "That's not a bad thing, necessarily. They don't have the infrastructure. If they have 100 priorities to get to be Facebook, they have to think of the seven or eight they want to accomplish in the next 12 to 18 months. Almost of all of those seven or eight priorities would have to do with infrastructure."
Below are highlights from the discussion with Bitterman.

Advertising will work on Snapchat.
All platforms face an essential question when they turn their focus from purely acquiring users to figuring out a business model: Will advertising work in their particular environment? Snapchat is no different. It is a strange mix of communication, social network and content engine. But like Facebook, Instagram, Twitter and others, doubts about ads are overblown, Bitterman believes. Some will grouse, but Snapchat ads work.
"They already have the ad products," he said.
Facebook's walled garden approach is a concern.
Facebook, like Google, is not just another ad seller to brands. The sheer size of Facebook — 1 billion users daily — means it can act in ways that few can. Facebook can have a platform with specific formats, specific technology and specific data rules.
"They have a lot of leverage, and they'll have leverage for the foreseeable future," Bitterman said. "But at the end of the day, clients are spending the money. If we feel any one of the platforms is not appropriately operating in the marketplace, the decision gets back to the client and they have to vote with their dollars."
Twitter needs more branding products.
Unlike Wall Street and Silicon Valley, Twitter is very popular with Madison Avenue. Bitterman sees it "approaching the first tier" of platforms like Facebook and Google, even if it can't compete on sheer scale. Still, Twitter has work to do with advertisers, in particular offering big brand opportunities like those available through video on Facebook and YouTube.
"They have a ways to go on this," he said. "If I want to do branding exercises, I can do that through video on Facebook and YouTube. Twitter, because of its legacy as a text-based platforms, is harder to do there. A 55-year-old CMO who started out doing a lot of television work knows intuitively how to use YouTube and Facebook. But Twitter is more challenging. They need to create more canvas-like space for marketers to paint."
Agencies still struggle to move quickly.
A major part of Bitterman's role is to make sure the agency is structured for speed, or what Mindshare calls "adaptive" marketing. That means bringing in tools and fixing processes. And it also means pushing clients to organize better.
"It's important to organize for speed these days," he said. "Clients have to be able to move with speed. One of our struggles is, if we can move with speed and change ourselves, how quickly can you move? If we're moving faster than you or slowing than you, it's not going to work."
Brands struggle with data.
One issue that's broadly top of mind for marketers: Getting a grasp on their data strategies. There's still immaturity in their systems for storing and using their data assets, and Bitterman believes this will be a major focus at brands for the next decade.
"When media agencies were spun off, they were spun off with the thought that aggregated spend would get them the best rates," Bitterman said. "But what's happening now is that data is becoming just as important as dollars. To keep the competitive advantage of getting the best rates, going forward, they're going to have to do the same thing with data. The next 10 years of our business is going to be focused on what we do with data."
https://digiday.com/?p=157525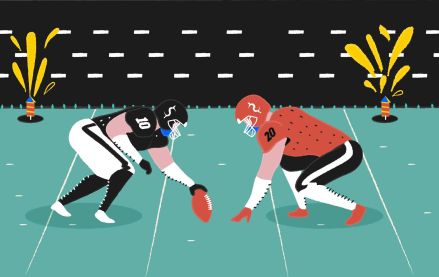 December 6, 2023 • 4 min read
In response to this challenge, the NFL's Detroit Lions have adopted a proactive strategy, introducing an extra channel for their local NFL broadcast. The objective is to broaden advertising opportunities, leverage direct-to-consumer distribution, and establish stronger connections with local fans, with the ultimate goal of increasing preseason viewership.
December 6, 2023 • 4 min read
It's been over a decade since the most recent entry in the wildly popular "Grand Theft Auto" series came out in September 2013, meaning anticipation for "GTA 6" has been building for years. Rockstar titled yesterday's trailer as "Trailer 1," making it clear that the company is poised to launch a massive marketing campaign in the lead-up to the game's 2025 release.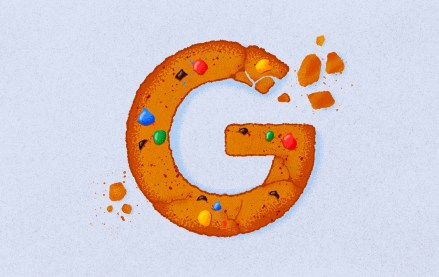 December 6, 2023 • 4 min read
A healthcare client that decided to scrap all conversion tags and cookies within weeks provides a case study for what will likely be a common experience in a year's time.