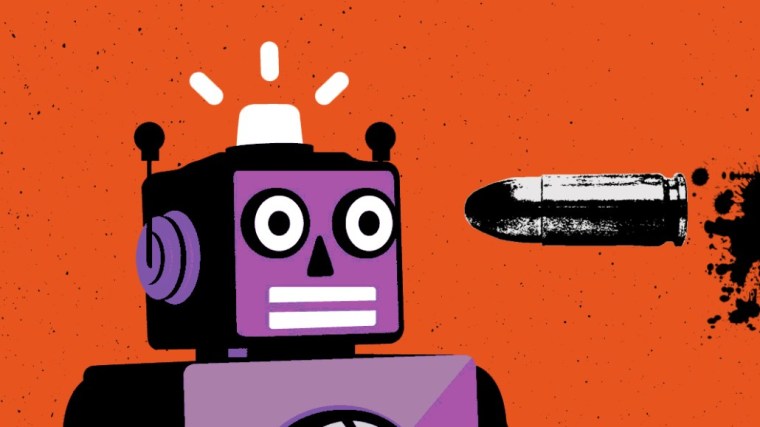 Between Google's announcement that it was killing the third-party cookie in Chrome, the advent of California's CCPA, and rapid industry consolidation, it was clear from the early months of 2020 that this was going to be an eventful year for the programmatic ecosystem.
Then the coronavirus happened.
In the months since the outbreak began, the industry has been hit with challenge after challenge: Brands in sectors such as travel and hospitality have seen dramatic declines in their own industries, that some may never recover from. And, as goes brands, so goes advertising. According to IAB data, 62 percent of sellers have seen declining CPMs due to the impact of the coronavirus. And on the ad tech side, companies are downsizing and payment terms are lengthening.
More than anything else, the second quarter of 2020 has been dominated by uncertainty. Adjusting to this new normal, however long it lasts, isn't going to be easy. Brands, agencies, and publishers are juggling a lot today, with diminishing resources and limited understanding on how the future will shake out.
We hope this Deep Dive can help. It's a collection of videos, presenter slides and key takeaways from our recent Programmatic Marketing summit. It offers actionable takeaways, industry stats, and quotes to help you understand where programmatic is today, and where it is likely to go tomorrow.
State of the industry
[s3mm type="video" s3bucket="digidaysite-media-bucket" files="Long clip – Programmatic Marketing SUmmit.mp4″ titles="State of the industry" /]
01
What will the recovery look like?
Predictions about the recovery have begun to resemble alphabet soup: Will we see V-shaped recovery in Q4, as some have predicted, or will it be U-shaped? W, maybe?
Indeed, looking at some of the data available so far, it's clear that, while the advertising industry is seeing some kind of recovery, it's too soon to tell what shape it will take, exactly. Digital ad spending projections from IAB Europe suggest that the industry might have seen the worst of the crisis in April, as ad rates saw a gradual increase in May.
For Sir Martin Sorrell, executive chairman of S4 Capital, the answer to the recovery question is far more nuanced. "The shape of the recovery depends on which vertical you're talking about," he said. That means good news for some, and far less good news for others.
Here's how he lays it out:
Unsurprisingly, tech companies are certain to recover quickly. "If you're talking about tech, which is half of our revenues, focused around a Google, or an Amazon, or a Spotify or a Netflix, or a Spotify, that's certainly V-Shaped," Sorrell said. The same goes for home entertainment, gaming, healthcare, and online retail companies.
Not so much for everyone else. Sorrell said he expects a U-shaped recovery for automotive and CPG companies, and L-shaped recoveries (if you can call them that) for travel, leisure, and live sports, which have seen demand collapse over the past few months.
What about the advertising industry? Sorrell describes the recovery for the advertising world as a "reverse square root": A sharp decline followed by a slight recovery later this year and an extended period of tepid growth going into 2021.
BOTTOM LINE: Brand leadership should be realistic about their recovery prospects and honestly relay those expectations to their employees. "When I'm trying to lead a business or direct a business in these very difficult times, I think you have to be realistic, you have to tell the unvarnished truth to your people," said Sorrell.
Still, leaders should balance that honestly with a positive vision about the future. "It's no good preaching doom-and-gloom. It won't get you anywhere."
02
Brands should take a more nuanced approach to the block list
Between news coverage of both coronavirus and social unrest, brand safety has taken on a new urgency over the past few months. And with it, so has the usage of keyword block lists, brands' go-to tool against appearing alongside thorny news stories. And coronavirus has only accelerated their adoption: Earlier this year, Integral Ad Science said that, for news publishers, "coronavirus" was the second-most common word on block lists.
"I can't say I blame brands," said Ryan Fleisch, head of product at Adobe Advertising Cloud. "We're trying to navigate a new normal, and we're not sure how consumers are going to react to seeing our brand on a news site next to COVID-19 content."
But there's also evidence that brands are being a bit overly cautious. According to Adobe data, 75 percent of consumers said they felt positively about seeing a brand next to coronavirus content because "they felt the brand was trying to do the right thing for their employees by keeping the lights on," Fleish said. This consumer reaction is great news for the industry. "As an advertiser, I would have hoped to see people answer this way, but this was a stat I never would have expected, and I don't think a lot of us would when we consider our brand safety approach," he added.
But some agencies are pushing their brands to take a more nuanced approach to the blocklist. One account manager noted that, when her client, a big company in the DIY space, wanted to avoid appearing next to coronavirus content, she pushed back. Why? Because, with more people stuck at home, more are embracing DIY projects to keep themselves occupied. Being around coronavirus content was actually good for the brand.
BOTTOM LINE: Adjusting to the new normal means being willing to revisit and reevaluate business as usual, including block lists and the very definition of brand safety.
Further Reading:
Coronavirus climbs up keyword block lists, squeezing news publishers' programmatic revenues
Keyword block lists still cause headaches for publishers
03
How the industry is (and is not) preparing for the death of the cookie
One thing that's become clear since Google's cookie announcement is that few companies in any industry have the type of sway that Google does over online advertising. Despite the disruption that COVID-19 has wrought across every industry, Google has remained firm on its 2022 commitment on the end of the cookie. The entire industry, predictably, has been left scrambling. Publishers, brands, agencies, and ad tech vendors are all still making sense of the move, which has significant implications for their businesses. Will there be a single cookie replacement or several? Will Google's Privacy Sandbox be the best choice? What is a cookie, anyway?

Greg Campbell, associate director of programmatic at Digitas said that understanding the full scope of the announcement has been challenging, particularly as the industry has discovered more second-and third-order effects of Google's move. "We hear about one change, and that means we need to change our way of thinking over here," he said. "It's a domino effect."
While brands and agencies are concerned about what the death of the cookie means for targeting, the more significant disruption will be on measurement and attribution. Yet, despite the clear ramifications of the move, multiple agency representatives noted that client reactions have been highly bifurcated. "Some are looking at this as a way to future proof their business. Others are looking at it from a more shortsighted lens," said Campbell.
So how can agencies get their clients to care? Campbell said it starts with getting the word out and making sure that they understand what the changes mean for them. That, however, doesn't mean creating panic. "This is step one. If your clients aren't asking about this, put it in front of them, make sure they understand and have a good grasp of how it's going to impact their business going forward."
On the publisher side, there's a view that, despite the challenges inherent to this transition, the death of the third-party cookie will ultimately be good for the supply side. "The end of third-party cookies means that advertising is going to depend on zero-party data and first-party data," said Michael Silberman, SVP of strategy at Piano. "Publishers are really well-positioned to collect it."
BOTTOM LINE: The industry is still a lot closer to the beginning of this than the end of it. Despite that, the best thing agencies can do for their brands is to stay in the conversation to keep track of developments and understand what's coming next.
Further Reading:
'There is no solution': Candid thoughts on the cookie demise from European publishers
How buyers and advertisers are planning for the end of the third-party cookie
04
Brands are pulling back spending. Here's why they shouldn't be.
Consumers are spending less money in the wake of coronavirus, and so so are brands. Across the board, brands like L'Oréal and Coca-Cola have paused or slashed spending in recent months. Reasons for the declines vary. Some brands have shifted their spending to performance channels, others have been dinged by COVID-19's impact on their distribution channels. And a surprising number are concerned that consumers just don't want to hear from them right now.
But according to Adobe's Fleisch, that may be a mistake. According to Adobe's research, while 21 percent of surveyed advertisers have turned off their advertising budgets, 89percent of consumers say they want brands to continue advertising to them.
A few other findings from Adobe's research:

There are a lot of consumers that actually want to hear from new brands. According to Adobe 40 percent of consumers said that they've sought out new brands over the past few months. In contrast, just 20percent of brands are focusing on customer acquisition. What's behind the trend? For one, half of consumers have sought new brands because social distancing and stay-at-home measures have forced them to.
Brand performance hasn't suffered in the COVID-19 era. In fact, 92 percent of brands said their ROI has stayed at or even surpassed pre-coronavirus levels.
Consumers are over empty cliches from brands. While brands' hearts might be in the right place with lines like "we're here for you" and "during these trying times," consumers have started to see through them. Instead, Fleisch recommends that brands learn from companies like Ford, which backed up its messaging with measures like flexible payment plans that help consumers.
BOTTOM LINE: There's a big disconnect between consumers, brands, and agencies about the messages that consumers want to hear right now. You can access the full Adobe findings here.
05
OTT is having its moment
While the virus has been the source of many new trends, it's also accelerated existing ones. For one, while CTV video consumption has been on the rise in recent years, its numbers have climbed even higher in recent months.
Nielsen, for example, found that the total number of hours Americans spent with CTV devices increased 81 percent year-over-year. That number has remained steady, despite some states lifting their lockdowns.
Where there are eyeballs, there are advertisers. Pixelate found that platforms like Vizio and Insignia have seen ad spend increase by as much as 108percent, reflecting increased advertiser interest in reaching viewers on these platforms. According to Adobe's data, connected TV auction volumes have increased by 23 percent over the past few months, compared to 11 percent and 1 percent for desktop and mobile video, respectively.
And then there are the acquisitions. Between Roku's 2019 DataXu buy and Rubicon's April acquisition there's been a lot of M&A activity in the space. "I think that is a tell-tale sign of some long term trends we're going to see in terms of tech partners merging and consolidating to make sure they're keeping their eyes on emerging channels, especially CTV," said Kayleen Ohneck, associate director of verified technology and contracts at Publicis.
BOTTOM LINE: As more people flock to streaming services, it's becoming increasingly clear that the next frontier for programmatic is CTV. Expect these trends to continue.
06
All Hail the CFO
The ears of brand CFOs everywhere must be ringing constantly as of late. As brands are tightening their belts, their CFOs are taking on an increased role. This has created some new challenges for agencies, which are dealing with increased scrutiny from the people up top controlling the budgets. They can be a tough crowd, especially when agencies are advocating new investments that don't have a near-term ROI.

Digitas' Campbell has experienced this first hand in conversations with brands. "It's probably the hardest conversation to have with your client," he said. "If they can't go back to their CFO and say 'this particular product we're invested in is driving the business forward or providing a return on investment,' how can the CFO possibly sign off on it without knowing how it works or how it will impact their business?"
"You have to make sure you're educating the right players," said one agency rep. When it comes to procuring big-ticket solutions like DMPs, the buck doesn't stop with the CMO. Getting buy-in means being able to explain the importance of these new products in a language they understand.
CMOs have also faced this issue when trying to justify to their CFOs why they shouldn't cut off brand advertising during the current crisis. Citing Adobe data, Fleish said that pausing TV spending for just 6 months can result in a 39 percent decrease in brand communication awareness
BOTTOM LINE: In times of business crisis, he or she who holds the checkbook, holds the power. For now, marketers and agencies have to accept the added financial scrutiny that results from their new proposal investments.

Further Reading: Navigating cash crunches, CFOs become the new agency power players

07
Overheard
"After the terrible murder of George Floyd, meaningful statements are meaningless. What people are looking for isn't words. They're looking for actions."


Sir Martin Sorrell Executive Chairman, S4 Capital

Brands' embrace of Black Lives Matter has been encouraging, but it's clear that empty statements aren't enough. Instead, as Sorrell and others have argued, brands must marry those statements with real, concrete actions and programs.

"We got a lot of the heavy lift out of the way with GDPR and CCPA. I think that where we're not done, and where it's going to be the hardest, is how we navigate if things continue to be patchwork."


Kayleen Ohneck, Associate Director, Verified Technology And Contracts, Publicis
Remember GDPR and CCPA? Kayleen Ohneck reminds us that long before the industry scrambled to respond to Google's cookie announcement, they were scrambling to revamp their data collection and storage operations to avoid being slapped on the wrist by regulators. But with CCPA enforcement slated to begin in July, just because a new crisis has begun, that doesn't mean the previous one has ended.
08
WTF: Programmatic terms explained
WTF is zero-party data? How is it different from first-party data?
Zero-data is data that users explicitly volunteer to a publisher or brand, such as their names, email addresses, interests, and other demographic information. "This is the most valuable kind of data because its sourcing is clear, its accuracy is high and it typically comes from explicit consent from users," said Michael Silberman, svp of strategy at Piano. All of this makes it highly traceable and transparent.

In contrast, first data includes any data that brands and publishers passively collect through the direct relationship they have with users. This includes any implicit data collected when users interact with a website or app, including device history, content they've read, referring source, and general location.
WTF is Google's Privacy Sandbox?
Simply put, Privacy Sandbox is Google's alternative to the third-party cookie. It's a collection of five APIs that advertisers access to get aggregated data about attribution, conversion, and other metrics.
It's a simple solution that sounds great in theory. The issue is that, with the industry's existing concerns about data transparency, brands and agencies have worried about whether Google's solution could be a true standard, or whether Google would maintain exclusive control over its direction. One thing that has given the industry hope about the effort, however, is that Privacy Sandbox is being run in partnership with the W3C, increasing the likelihood that it will be a true standard.
WTF is a DSA?
A DSA, or data-sharing agreement, is an agreement between two parties dictating which data are shared and where it can be used. With Chrome deprecating the third-party cookie, it's likely that DSAs will be common, as more publishers form alliances with each other.
OTT? CTV? WTF is the difference?
These two terms sound similar enough that they're often used interchangeably. Think of it like this: OTT refers to how content (an ad or video) is delivered, while CTV refers to the device (e.g., Apple TV or a smart TV) that content is delivered to.
09
Event Slides: Adapting Programmatic Strategies
10
Event slides: Dentsu Programmatic redefines transparency
11
Event slides: Using data to tell stories
12
Full event videos
Day 1
[s3mm type="video" s3bucket="digidaysite-media-bucket" files="6-17 DPMS day1.mp4″ /]
Day 2
[s3mm type="video" s3bucket="digidaysite-media-bucket" files="6-17 DPMS day2.mp4″ /]
Day 3
[s3mm type="video" s3bucket="digidaysite-media-bucket" files="6-17 DPMS day3.mp4″ /]
https://digiday.com/?p=370003