Digiday has gathered more than 50 top young agency staffers in Vail, Colo., as part of the Digiday Agency Innovation Camp. Several industry leaders have come to impart their advice to these rising stars. Here are excerpts of their words of wisdom for the new generation of agency execs.
Jeremy Bloom, president of Integrate, former Olympic gold medalist and NFL player
You have to attack what your dreams and goals are. For every gold medal I won, I failed at least a thousand times. Learning how to manage failure and adversity is the single greatest skill you need to be successful.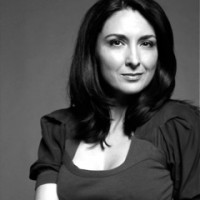 Shenan Reed, CEO of Morpheus Media
Be a duck. Things need to roll off your back. If you're the person always complaining, you're not a duck. It's interesting to watch men and women deal with the challenges thrown at them on a regular basis. We as women have a tendency to hold onto things.
We need to take a word out of vocabulary: Sorry. I never hear the guys come in and say, "I'm sorry, I didn't understand that," or "I'm not good at math." Don't admit you're not good at math. Fake it until you make it. You're good at figuring this out. Don't sell yourself short.
Brian Skahan, xcd, CP+B
Hack your agency. You have a system you live in and you can manipulate it in many ways. Only go to the meeting if you're going to talk, take notes or take direct feedback. The first time you do it, you'll piss people off but it will help. Get people excited about the possibility. Figure out what their motivation is. If you have a traditional creative director who is motivated by beautiful film, figure out a way to frame your digital idea with that.
Daniel Stein, CEO, EVB
Steal from the best. Originality is totally overrated in our industry. Think of the iPod, Facebook and Google. They're all derivative of other products. In advertising, we always think we have to come up with a new idea that's never been done before. You don't. You just have to do it better.
It's the hungry and foolish who come up with the crazy, disruptive ideas that have the power to change the world. The companies in the last 10 years that have disrupted industries were started by 22-year-olds. They had the confidence and the ability to make it happen. There's a reason you don't hear about the greatest rock band of 60-year-olds and that Forbes doesn't do the 60 over 60.
One of the reasons all of you should start a company is because you don't know any better. You have unrealistic optimism. You really feel you can do things to change the world.
David Smith, CEO, Mediasmith
Find your niche. Find something you like a lot. Einstein said the key to learning is to learn something you enjoy. Learn something more than anyone else at your company.
Alison Grippo, managing director, Huge San Francisco
It pretty much has nothing to do with you. It is always about the work. The work has no ego. The purpose is to do better. It will never say, "You hurt my feelings."
https://digiday.com/?p=41781