Calligraphy, culture and humor: The recipe to Pentel pens' Instagram success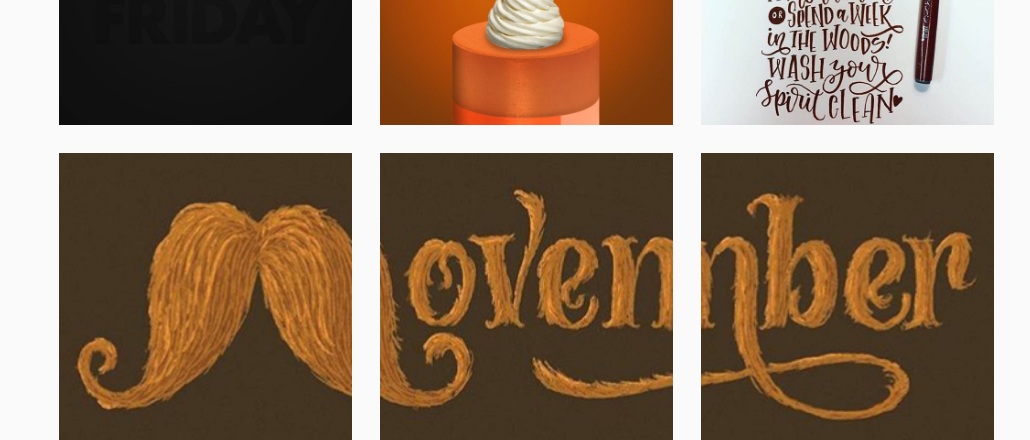 A photo-heavy platform like Instagram may seem like an odd place for a pen company to shine, but Pentel of America has cracked the code.
While Pentel didn't see much traction on the platform at first when in joined in 2014, things took a turn last year, during which time the brand witnessing a 328 percent growth on Instagram over the year. Its follower count shot up to over 40,000 followers from 11,000, and it amassed over 51,000 post likes in the process.
"Until 2015, we had a very traditional approach, in which we highlighted the products and their quality and engineering," said Scott Chavez, senior copywriter at California-based agency The Buddy Group, which handles social for the brand. "But we realized we needed to flip the approach on its head. After all, it is hard to incite emotions for a product like a pen."
For Jason Cole, Pentel's trade marketing manager, the brand's personality was visible in the tone of its messaging, but the visual element was lacking. "You couldn't tell our pens apart from Paper Mate or Pilot's," he said. "We were all just selling indistinguishable tubes of ink."
The secret ingredient to Pentel's turnaround: a refocused strategy based on humor, irreverence and wordplay around both everyday moments and big cultural events.
When the Star Wars franchise' "Rogue One" came out last month, for example, the brand asked its customers if they'd booked their tickets and paid homage to the brand, by cheekily placing a black pen representing Darth Vader in the middle of a line of white Stormtroopers pens.
The brand doesn't shy away from inserting itself into everyday conversations either. Here, it empathized with the hardships of a long work week, while also subtly inserting one of its products.
Pentel also frequently puts its own spin on motivational one-liners using its own products, bringing together inspirational quotes, calligraphy and beautiful backdrops.
A team of five people handles the brand's social accounts at The Buddy Group, which also include Facebook and Twitter. Like most brands, Pentel has a social calendar, with planned series activations depending on what time of the year it is. In November, for example, it had several posts around "Movember";  in December, its Instagram feed was awash with holiday-themed posts.
Pentel's strategy is working, proven not only by its 2016 engagement metrics, but also by comparing it to some of its competitors. While Pentel has nearly 41,000 Instagram followers, Pilot, Paper Mate and Bic only have approximately 21,000, 20,000 and a meager 4,000 each, respectively.
Bonus: The brand's social success has also had an impact on its bottom line, said Cole. While he declined to give specifics, he said that the company was seeing "the best bang for its buck" and had seen remarkable growth in brand awareness as well as "a banner year in terms of sales goals which had never been seen before."
Moving forward, Pentel will focus on developing more video content, as well as leveraging more user-generated content and influencer partnerships. In fact, it has already been encouraging and featuring user submissions for "National Handwriting Day" coming up on Jan. 23 by giving them fun prompts like "handwrite a word that makes you giggle." It is also partnering with modern lettering and design expert Chrystal Elizabeth for a takeover on that day.
"A lot of brands think of influencers as the silver bullet to solve all their reach challenges," said Pete Deutschman," CEO of The Buddy Group. "But for us, that's just the icing on the cake, not the cake itself."
https://digiday.com/?p=218541