'The climate has changed': Agencies are finding more young employees report burnout
July 15, 2019 • 4 min read
•
•
Agencies are seeing an uptick in younger employees reporting burnout.
Some see it as a symptom of a buyer's market, with agencies encountering a faster-paced work environment, longer hours, tighter budgets and harsher deadlines to keep clients happy. Others believe younger employees, specifically millennials, might not know how to unplug from work or set work-life boundaries. How burnout manifests and how employees report it varies by agency, and by employee. 
Recognizing burnout in a younger employee, Jessica Reznick, president of creative agency We're Magnetic, was a lesson in management. A young creative tried to forfeit her vacation to finish a project instead of taking time off. Instead, Reznick convinced her to take the vacation. "I got a sweet note from her about how no one had forced her to put herself first over work before," said Reznick. "That was a telling moment for me in managing this employee. She's not going to be able to self-balance, and she's going to need a manager who forces her to take time off so she doesn't get to a point of self-diagnosing burnout." 
Burnout among millennials has been a major talking point this year. At the same time, agency sources say there has been a cultural shift in the way the industry approaches mental health and burnout. Agencies have employed new policies, like no answering emails after 7 p.m. or no Slack on weekends, to combat the burnout. It makes sense to do so, as 32% of agency employees are worried about their mental health, per Digiday+ research. 
"Fifteen years ago, [agencies] dismissed the idea of burnout," said Jean Freeman, president and CEO of independent shop Zambezi. "The climate has changed, which is for the better, and now we're paying attention to physical and mental health. If you pay attention to your staff, you can see it." 
Watching and spotting burnout before employees self-diagnose it is key, agency sources say, adding that it's crucial to keep an eye on and listen to employees who report burnout. If agencies don't make time to recognize burnout among employees, it can easily spread to others and negatively impact agency culture. 
"All managers should constantly be on the lookout for burnout; there is a lot that we can do to help each other before a person is forced to self-diagnose," wrote Kathy Delaney, global CCO of Publicis Health & Saatchi Wellness, adding that she dealt with a case of burnout just last week.
Looking for signs of burnout
Typically, employees suffering from burnout won't come out and say they are burnt out, but rather tell their managers or HR that they are stressed, overwhelmed or in need of a break. Addressing that when employees do come forward can help foster a stronger agency culture where employees feel more comfortable talking to management and, in turn, can help with retention rates, said Liz Howe, director of talent and people ops at digital branding agency We Are Fine, adding that the agency has been considering telling employees that after-hours communications, aside from emergencies, is not required.
"Sickness and irritability are some of the most obvious signs, but lethargy is also a major sign of burnout," wrote Michele Prota, global board member of talent at Forsman & Bodenfors. "Low morale and energy, as well as cynicism toward your team and the tasks at hand, are also indicators." 
Part of the increase in burnout, which tends to impact millennials more than Gen-X or Gen-Z, per agency sources, can be due to the rise of the always-on smartphone culture where employees feel compelled to answer every email or Slack no matter what time it is. 
It's not just one employee
Prevention and taking a proactive role in looking for signs can help agencies in the long term, said Charlene Short, director of talent and culture at DNA Seattle. Asking employees how they are doing, especially those who may have just spent weeks on a big new business pitch or presentation, can help ease the stigma of reporting burnout. Keeping an open dialogue between employees and managers, as well as HR, can help, as can switching up an employee's day-to-day tasks so that monotony doesn't cause burnout. 
"Simply checking in with your team members asking them how they're doing and what they need support with can go a long way," wrote Prota, adding that encouraging employees to actually take breaks can also be helpful. Forsman & Bodenfors recently implemented a policy banning internal meetings from 12:00 to 1:15 p.m. to enable employees to take their lunch breaks. 
Agencies should be wary of dismissing a burnt-out employee, as ignoring it can be detrimental to an agency's culture. Not only will it affect the mood in the office, but given the collaborative nature of agency work, it can hurt creativity as well as retention rates. 
"Burnout is contagious," wrote Delaney. "When a person's mood shifts, it can have profound impacts on the people that they work with and share space with. In the creative field where fresh ideas are the currency with which we work, one person's shift in motivation and optimism are detrimental to the team as a whole." 
https://digiday.com/?p=340809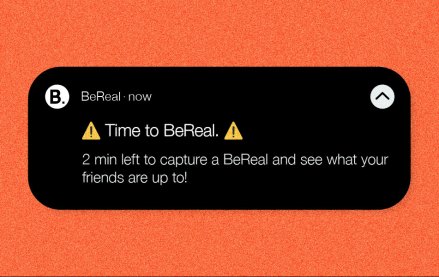 October 4, 2023 • 4 min read
•
•
BeReal launches its first global campaign, hoping to drum up buzz with users. Now, marketers are reconsidering the app.
October 4, 2023 • 7 min read
•
•
There are still those who believe that AR has a place in the marketing funnel, however big or small right now.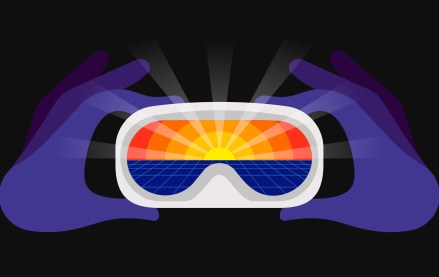 October 4, 2023 • 3 min read
•
•
With Pokémon Go revenues falling year-over-year, Niantic, its developer, is looking beyond its popular augmented reality game to generate profits.