Twitter announced a design overhaul of their desktop product that will require everyone — but brands especially — to raise their visual game. For starters, there are huge new header images, a reformatted navigation, and an experience some are saying mimics Facebook's newsfeed.
If your brand wasn't among the 10 percent of Twitter accounts that have already been switched over, you'll have to wait a few weeks like the rest of us commoners. In the meantime, take a look at the brands that got a head start in experimenting with the new format.
Chief among the changes is a ginormous header image.
A huge header image accompanied by a left justified profile pic. Seem familiar? This is where the Facebook comparisons mostly begin. If you have a big monitor, the header image can take up the entire screen. The new headers are far larger than Facebook's cover photos. If Twitter is compensating for something here we'll never know, but it sure is pretty.
Twitter chose to do away with the old tiled background format, instead opting for a consistent pallet, another move that reminds the eye of Facebook. But really, who cares? Those tiles needed to go away.
Scrolling down the page morphs the profile image into a smaller logo, causing the eye to jump into the news feed, er, towards the tweets. One of the best new features is that users can choose which type of content they want to see, which existed before but has been reimagined to focus on Tweets, Photos/Videos (including Vines), Following, Followers and Favorites. Here's a hint to brands: if you favorite all of your own stuff, it will show up front and center here and create a duplicate experience, and people will think you're lame for not getting out there and favoriting other people's content. We're looking at you, Adidas.
Still, filtering content by type has been overhauled in a good way.
Here's Skype's Photos/Videos:
Brands can also "pin" tweets to the top of their page, yet another nod to Facebook's design.
This is all well and good for those of us chained to our desktops. But increasingly that's not where Twitter is being experienced.
"We should all remember that 75 percent of people access Twitter via mobile each month, so while brands should experiment with visual profiles, let's not ignore the realities of the device-based user journey and the death of desktop," Maura Touhy, Social Media Director at Eleven, Inc. "In fact, in a study from Twitter, mobile users are more engaged with the platform and more engaged with brands overall. Twitter has not made any updates to mobile in this latest release."
Digiday reached out to Twitter about the mobile question (as well as what the update means for Sponsored Tweets and other ad products), but the company declined to comment for this story.
Knowing that so much of their traffic comes from mobile, it's fair to wonder if the revamp is a first step to picking up brands (and individuals) who have been spurned by Facebook's organic reach drop-off. For brands unhappy that Facebook is now a pay-to-play platform, Twitter might be a temporary fix.
But again, most of Twitter's traffic comes from mobile, so it's far too early to call this a land grab. Still, the experience is far more visually appealing than the previous desktop design, and bodes well for brands that opt for visual content.
"The new Twitter format is exactly what brands like Chobani are looking for," said Josh Dean, Vice President of Brand Communications for Chobani. "We are both highly visual with our content and also laser-focused on engaging with our consumers in a compelling and authentic way, so we're excited to see the platform moving in this direction."
One lingering note is that this redesign is a monumental shift from where Twitter first started, with a simple 140 character answer to the question "What are you doing?" The service has come a long way from its humble beginnings, and is barely recognizable from its original self. Competing for RT's, replies and favorites will undoubtedly require more time and resources than ever before, demoting the value of snappy copy in favor of visuals – at least for those who use the service to drive traffic to some other place.
Check out these other brands already using the updated Twitter:
https://digiday.com/?p=71146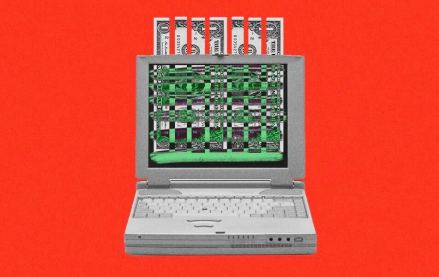 December 5, 2023 • 5 min read
Agency clients still see programmatic as an important part of their marketing budgets. But, overall, the uncertainty around programmatic could be causing them to lose confidence in online display ads as a marketing channel, and, as a result, agency clients are investing less in online display.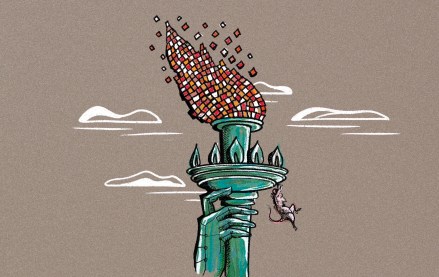 December 5, 2023 • 3 min read
There's a global AI race and different regulations in different countries might be slowing down – or speeding up – innovation. Here is a breakout of how regulations are being shaped on both sides of the Atlantic.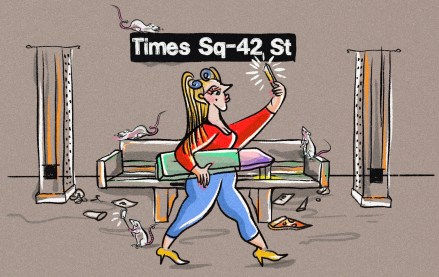 December 5, 2023 • 6 min read
Virality may mean something is simply viral within that niche rather than hitting a level like the Ice Bucket Challenge.