Love it, hate it or mock it mercilessly: Black Friday is back with a vengeance this week.
Since wreaking havoc for stores and police units in 2014, the one-day shopping extravaganza has evolved into a drawn-out, digital experience. In shifting their attention online, retailers are looking to maximize interest and minimize both injury and bad press. But consumers and retailers are more deeply divided than ever about what's seen as a very American holiday, epitomized by Walmart shoppers battling over discounted flat-screen TVs.
Here's what you need to know about the country's most divisive import.

Sales have grown
Black Friday sales have grown steadily in the U.K., boosted by click-happy online shoppers. Last year's event marked the first time online sales exceeded the £1 billion ($1.3 billion) mark in one day, with a total of £1.1 billion ($1.37 billion) spent by consumers.
Amazon reported selling 7.4 million items in 2015 — around 86 every second — which made its biggest sales day in the U.K. ever. Likewise, the retail group behind Curry's, PC World and Carphone Warehouse had its biggest sales day ever and both John Lewis and Argos saw their websites wobble under a stampede of traffic.
This year, the Interactive Media in Retail Group (IMRG) forecasts £1.27 billion ($1.59 billion) will be spent, with £6.77 billion ($8.5 billion) coming in between Nov. 21 and 28. Over half of this is expected to be via mobile rather than rib-crushing store stampedes.
But apathy remains
While the U.S. still dwarfs the U.K. on sales (as seen above), Black Friday is losing steam in the U.S. Only 74.2 million people spent money during the holiday in 2015, a 24 percent decline on 2013.
A recent survey from McKinsey's sales platform Periscope found that apathy toward the holiday is already creeping in on this side of the Atlantic. Over 47 percent of respondents in its recent survey said they had no plans to shop on Nov. 25, while over 30 percent were unsure.
In the same study, many (41.5 percent) complained the day was a "marketing trick" that inflated prices in the run-up to make discounts seem bigger than they really are. This hasn't been helped by reports of misleading pricing strategies by a consumer watchdog.
Lou Ellerton, a branding expert at Mash Strategy, said consumer apathy around a shopping event like Black Friday is inevitable. "To a certain extent, retailers have created this for themselves," she said. "There's this Pavlovian training to expect deeper discounts the closer you get to Christmas."
For the past decade, promotions have been encouraging consumers to do their Christmas shopping earlier, but this creates uncertainty around whether prices will drop further and if a deal is really a deal.
The minority are all in
Only 21 percent of respondents in McKinsey's survey said they'd grown to like the holiday more as they shopped online, while 7 percent "still love it." And this minority, however small, is still willing to spend big.
This year, PricewaterhouseCoopers puts this minority figure at 33 percent, predicting they will spend an average of £203 ($253) each.
Across all age groups who do plan to part with their cash, they're expected to spend far more than they did in 2015. In particular, younger shoppers will also be overtaken by older shoppers too. Over-55s are anticipated to spend $256, while those aged 35 to 54 are pegged at $282.
Shops are downbeat on margins
But retailers aren't all in agreement, with many gloomy about the strain on margins in an already challenging retail environment.
Supply-chain consultancy LCP Consulting predicts that consumers will send back 5 million items this year. According to LCP, Black Friday will cost retailers £180 million ($224.6 million), the majority of which is the cost of returns — in addition to expenses around excess stock and loss of future customers.
This year, 61 percent of retailers view the holiday as unprofitable, a rise from 32 percent last year.
There's no middle ground anymore
A recent survey of 409 retail "decision makers" by Royal Mail found that just 18 percent of retailers plan to discount on Black Friday. This is in line with public announcements from the likes of Asda, which has bowed out of the event.
However, of those that are going big, 75 percent plan to take up to 50 percent off their prices, and 45 percent expect the holiday to account for half of their total sales over the festive period.
Retailers like Tesco and eBay have extended the run of their events, mimicking their U.S. counterparts. Ebay's event is spanning 13 days, while Tesco's will reach 11.
"It's switched to drag out over an entire week, because from the operations perspective it's a nightmare to fulfill that much volume in a signal day," said Andy Mulcahy, an editor at IMRG.  "It's one of those things where it's so decisive, you don't get consensus."
https://digiday.com/?p=210999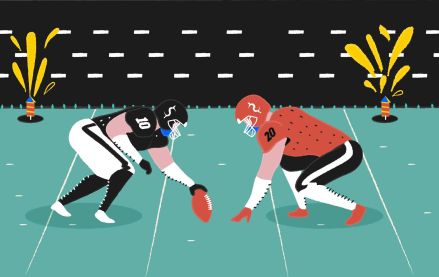 December 6, 2023 • 4 min read
In response to this challenge, the NFL's Detroit Lions have adopted a proactive strategy, introducing an extra channel for their local NFL broadcast. The objective is to broaden advertising opportunities, leverage direct-to-consumer distribution, and establish stronger connections with local fans, with the ultimate goal of increasing preseason viewership.
December 6, 2023 • 4 min read
It's been over a decade since the most recent entry in the wildly popular "Grand Theft Auto" series came out in September 2013, meaning anticipation for "GTA 6" has been building for years. Rockstar titled yesterday's trailer as "Trailer 1," making it clear that the company is poised to launch a massive marketing campaign in the lead-up to the game's 2025 release.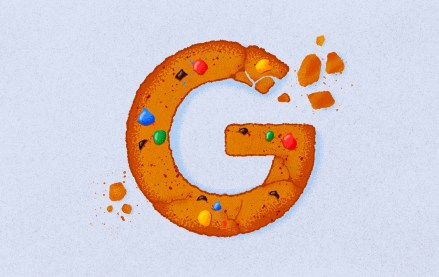 December 6, 2023 • 4 min read
A healthcare client that decided to scrap all conversion tags and cookies within weeks provides a case study for what will likely be a common experience in a year's time.