For years, agencies have billed by the hour for their services. It's a compensation arrangement clients are comfortable with, especially as an alternative to payment schemes influenced by factors outside their control, such as media spend and campaign performance.
The drawback with the billable-hours model, however, is it creates perverse incentives.
"When agencies are paid based simply on time, they are motivated to just spend more time doing stuff, which doesn't benefit anyone," Traction CEO Adam Kleinberg told Digiday.
Instead of encouraging agencies to do the best, most efficient work they can, it incentivizes them to take a long time to do things, and to involve as many people as possible in doing them. The issue is especially prominent on the creative side of the business, where output is harder to quantify. Billable hours work for commodities; creativity isn't a commodity service.
"The problem with big agencies is they don't make money being efficient; they make money billing more hours," said former Hill Holliday creative and strategist Andrew Teman, who quit the agency last month.
Teman said during his time at the IPG-owned agency he regularly found himself in a room with numerous account people, producers, and creatives, doing work that two or three people could have handled simply because it was better for the agency's bottom line. The longer it takes an agency to do something, the more money the agency makes.
"Sometimes at agencies you can have 20 people in the room and not have any idea what 15 are doing," added Lars Bastholm, former chief creative officer at Cheil, Ogilvy and AKQA. "But we don't know how to get compensated in any way other than time and materials."
But perhaps more concerning is the fact that the model, according to some, also drives down the quality of the work agencies produce. Clients pay their agencies the same amount regardless of the quality of the end product.
That creates a situation in which clients pay the same for mediocre work as they would for great work – and agencies are well aware of that fact. There's a reason their top creatives are often dedicated to new business pitches and rewards submission videos, as opposed to day-to-day client work.
It's the same reason they hire freelance "snipers" to help them win new business but refuse to keep them on the books permanently. Great creative costs agencies money, and it doesn't always make business sense for them to produce it.
One possible solution to the problem is the pay-for-performance idea that's been bandied about in the industry the last few years, where clients pay agencies based on the effectiveness of their work, instead of simply how long it took them to create it. If agencies have "skin in the game," they're more likely to deliver great work, the thinking goes.
But in reality that's not always the case, either. As Kleinberg points out, when an agency is faced with a choice between doing what it knows it will get paid for it, or trying something completely new and not getting compensated at all, they'll always choose the former.
"The natural inclination is to do formulaic work that you know will perform, instead of brave, potentially game-changing work with an element of risk," he said "After all, not getting paid isn't an option."
According to marketing strategist Avi Dan, that's why the best solution could be a blend of models: an hourly rate, combined with a portion of the agency's compensation based on some sort of performance benchmark. Kleinberg agreed, though he said in his experience, it needs to be implemented carefully. "Performance-related compensation has to be part of profit, not the revenue, or else it's too risky for an agency to be stable," he said.
Any performance-related relationships would be different with every client and agency, of course, but Dan argues it's in everyone's interests to strike a balance between the two approaches. At the very least, it's an improvement on the billable-hours model we have now.
Lastholm isn't convinced. Billable hours might not be the best model, but it's the best model out there.
"Every time I've sat down with people to try to find a better way, we've found it near impossible to do," he concluded. "Nobody's really come up with a better way."
https://digiday.com/?p=46066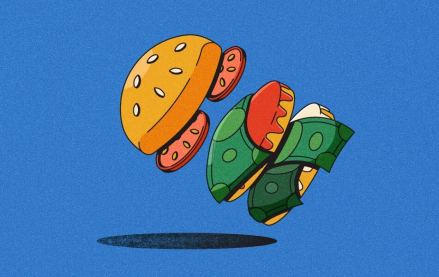 November 28, 2023 • 6 min read
As more influencers look to get into food content creation, brand opportunities are following.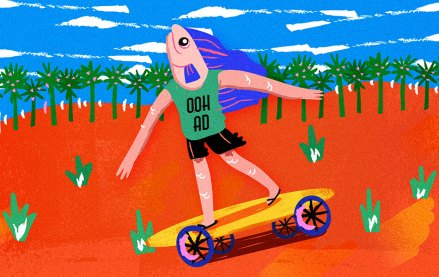 November 28, 2023 • 7 min read
As major marketers like Maybelline experiment with faux OOH, more marketers are open to the idea.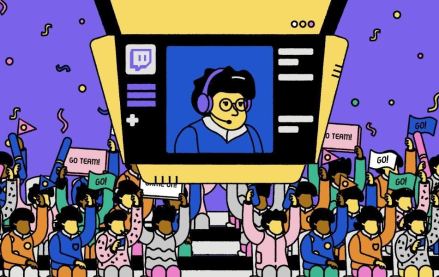 November 28, 2023 • 4 min read
The love affair between Alienware and Team Liquid does not mean that every esports organization is suddenly going to be all-in on wooing the endemic brands they once spurned in 2024. These days, esports organizations' varying level of interest in endemics is a matter of their broader brand identities — which are rapidly diverging.