'It's a big data game': Startups compete to reinvent the convenience store
December 5, 2018 • 6 min read
•
•
To some entrepreneurs, how customers buy a pack of gum or potato chips could be the next major transformation in retail.
In recent years, a growing number of companies have emerged, focusing on "essentials," or incidental small-dollar purchases normally made at convenience and drug stores. They're betting that the proliferation of smartphones, ridesharing and mobile payment platforms will stimulate a new area of commerce that has the capacity to scale.
For New York-based Cargo, the business model centers around purchases in rideshare vehicles. Two-year-old Cargo, which has so far raised $29.4 million in venture-capital funding and recently rolled out an exclusive partnership with Uber, sells products through an in-car vending machine called a "Cargo box." To buy goods, the customer opens the Cargo mobile website to unlock the box; payments take place on the site. The box sells products like earphones, over-the-counter medication and snacks. Pricing aligns with what large chains are charging, according to the company, and brands can also pay a fee to offer customers free samples.
By encouraging customers to use the machines, Cargo, like other companies in this category, is building a customer data repository that can be valuable for brands wanting deeper insights into customer behavior.
"It's a big data game," said Cargo CEO and founder Jeff Cripe. "We can see every transaction that takes place, where and when that transaction takes place, what products are in the car, what the average order value is and how items perform at different times of the day."
Startup founders are sensing an opportunity. As traditional convenience stores struggle (the $550 billion industry last year recorded its weakest merchandise sales growth since 2013, per Bloomberg), these new companies are differentiating through curation based on insights and behavior, brand partnerships and service offerings. Business models include a staffed physical store (New Stand), an app-activated vending machine in apartment buildings, gyms and offices (Stockwell, formerly known as Bodega) and Cargo.
It's tricky territory: How do you win over customer affinity in a category dominated by mindless purchasing? These companies are banking on the promise of dealing data to brands, and that service-driven benefits will set a new standard of convenience.
New convenience
Revenue models vary, from a direct wholesale model, with companies getting a cut of sales, the fees brands pay to get their products featured, and ancillary fees from services and licensing. For example, brands pay Cargo to have products placed within Cargo boxes; Cargo also shares insights on customer purchase behavior (it doesn't charge rideshare companies for the right to hold the Cargo box). New Stand, a 3-year-old New York-based retail essentials company that has 30 physical stores, also generates revenue through fees brands pay to have their product on shelves and in promotional content within the New Stand app. The company carries brands like Quip, Havianas and Master & Dynamic in its storefronts. Most of the inventory featured, however, is not through brand partnerships but through a direct wholesale model. New Stand also shares higher-level customer behavior insights, and also charges property owners licensing fees. Meanwhile, Stockwell, which offers curated vending machines currently operating in San Francisco area, generates revenue solely from a wholesale model.
Putting resources in these models is a measure of investor confidence in the teams, and prospects that customers will adopt these modes of commerce for everyday purchases. Adoption is seen as a foundation for other revenue possibilities.
"I was making a bet on this young, smart, aggressive and driven team," said Mike Murphy, managing partner of Rosecliff Ventures, an investor in Cargo. "The big thing we look at as investors is when you say you're going to change customers' behavior, it's a big risk and a big reward."
Murphy said the company has so far exceeded expectations, and he points to its results as evidence of its potential. Thirteen thousand rideshare cars currently have a Cargo box, according to the company, with plans to scale to between 18,000 and 20,000 cars by the end of the year, and Cargo has forged brand partnerships with Coca-Cola, RX Bar, Forto Organic Coffee and Kellogg's.
But overhauling legacy industries is no easy feat, particularly when you're competing on convenience. Cargo, New Stand and Stockwell would not comment on sales numbers or whether their businesses are currently profitable. Digital marketing consultant Judge Graham said the road to sustainability will likely be challenging for these companies when investments in supply chain and technology are taken into account.
"To pull this off in margins, it's just going to be tough," said Graham. "[The founders] are used to building tech companies — my advice would be not to get too lost in the Silicon Valley vernacular — these investors want returns, and they need to be thinking about whether it's right for the customer, and my biggest concern would be about the returns, given low margins and logistics costs."
At your service
So to supplement growth and differentiate, these companies are looking to services, high-traffic customer areas, and add-on products. For example, New Stand is working with home concierge service Hello Alfred to build its distribution channels. Hello Alfred works with luxury buildings to deliver "essential" products to customers according to instructions they provide within the Hello Alfred app. The company has also has a 10-year lease with New York Metropolitan Transportation Authority to build stores in subway stations and recently rolled out a tie-up with co-working office space provider Convene to offer its products to Convene clients.
"It's about how you use these opportunities to engage with people to build deeper relationships; it's not just a transactional moment," said New Stand co-founder and CEO Andrew Deitchman.
Meanwhile, Cargo is looking to "own" the rideshare experience by using essentials sales as a foundation to offer new products and services, including potentially music, games and other types of shopping experiences akin to what customers experience on airplanes.
"The physical box is good at driving digital engagement in car; our theory has been if we can use the physical to drive to digital once we have them in that environment, we can offer them other things," said Cripe. "From a needs and desires standpoint, we know what people do in cars — they shop, relax, listen to music, go online and play games — all things we can support within our ecosystem."
Cracking an old code
Despite the potential, others are skeptical of  "essentials" startups' longer-term viability prospects. Andrew Murphy, managing partner of Loup Ventures, a Minneapolis-based venture capital firm focused on retail, said the risks could outweigh the potential rewards.
"It's a land and expand [model] — it's almost like that's what happens when they realize that the core idea isn't big enough," said Murphy. "I get it from a convenience standpoint, and that there's a business to be had, but I do not think it is a transformative retail format that will change the way we buy things. It just makes the same vending concept a little more seamless."
The foundation for further business models may be the ultimate objective for a business that seems to operate on low margins, said Graham. If these platforms can drive adoption and build a repository for customer data, a potential for future revenue possibilities may be the end game, he added.
"They probably don't care if they're not making money for the first two years," said Graham. "If they get adoption, with user data, then they can partner with companies like Amazon for fulfillment. One thing they would have is first-party data on consumer behavior that doesn't exist — [for example] from the shared-ride experience, and there's got to be a premium for that."
https://digiday.com/?p=314029
November 30, 2023 • 2 min read
WorkTok, or CareerTok, is in full force. Combined, those hashtags on TikTok have over four billion views and it is benefiting Gen Z.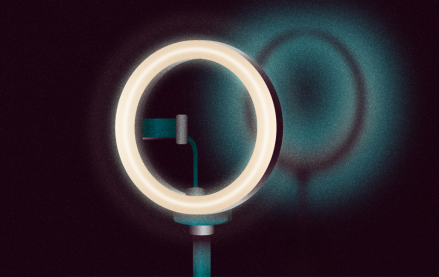 November 30, 2023 • 5 min read
In this week's Digiday+ Research Briefing, we examine how brands have been upping their TikTok investments this holiday season, how Lyft and the MSG Sphere are positioning themselves as ad opportunities beyond OOH, and how publishers are committing to building their events businesses in 2024, as seen in recent data from Digiday+ Research.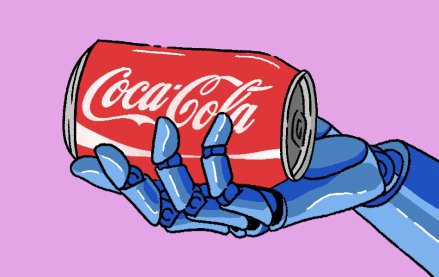 November 30, 2023 • 4 min read
The beverage behemoth believes that if it can offer an interactive, easy-to-use tool that appeals to consumers, particularly younger tech savvy consumers, it can help the brand retain relevance.