As agencies recognize Juneteenth, Black employees say commitment to change has to go beyond a day off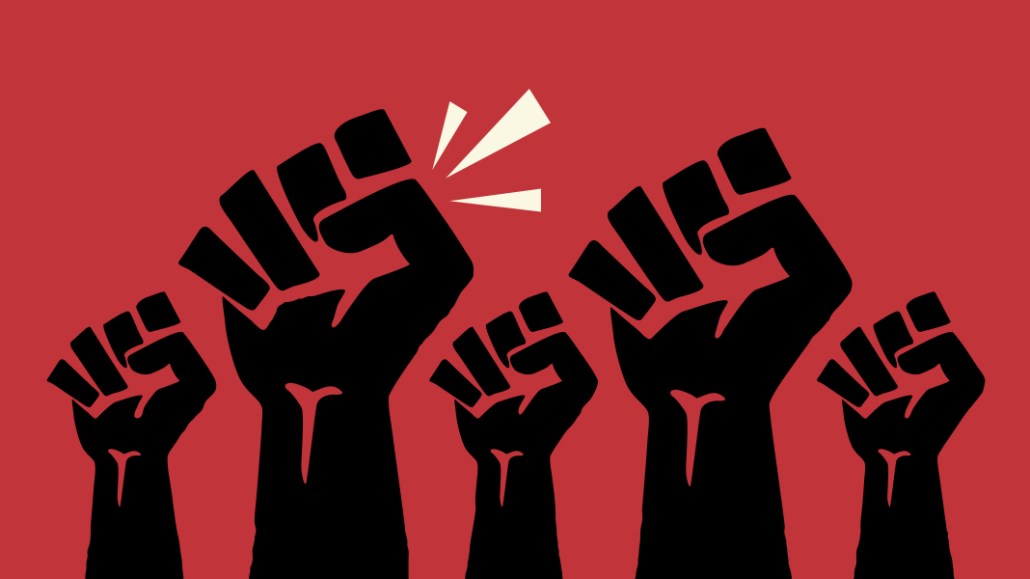 Ivy Liu
Today, many companies and agencies across the nation will recognize Juneteenth for the first time. The holiday is a celebration of the emancipation from slavery in the U.S. — while the Emancipation Proclamation was signed on January 1, 1863, news of the proclamation was not delivered to enslaved people in Texas until two-and-a-half years later on June 19th, 1865 — that has not been commemorated previously by many companies and agencies.
This year, employees at Omnicom and Dentsu as well as several agencies IPG, WPP and Publicis Groupe agencies, have Juneteenth off this year. Independent shops like Oberland and Dagger have also committed to taking the day off for reflection and celebration annually.
Agencies aren't alone: Companies like Allstate, Lyft, Nike, Postmates, Spotify, Twitter and Square, among others, are also celebrating Juneteenth this year with a day off for employees. Some companies like Best Buy are giving employees a "paid volunteer day" that can be used today or later this year. Others are closing early (J.P. Morgan Chase), asking employees not to have unnecessary meetings today (Google) or making it a "day of solidarity" for employees to learn about the racist history of the U.S. and to commit to working to combat racism and discrimination.
As agencies and companies take the day off, Black employees and execs say that the recognition of the day is a good first step, but commit to doing more and that commitment must move far beyond taking a day off.
"It is a strong show of awareness for companies to recognize Juneteenth," said Myron King, managing director of VMLY&R's advisory division. "We've been on a [diversity, equality and inclusion] path for several years now. For us, recognizing Juneteenth is a way to mark our renewed commitment to a program of racial justice and solving systemic inequities that plague employees we have and plague society in general. It's part of what we're doing, but not all that we're doing."
Following the recent deaths of George Floyd, Breonna Taylor and Ahmaud Arbery as well as the on-going toll of and deaths due to coronavirus, VMLY&R started thinking about how to help employees. "We felt we needed a day of coping and reflection," said King.
That was also the case for GSD&M. While the Austin, Texas-based agency has encouraged employees to take time off for Juneteenth before, this year is the first time the shop is putting Juneteenth in the same category as the Fourth of July or Memorial Day, according to Kirya Francis, vp of diversity and inclusion at GSD&M.
"The truth is that the evolution of COVID-19, the murder of George Floyd, the protests, and the country's desire to change the definition of race and racism amplified Juneteenth as the first relevant holiday where businesses could show their allegiance to their Black employees as well as their support for societal change," said Francis.
The recognition and celebration of Juneteeth at agencies this year also follows the open letter from 600 Black agency employees, organized by Nathan Young, group strategy director at Periscope, and Bennett D. Bennett, principal at Aerialist, calling for agencies to commit to 12 steps to make workplaces better for Black and non-Black people of color employees. (This week, Young and Bennett formed a new non-profit, 600 & Rising, to advocate for Black talent in the industry.)
As Black employees at agencies publicly push for change, some see the recognition of Juneteenth as one way that agencies are recognizing that work. That said, employees also said that agencies have to do more than give a day off but to commit to true change within their hiring practices as well as how they run their businesses.
"[By celebrating Juneteenth this year] your company is basically showing they see you," said a Black creative at an independent agency that is giving employees Juneteenth off for the first time this year. "What matters is inclusion. Hire black talent. Hire black creative directors and CCOs. Allow room for growth. Hire black film directors and producers. The entire pipeline avoids black folks like a plague."
A. Walton Smith, head of content and community engagement for freelance marketplace We Are Rosie, echoed that sentiment. "This is a lifestyle change. The next step is implementing caring for the Black community and other marginalized communities as part of your business model. Make it part of your mission and vision as a company. When that starts, we're moving in the right direction. Everything has to be torn down and built back up."