Amazon's reality check: Why the e-commerce giant may not take over the world
December 11, 2017 • 9 min read
•
•
Onstage at Liberty Media's annual investor meeting in November, chairman and billionaire John Malone had some nice, if not exactly complimentary, things to say about Amazon. Talking about how disruptive media had become, he said: "Jeff [Bezos] is gonna be the most disruptive, as [his] Death Star moves into striking range of every industry on the planet."
But as any good "Star Wars" fan knows, the Death Star wasn't exactly indestructible.
There is no doubt it's been quite the year for Amazon. Bezos and his company are seemingly everywhere, with every fresh move having a sort of butterfly effect across business — causing stocks to plummet, pundits to clutch their pearls, Donald Trump to fume. But Amazon's ascendance is no foregone conclusion. After all, at the turn of the century, Microsoft was thought to have an unassailable position with a growing ad business and media ambitions. You know how that turned out. That's why some caution is needed when treating the Amazonification of all industries as a done deal.
Advertising ambitions are still immature
When it comes to advertising, Amazon's biggest strength — retail — can also be its weakness. Ad buyers see Amazon as a retail play, which means it's hard to get advertisers from brands that don't sell on Amazon. In some ways, Amazon has almost shot itself in the foot: Its celebrated flywheel strategy now includes advertising. But what's not on the flywheel can't be advertised.
Speaking on the company's third-quarter earnings call earlier this year, Dave Fildes, director of investor relations, said advertising is an important part of the company's flywheel strategy. "The traffic and customers and Prime customers who come to site are the ones who we can help [to] select items and use advertising to help them make decisions and be more informed."
But lots of brands don't sell on Amazon: automakers, telco companies. Speaking to Digiday earlier this year, the company's programmatic chief Saurabh Sharma said selling to "non-endemic" advertisers is a real opportunity. But for buyers, it seems like a serious moonshot: "To really go after the Google and Facebook duopoly, [Amazon needs] to think outside of just product advertising," says one agency buyer who works with Amazon. "Retail is just one piece of online business overall."
And sweet-talking agencies — long a bastion of the way newer ad platforms do business — doesn't seem to have come as easily to Amazon. It's a cultural effect, one that Amazon wants to mitigate with its new 2,000-person office to service advertising in New York City. But for buyers, Amazon remains a bit of a mystery. Its traditional locked-box approach to its sellers won't work here. At one holding company-owned agency, an executive says he loves working with Amazon, but finds that improvements remain slow. For example, when Amazon gave his agency beta access for an application programming interface for its self-serve ad platform, it was pretty rudimentary. This executive says he has a "wish list" with Amazon with the kind of insights he wants — and needs — Amazon to provide in exchange for his client's ad dollars.
"They're still a couple of years behind," this executive says. "We don't see them pressing on the gas to go 150 miles an hour."
That seems to be the crux of the problem: Amazon wants to dominate, but lags in the nitty-gritty. Measurement remains a problem that needs to be fixed, and compared with the sophistication Google provides to marketers when it comes to adjusting and reporting, there is work to be done.
Eric Heller, CEO of Marketplace Ignition, has an analogy he likes to use when it comes to Amazon. "It's a little bit like, you're Amazon, in charge of chopping wood. And in your section of the forest, you've only cut maybe one-thousandth of the trees. So for you, as Amazon, anything you hit means growth. Everything at Amazon is under-optimized in advertising, so whatever it does will indicate growth," he says. Essentially: Amazon is so new and so green that the growth right now is evident and will keep going.
For Heller, an added barrier is that Amazon's internal organizational structure isn't cut out for advertising. The company's famous two-pizza rule, which says that a team has to be small enough that two pizzas can feed it, works badly in advertising. "Advertising is complex, and with Amazon's organizational model, different teams won't talk."
Dooley Tombras, svp and group account director at The Tombras Group, says the same: Until Amazon's different ad teams, including Amazon Media Group and Marketing Services, start talking to each other, the offering remains fragmented.
Andy Taylor, head of research at Merkle, which recently put out a research report looking at how many more brands were spending on Amazon, says that while brands are increasing spend, "the total number of brands on Amazon is tiny compared with Google Shopping." Taylor has also found that it's hard to say if the growth is successful because the platform is immature: "We expect optimizations to have big effects now, but it's low-hanging gains." The fewer brands there are on the platform, the more growth there is because there's simply less competition, Taylor says.
For some buyers, Amazon is part of a retail media strategy, not a strategy in itself. "We tell clients that they don't need an Amazon strategy; they need an Amazon-plus strategy." That means Amazon is bucketed in with other retail media buys like Walmart or Target, which have bulked up their ad operations heavily. "From an ad perspective, Amazon is a frenemy," one executive says.
Amazon can't crack fashion
Amazon wants to be — to quote itself — "the best place to buy fashion online." Apparel is big, $300 billion in yearly U.S. revenue big — but for all its talk, Amazon has yet to really crack fashion apparel. It's tried for years, starting with the 2006 acquisition of Shopbop and sponsorships of events like New York Fashion Week: Men's in 2015. It also sponsors the national fashion weeks in India and Japan. This year alone, it launched a handful of apparel brands in its private-label suite.
What's notable is that none of them are branded with "Amazon." And for many in the industry, therein lies the problem. Building a brand is hard. It's an amorphous idea — and while customers are happy enough to buy Amazon-branded phone chargers, it's less likely that Amazon has the kind of high-end halo effect that will get them to buy Amazon shoes or an Amazon dress.
"Authenticity, storytelling and creativity might all be stuff people scoff at, but that's how you get people to shell upward of $300 for a pair of shoes," one retail exec says. "And nobody is going to want to do that for an Amazon brand. They can try to find space on shelves at lower-end retailers, but Amazon will always be a price play, not a brand play."
And luxury is even farther out of reach. While Amazon is making moves to class up its user experience, the proof is in the pudding. John Idol, Michael Kors Holdings CEO, categorically emphasized the need for the brand to own the online relationship in its most recent earnings call: "While it's too early to ascertain what the future is for us on Amazon and similar platforms, we're prioritizing our own digital channels as we grow. Today, the No. 1 place the customer engages with your brand is online. That doesn't mean the physical store isn't still important, but we need that first engagement with the brand to be owned by us." LVMH has said the same. "We believe the business of Amazon does not fit with LVMH full stop, and it does not fit with our brands," says Jean-Jacques Guiony, LVMH chief financial officer. For Ralph Lauren, the answer is the same: The brand has no plans to sell on Amazon.
China (and India) are battlegrounds
Ask anyone in the retail world what Amazon's Achilles' heel is, and the answer is undoubtedly Alibaba.
Yet many of these luxury brands are gung-ho on Alibaba and its subsidiary, Tmall. Alibaba has made it a point to pitch luxury and other brands Amazon finds hard to reach by wielding a powerful weapon: Amazon itself. Alibaba tells brands that unlike Amazon, it won't compete with the brands — it has no labels of its own — and will be a better partner than Amazon, which often comes under fire for lack of measurement and an overall frenemy approach.
It's worked: Ralph Lauren is on Tmall, which has a "luxury pavilion" it rolled out earlier in 2017. So are Burberry, La Mer, Hugo Boss, Maserati, Guerlain and Zenith.
Alibaba's Singles Day sales generated $25.3 billion in revenue this year. The sales for Amazon's Prime Day, in July, were estimated at about $2 billion. Scale matters.
Here's the crux of the matter: Amazon boasts very high penetration in the U.S. That's a given. But for real, sustainable growth, it needs to win globally. That's where Alibaba comes in. The Chinese e-commerce giant now has 466 million customers in its retail marketplaces and trades at 25 times earnings for its fiscal year ending March 2019, according to Neil Campling, head of tech, media and telecoms research at Northern Trust. Compare this with Amazon, which trades at 65 times earnings. That means that while Alibaba may be worth less, revenue will grow faster than Amazon.
Amazon has had a hard time in China — it had about 1.3 percent of the online retail market in 2016, down from 2 percent in 2011. Local companies already match Amazon's Prime benefits, and Amazon lags on mobile, a huge differentiator in a market where 66 percent of online purchases in 2016 were made through mobile.
It's also interesting to look at Amazon's similar struggles in another big country, India. On its most recent earnings call, Amazon said its international losses, mostly driven by Indian investments, were $936 million. Rivals like Flipkart have gained steam, thanks to injections of cash from Tencent, eBay and Microsoft, as well as SoftBank. While Indian e-commerce is a far cry from China, Morgan Stanley estimates it will be $200 billion by 2026.
"Amazon's Achilles' heel is a battleground for India," says Kevin Packler, director of Amazon Services for The Tombras Group. "It's a battle. They could lose it — either to an Indian company or Alibaba."
https://digiday.com/?p=266988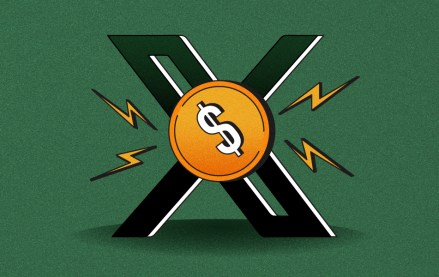 December 4, 2023 • 4 min read
Less competition for ad inventory means lower prices, but at the cost of associating with a platform facing ethical challenges.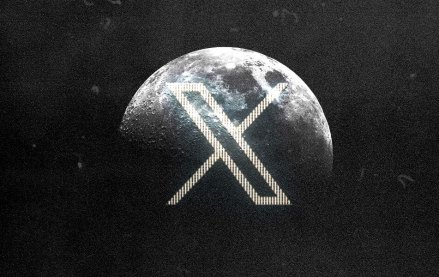 November 30, 2023 • 4 min read
In the packed DealBook conference in New York yesterday, owner Elon Musk bluntly told them to shove it.
November 30, 2023 • 2 min read
WorkTok, or CareerTok, is in full force. Combined, those hashtags on TikTok have over four billion views and it is benefiting Gen Z.