The bail bonds industry gets a digital rebrand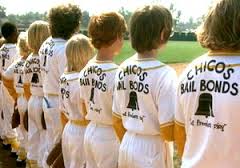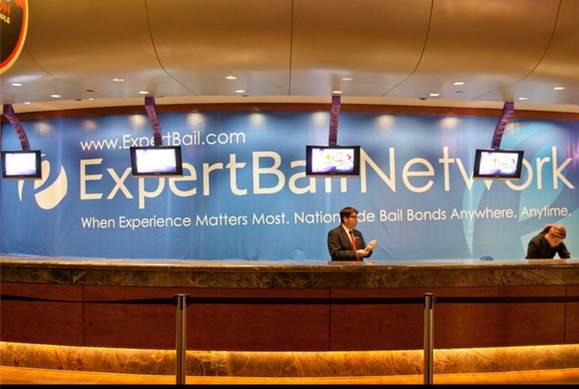 Being sponsored by Chico's Bail Bonds may have been a punchline in the original "The Bad News Bears," but one bail bonds industry stalwart is on a rebranding mission that he hopes will get people to see the industry and its agents in a more positive way.
Eric Granof is the chief marketing officer at AIA, the oldest family of bail bond insurance companies. Sometimes called "surety" companies, these firms underwrite the insurance for bail bonds agents throughout the country. Controversial at times among critics who complain the industry makes money off desperate people who want to get bail but can't afford it — and question the wisdom of letting those people back onto the streets — the industry faces no small rebranding challenge. "Bail is one of those things that interests people," said Granof. "The first question people ask you is if you know Dog the Bounty Hunter."
Five years ago when Granof came on board, he commissioned research that for the first time, went beyond AIA's customer base of bail bondsmen to the customers of those agents — the wider public. "We understand our customers, but do we understand who our customers' customers are?" Turns out they didn't. Granof and AIA embarked on a rebrand campaign and launched "ExpertBail," a national bail bond brand under AIA that gave approved agents a "seal of approval." The company also launched a social media marketing campaign.
When was the first time you realized AIA had a role to play?
The story an agent told us was someone called him whose son was arrested. She had found the agent online, and she was really nervous. I mean, it's a financial transaction. It was a $50,000 bond. The agent figured she was nervous, so he told her to go to AIASurety.com, our website. He said this is my insurance company; it's a 100 years old, trusted. He used us to put her at ease. When we heard that, we knew there was something there.
What are the major brand challenges for your brand?
There's the negative image of the bail bonds industry, thanks to reality TV, Hollywood and crime novels. There's a misunderstanding of the bail process. Bail agents aren't the ones that let guys out. The judge does. The customer of the bail agent isn't the guy in jail; it's his family. And there was no beacon of light, no national brand.
How did you use digital and social media to get the word out?
The first was the launch of ExpertBail.com, a standalone brand where we featured the stories of our bail agents. It's like the Good Housekeeping Seal of Approval if you're in that database. We are also really committed to Facebook and Twitter, and content.

What kind of content is there to put out about bail bonds?
We realized that mugshots were really big. There were entire sites out there devoted to mugshots. We bought print ads in mugshot magazines, and we wrote blog posts, that we sent to those sites. They'd post them to their 70,000 or 80,000 fan base on Facebook. It worked in our favor.
You had a social media team doing this?
At first, I was posting them there myself, but when Facebook started changing its algorithm, if something was posted by the page owner, more people saw it. We had our best day of traffic earlier this year, with 100,000 visitors to our site, when we wrote a blog post about the 10 most dangerous cities in America.
Who's reading this stuff? 
I mean, it's hard to educate people about something they never think they will need. We can't write blogs and content about how bail works. But we can write about other things — people doing stupid things, like siphoning gas from a police car, then posting it on Facebook.
What about digital campaigns?
We really changed our tone and tried to be funnier. We created, for example, AmateurBail.com, where we featured amateur bail bondsmen. This was designed to make fun of the stereotypes and show that you didn't want an amateur when it came to bail bondsmen. We also got our agents on Facebook and Twitter, and we optimized our website so it works on mobile.
So people can "yelp" a bail agent?
The funny thing is, lots of other bail agents have gimmicks like an app with a big "panic" button you can press, if you get arrested. It doesn't make sense because they take your phone away if you get arrested. But the Internet is the No. 1 way to find a bail agent, so we're putting our resources there.
https://digiday.com/?p=87406