At agencies, Slack is leveling the playing field for women
December 8, 2017 • 4 min read
•
•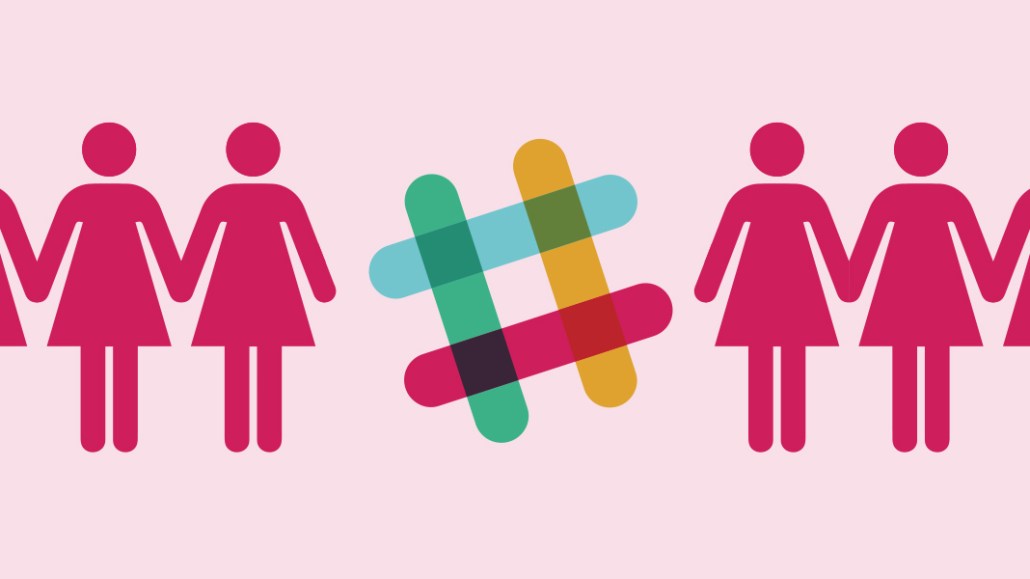 For some employees at ad agencies, Slack is just another channel they use to communicate on a daily basis. But for others, it's a tool that levels the playing field. Women at agencies, for instance, say they can express themselves on Slack without the pressure to tone down or soften their language, something they often feel pressured to do in real life.
Stephanie Mitesser, a senior content strategist at digital agency Huge, has felt the sting of sexism during her career. Three years ago, when she was working as a project manager at an agency outside of New York, she was told she needed to soften her tone and appear warmer when talking to clients about business, something that contrasted with her naturally assertive personality. A conversation like this, she said, would never be had about how anyone communicates over Slack. "People are so informal on Slack," she said. "I feel much freer to be direct and to the point, without having to worry about coming across as cold."
Another employee at an agency, who wishes to remain anonymous, said the platform is "a safety net." "I can express myself in any way I want," she said, "without worrying about how people will perceive me as a woman."
According to a 2016 University of Vermont study that analyzed gender and language on Facebook, men tend to pepper their speech with declarative sentences, using phrases like "always," obviously" and "definitely" and directives like "do this," while women use more hedge terms like "seems, "maybe" and "kind of."
Softening one's language with "maybe" and "if it's OK" occurs in business meetings, work emails and social media all the time, said Jennifer Usdan McBride, head of digital and innovation at J. Walter Thompson New York. She has caught herself doing it when sending work-related emails. "I've written emails, and then I go back and look at them and think about the language," she said. "I think about whether or not I've said something in a way that would offend someone or make them feel like I'm being too quote-unquote pushy. I think that's a problem a lot of women face."
But on Slack, that pressure fades away, said McBride, whose 15-person team uses the platform daily to communicate with clients and each other. This, she said, is because the platform is more like texting, and with a text, there often isn't time to worry about details because the person on the other side is expecting a quick response.
Many consider Slack to be a gender-neutral zone. For instance, Erin Campbell, a senior designer at McKinney, describes it as a "fairly neutral place where the value of voice is in the merit of a comment itself," and she doesn't have to "sugarcoat" things to make her thoughts come across. Nitya Srikishen, senior marketing manager at Crowdtap, adds that Slack's off-the-cuff nature and fun elements, like the thumbs-up emoji and GIFs, make it easier for all genders "to express themselves in their unique ways."
Slack channels can also lead to communities. One example is Huge's Women's Group Slack channel. About a year ago, at the time of the 2016 U.S. election, Mitesser helped launched it as a place where women can share their opinions on everything from how they were feeling about the election to sharing side hustles. Today, almost 200 women communicate daily on it. Mitesser said it's the first women-inspired group at Huge.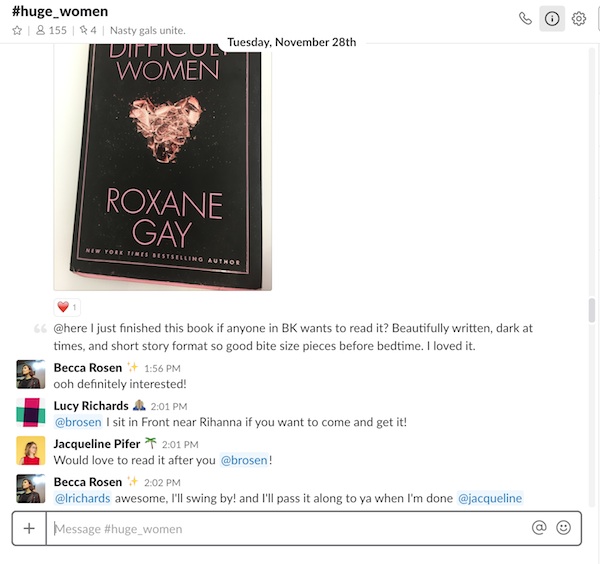 While Slack might make some women at ad agencies feel they can express themselves more freely, not all company Slacks are the same. Last week, Quartz published an article that examined conversations among women and men at digital newsrooms and found examples of stereotypical gender dynamics playing out on Slack, with the sources sharing that they do not get that same feeling of freedom from Slack.
One agency employee, who wishes to remain anonymous, said while Slack might level the playing field in some ways, it does not eliminate subconscious biases. They said there have been times when people have shared inappropriate things or made uncomfortable jokes in their agency's public Slack channels. Although these weren't fireable offenses, the employee said, "I've definitely had some minorities who work for us let me know that they don't appreciate what so-and-so said in a channel." This person attributes these missteps to the platform's casualness.
And unlike a business meeting where someone might make an inappropriate comment and people shrug it off, added this person, everyone can read it. "You have more exposure there, so you have to be more aware of what you say," said the employee. "With a million different religions, a million different political ideas and a million ways people identity with themselves and with groups, there's times when even vernacular can seem inappropriate for work."
https://digiday.com/?p=266442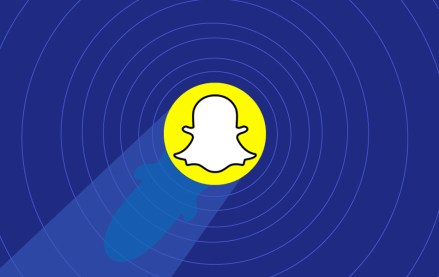 September 29, 2023 • 3 min read
•
•
"We are not diminishing the importance of AR," he said. "In fact, we are strategically reallocating resources to strengthen our endeavors in AR advertising and to elevate the fundamental AR experiences provided to Snapchat users."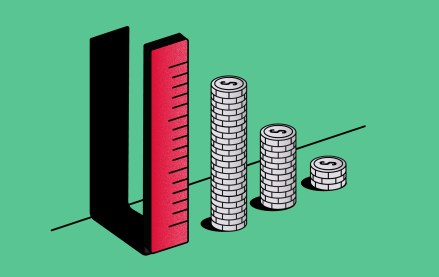 September 29, 2023 • 4 min read
•
•
In Q4 of this year, Activision Blizzard Media is launching in beta a new measurement tool dubbed the Attention Measurement Scorecard. The goal: to raise brands' and marketers' confidence in in-game advertising.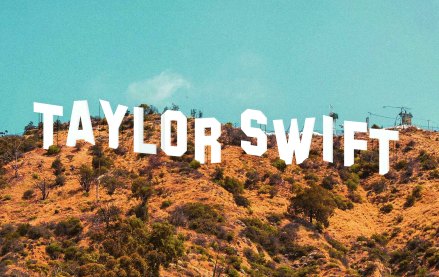 September 29, 2023 • 4 min read
•
•
The concert film will likely help build on cinema advertising's momentum after Barbenheimer.