It isn't easy being an agency in the age of ad tech. For sure, many of the advances hold promises to greatly improve the fortunes of their clients, but with innovation comes chaos. And it's up to the agency, more often than not, to sort through the hundreds of logos that dot industry landscape charts.
That's why Julian Zliberbrand, global digital director of StarcomMediavest's technology activation group, says he's met with hundreds of companies in the past year alone, typically at least a dozen a week. He doesn't complain about it. Zilberbrand sees it as the job of any agency worth its salt. They are, at least in theory, the client's trusted guide in media.
"What you need to do is meet with as many of these tech solutions as possible," he said. "Evaluate them as objectively as you can."
And yet elsewhere agency executives express frustration that they must wade through so many companies, many of which sound rather familiar and more often than not appear more interested in how to get bought than how to improve life for marketers. The common charge that's heard: There are far too many fast followers who aren't offering differentiated products and all too often belong as part of a larger tech platform.
"Just because you have a proprietary ad server, does not make you differentiated. #adtechchaos," tweeted Darren Herman, chief digital officer at Mediakitchen, expressing his frustration at the noise in ad tech.
But the work must get done. At Mediakitchen the day-to-day choice of vendors is left up to client teams. Herman works on partnerships for agency-wide relationships. The agency also has media technologists, which help "make sense of the crazy ad-tech landscape," he said.
At StarcomMediavest, Zilberbrand's team aims to "see the forest through the trees," he said. That involves meeting with vendors and asking them specifically how their product can end up helping clients. The interviews form the basis of 3-5-page POVs that are put together on them, scoring on factors like company health, staffing, services and product road map. These documents are then available to client teams when deciding whether to use vendors.
"It's the responsibility of any agency to do that," he said. "If you want to survive as a business, this is part of that survival."
At Interpublic Group that led Mediabrands CEO Matt Seiler to create a "virtual lab," which is meant to be a Wikipedia of sorts made up of hundreds of tech companies that planners might use. The Mediabrands Emerging Media Lab team vets the companies, creating entries for them. These entries are accessible to Mediabrands employees, and a few select outside agencies, through a site and app. All tech providers are tagged with what problem they're trying to solve. There are over 400 in the database.
That means a planner wanting a quick primer on companies that are working to reach "mobile moms" can do a search and get a lowdown on who he should begin talking to. The goal, according to Emerging Media Lab director Chad Stoller, is to "give them enough information to get them on-ramped to start talking about this company and be able to be able to talk to them."
The separation of the wheat from the chaff can be time-consuming. Mac Delaney, who is vp of brand relations at the VivaKi Nerve Center, examines data companies and ad tech providers. He sees a "leveling off" of the many companies in the sector. But it's still far too many in his view.
"It's created distraction for individual marketers and agencies," he said. "There is no doubt whatsoever."
VivaKi's mission includes striking Publicis-wide deals with many vendors. As part of those agreements, Delaney's team puts the vendors through a 243-point evaluation. The criteria varies, but for a data provider, for instance, it would zero in on just where exactly its data id coming from. VivaKi wants to make sure it's not getting data in ways that might come back to haunt its clients. Over 100 companies have been evaluated in the past year, he said. The process can take four-to-six weeks.
Too often, VivaKi is evaluating technology that should be part of something far larger, Delaney said. He used the example of contextual targeting, which is simply one flavor of targeting but has its own group of competitors trying to make a go of it.
The upside of all this noise for agencies is competition is good for pricing. Yes, it also leads to new features, but prices tend to fall in crowded markets. Those favorable prices come at a cost, however, since Delaney pointed out that spending all that time trying to sort vendors is time most agencies would rather spend on building their clients' businesses. The current crop of ad tech is, in his view, "not sustainable."
"My biggest problem is none of these companies were designed to solve problems for Allstate and State Farm," he said. "Their intention is to pump as much media through them as possible and get sold. What happens in between is chaos."
https://digiday.com/?p=21631
October 3, 2023 • 2 min read
•
•
In episode four of the "Is This The Metaverse?" narrative podcast, Glossy international fashion reporter Zofia Zwiegliska spotlights the brand opportunity when it comes to fashion in the metaverse.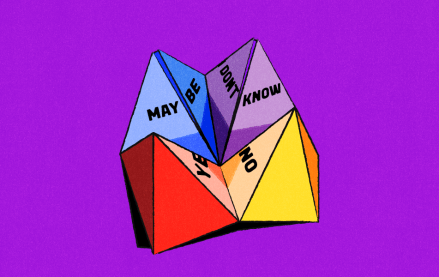 October 3, 2023 • 5 min read
•
•
Overall there's more due diligence from marketers when it comes to influencer marketing efforts now, according to marketers and agency execs, who say that there's been more rigor over the last year, and especially over the last six months.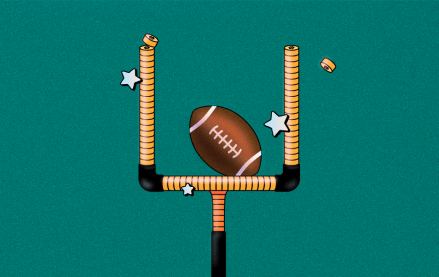 October 3, 2023 • 3 min read
•
•
The collaboration between the Los Angeles Rams and Snapchat goes back to 2020 as the Rams made became the first NFL team to conceive a Snapchat AR experience, affording fans the opportunity to virtually wear the team's recently unveiled uniform.