Brands understand the opportunities with Facebook. And while there's been a lot of progress in terms of talking with consumers and not at them on the platform, the majority of brands are still making mistakes on the platform.
Digiday talked to two social media agencies, 360i and MRY, to get a sense of what mistakes brands are making on Facebook.
1. Don't use stock photography.
According to Orli LeWinter, director of social marketing strategy at 360i, in today's social media environment, all brands are content marketers. As Facebook has become an increasingly visual medium, it's easy for brands that aren't used to producing such a high volume of snackable content to get overwhelmed and resort to sourcing content from wherever they can get it.
"Don't fall into the trap of using easily identifiable stock photography — especially without treating it to reflect your brand image or visual guidelines," LeWinter said. "Consumers can smell a stock photo a mile away, and it can make your brand look generic, cheap and amateur."
2. Don't include multiple calls to action.
In the Facebook newsfeed, you're competing with your fans' friends' baby photos, funny memes, and breaking news. Attention is limited. In addition to making your content visually compelling, it's important to focus on one call to action. Best to deploy a KISS strategy: Keep it simple, stupid.
"Asking your fans to click, comment, share and answer a question is a sure way to get them to do nothing at all," LeWinter said.
3. Don't only create content around product.
People don't connect around products; they connect around their passions, especially in "low involvement" categories, said Matt Rednor, vp of global strategy and analytics at MRY. Just because brands are organized around product doesn't mean they should market that way in social.
"People don't wake up in the morning thinking about brands and check Facebook for their products," Rednor said. "We need to deliver content that fills needs in the areas consumers care about most."
4. Don't rely on "People Talking About This" as a success metric.
According to Rednor, this metric is flawed. It is predominantly driven by new fans more than any other sub-metric and new fans can easily be manipulated using paid media. New fans and, therefore, PTAT don't really provide a holistic picture of how fans are engaging with pages. It also doesn't consider the sentiment of conversation on a page, so it can't be a true measure of brand health.
"Sharing and the resulting earned reach are the most important measures of success," Rednor said.
5. Don't spend another dollar on fan acquisition.
Rednor said that focusing on a brand's owned Facebook community is an inefficient use of social because it lacks the scale to drive meaningful business results. The number of active members in a brand's Facebook community is such a small subset of the brand's overall target and is usually made up of loyalists, not the people brands need to reach in order to grow market share.
"Brands need to invest in lowering the barriers to sharing across all consumer touch-points in order to generate influential earned reach at scale," Rednor said. "The number of fans in a community doesn't matter as much as the amount the brand is being shared outside the community, in the newsfeed."
https://digiday.com/?p=24462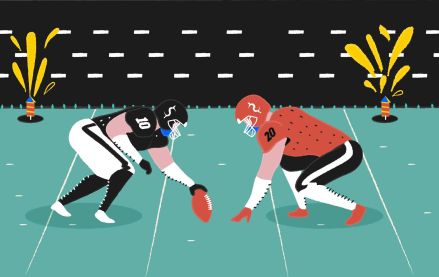 December 6, 2023 • 4 min read
In response to this challenge, the NFL's Detroit Lions have adopted a proactive strategy, introducing an extra channel for their local NFL broadcast. The objective is to broaden advertising opportunities, leverage direct-to-consumer distribution, and establish stronger connections with local fans, with the ultimate goal of increasing preseason viewership.
December 6, 2023 • 4 min read
It's been over a decade since the most recent entry in the wildly popular "Grand Theft Auto" series came out in September 2013, meaning anticipation for "GTA 6" has been building for years. Rockstar titled yesterday's trailer as "Trailer 1," making it clear that the company is poised to launch a massive marketing campaign in the lead-up to the game's 2025 release.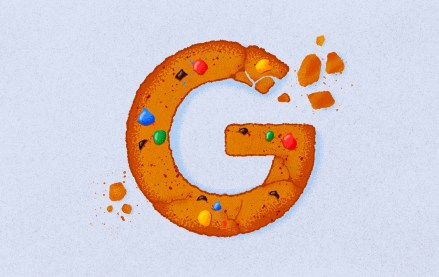 December 6, 2023 • 4 min read
A healthcare client that decided to scrap all conversion tags and cookies within weeks provides a case study for what will likely be a common experience in a year's time.