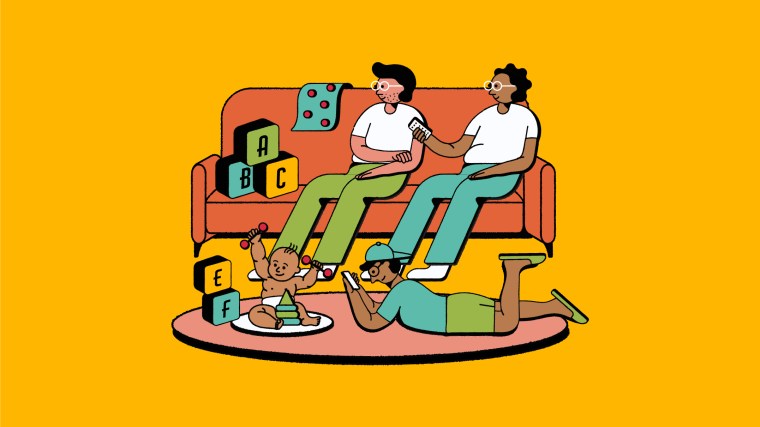 Ivy Liu
June 22, 2021 • 6 min read
•
•
PBS Digital is in the business of building, developing and producing medium and long-form programming across — you guessed it — PBS's digital channels. It also oversees online content it doesn't commission — from member stations, other partner organizations or outside producers. And then there's the content it licenses or acquires.
For a somewhat targeted audience of typically 18 to 45-year-olds, that programming spans several different "buckets of content," for PBS Digital which could take the form of a YouTube channel, Facebook or OTT presence. "PBS is really great in many ways, but in one of the ways is the way we think about content," said Brandon Arolfo, head of PBS Digital Studios.
In other words: there's a "deluge of content," to sort through and strategize, Arolfo said at a Digiday U event this month focused on how businesses create content across screens. He spoke in conversation with Digiday's senior media editor Tim Peterson.
[s3mm type="video" s3bucket="digidaysite-media-bucket" files="How PBS decides programming across channels.mp4″ /]
PBS's Mission: Find success in online channels with PBS programming
01
The YouTube strategy
On YouTube, PBS follows a so-called YouTube formula, Arolfo detailed: "They all feel like PBS, they're just designed for a younger audience. The brand has over a dozen active channels on YouTube, ranging from thematic channels, like those about natural science to history or standalone series channels. In all, PBS has nearly 28 million subscribers to its YouTube channels.
Arolfo conceded that it was "tricky" deciding to split the brand into distinct YouTube channels, but that it was partly borne out of a strategy to try and retain the subscribers who had already become attached to specific channels.
The team recognized that resources, time and money had been poured into gaining those 3 million subscribers and the channel "would just sit there," Arolfo said. The team tried to repurpose the channel for another show, but it was "a disservice to the audiences." "It pisses people off," Arolfo said. "It's a bait and switch in a way."
Now, creating a channel is more thoughtful. "It's a decision we don't take lightly now," Arolfo said.
When the team decides to create a new channel, they ask themselves a series of questions: Does this series have the potential to go on for many series? Is there enough under this genre of content or in this niche audience to have multiple episodes? If it does continue to go on, does it have the audience to continue to grow or should this channel become a themed channel?
"It's a hard decision and we've learned more into creating mini-series or even longer tail series that fit within a thematic channel because it's better for us to justify building an audience around a thematic channel than one isolated YouTube channel," Arolfo said.
As always, there are exceptions, Arolfo said, but they're becoming "rarer and rarer."
02
How was it executed?
PBS Digital is divided into three categories: programming, artist development and operations. Though it's set up to cross-function, the separation allows the team to move quickly "to respond to digital trends and digital audiences," Arolfo said.
And as flexible as the content is, so is the team. "We're not building this IP around one particular person or one particular producer," Arolfo said.
PBS Digital also programs limited-run or mini-series in connection with larger PBS events, such as it did a couple of seasons ago, to educate audiences about all-things space — aptly called The Summer of Space. In response, PBS Digital took three of its biggest YouTube stars and set them on a journey across the country to visit different research stations for a mini-series on the channel.
That's a different way of programming than, say, in response to internal stakeholders who send out a specific RFP. In actuality, PBS Digital will work with a brand like PBS Kids that receives grant money on producing a digital series. It's the same with sales, Arolfo said. If a brand, such as Target, were underwriting a project, for example, Arolfo's team would tweak messaging — and digital content — inspired by that partnership.
There's always a chance the project gets kick elsewhere, though, if the team finds it has certain needs. In the programming department, the team will discuss and pivot if need be if they think a particular RFP would better fit a broadcast show over something that would live in a digital format or vice versa.
"We're always asking ourselves these big questions — as PBS is," Arolfo said.
03
Findings: Prideland
PBS's YouTube content could look different than the same show on other channels, Arolfo said, but the strategy depends on reasons that could range from money to goals and priorities.
If it's a digital show, the team will analyze audience segments and determine the primary platform — a science show on a YouTube-themed channel, for instance — and which is the secondary platform. As episodes are made, multiple versions are optimized for other platforms.
"It's not that big of a change, it could be that we leave out an interview, it could be that we switch around some sections. It could be that we go square or vertical or wherever it may be. Suffice it to say, it's optimized for that primary platform," Arolfo said.
Once live, that primary platform receives more marketing dollars than other channels.
However, sometimes there is overlap between PBS's digital channels and broadcast, such as with the project Prideland, a mini-series documenting the LGBTQ+ experience in the south. For this, PBS Digital did six episodes for YouTube, while broadcast took to planning long-form versions, knowing how those respective audiences skew in age. Those audiences were at the core of programming development. For example, they decided to explain what LGBTQ+ meant to the broadcast audience, but not to those watching online.
"Had we said 'hey here's what LGBTQ+ stands for' for a digital audience, we would've been gutted," Arolfo said. "It's a totally different audience."
The episodes might've had the same interviews and other components that overlapped, but "we put as much thought as we could into tailoring for these two platforms," Arolfo said. While the team has not found a way to measure a conversion from digital to broadcast, it's not something they "worry about."
"We're not so interested in fearing cannibalizing audiences. We want to serve audiences on specific platforms with particular IPs and particular creative thoughts," Arolfo said.
04
Advice
Look at audiences. Determine where niche content will perform well. Do a competitive analysis to see what else is out there on the topic and who is publishing it — and which channels they're using. Audience mapping, then audience targeting, could inform the topic areas, Arolfo said.
"We're always willing to adapt and modify things," he added.
05
Where do you go from here?
Fine tuning a particular strategy with so much content that varies in performance isn't smooth sailing. "It's hard, especially considering the amount of content we have coming out of PBS," Arolfo said.
For example, perhaps two shows perform well together, so the host collaborates on a third show. That doesn't guarantee success, though. And the team will respond accordingly if it doesn't — it'll get canceled or used elsewhere.
"It's always a game of: when do we publish this? Do we not publish this? We're still trying to figure out the personalities of these different channels," Arolfo said.
https://digiday.com/?p=418373