Join Digiday at Advertising Week for 'Are You Calling Me A Liar?'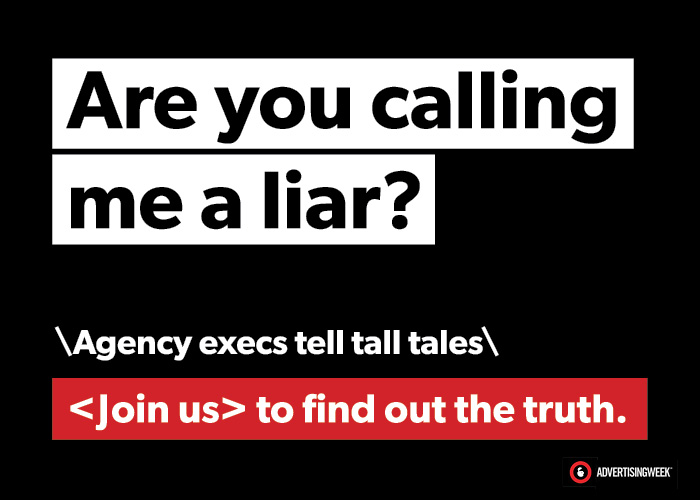 One of the must-have skills for an agency executive — aside from charm, persistence and grit, of course — is the ability to lie through one's teeth. We'll put that skill to the test in the reprise of Digiday's gameshow, "Are You Calling Me a Liar?" at Advertising Week 2014.
Join us Wednesday, October 1, in the NASDAQ MarketSite space at noon for "Are You Calling Me A Liar?", where we'll feature top advertising executives telling tales, some taller than others. We'll pit two teams of agency execs against one another to figure out who is telling the truth — and who isn't.
Participants Include:
Ed Brojerdi, CEO, kbs+
Andrew Deitchman, Co-Founder & CEO, Mother New York
Sophie Kelly, CEO, The Barbarian Group
Adam Tucker, President, Ogilvy & Mather Advertising
https://digiday.com/?p=89356