Global digital agency DigitasLBi scored five finalist nods in the first annual Digiday Retail Awards, created to honor overall excellence and breakthrough achievement in digital retail marketing and advertising in 2013.
At the Digiday Retail Awards Gala on Feb. 25, 2014 in New York City, Digiday will award the brands, agencies and technology providers who are successfully building retail brand identity and awareness while creating the best user experience for today's digital customer. To learn more about the judges and judging criteria, see here.
Digitas was recognized as a finalist five times in three different categories — "Best Social Brand Program," "Best Branded Mobile/Tablet App" and "Best Digital Brand Marketing Campaign" — in large part due to their socially interactive video campaigns for Miller Lite pegged to the 2013 NFL season.
Agencies Huge, SapientNitro and R/GA were close behind Digitas with three nominations each. Huge and R/GA were recognized for their work with Diageo and Nike, respectively, in the category "Best E-Commerce Experience," and all three agencies were nominated in the "Best M-Commerce Experience" category.
Given the growing challenge of how retailers are transforming their physical environments for a digital world, a key category was "Best Digital Retail Environment, In Store." Finalists in that category were MaxMedia for AT&T's interactive "Store of the Future," SapientNitro for their work on both LensCrafters and The Home Depot's in-store experiences, and Sport Chek for creating a unique, user-friendly method of designing custom sneakers in-store.
The full list of finalists is available on the Digiday Retail Awards site and listed below. The winners for all categories will be announced at the Retail Awards Gala at City Winery in New York City, Feb. 25, 2014. We hope to see you there.
Best E-Commerce Experience
Diageo and Huge for Diageo's Alexander & James
Nike with R/GA for OneNike
Best M-Commerce Experience
Gucci and Huge for the Gucci Mobile Website
Nike with R/GA for NIKEiD Mobile
SapientNitro for Briggo Coffee Haus
TheFind
Best Retail Brand Website Experience
Free People with WebLinc
Nike with R/GA for OneNike
Sobeys and The Working Group for "Better Food for All"
Best Social Brand Program
BBDO New York for Lowe's
DigitasLBi for @MillerLite #ToTheRescue
DigitasLBi for Miller Lite as The Official Beer of Fantasy Football
Best Mobile Brand Experience
Arc Worldwide/Leo Burnett for Pantene
Cabela's with Digby for Cabela's iPhone and Android App
Universal McCann, Sony Electronics, and Amazon Media Group for Sony Electronics Love to Give Campaign
Best Branded Mobile/Tablet App
DigitasLBi for WashSquad by Whirlpool
Sobeys and The Working Group for "Better Food for All"
TheFind and Huge, TheFind for iPad
Best Content Marketing/Content Program
BBDO New York for Lowe's
Federated Media Publishing for Levi's Go Forth
Spotify and Reebok for Reebok FitList App
Rockfish and Banfield Pet Hospital for Banfield.com
Best Digital Brand Marketing Campaign
DigitasLBi for Miller Lite Fantasy Football Content
DigitasLBi fpr Miller Lite Punch Top Can
Goodway Group for Tetley Tea's "Black and Green Tea"
Sport Chek
Sweeney for www.joann.com/hgtvhome
Best Digital Direct Marketing Campaign
Beeby Clark + Meyler for Music & Arts
Innovid, BrightRoll, and Carat for Target
Rockfish and Corner Bakery Café
Best Integrated Digital Brand Experience
Fox Head, Inc. and The Search Agency
HSN
Most Integrated Online/Offline Retail Experience
Arc Worldwide/Leo Burnett for Pantene
Julep for www.julep.com
Rachel Roy for RACHEL Rachel Roy Fall 10
Best Customer Loyalty Program
Winner to be announced at The Gala
Best Use of Data by a Retailer to Drive Sales
Best Buy for Best Buy's Audience Management Platform
Eyeview & Shoplocal for Conn's
Rise Interactive for Abt Electronics
Best Digital Retail Environment, In Store
MaxMedia for AT&T – Store of the Future
SapientNitro for LensCrafters
SapientNitro for The Home Depot Appliance Experience
Sport Chek
Best In Show – Judges' Pick
Winner to be announced at The Gala
https://digiday.com/?p=59826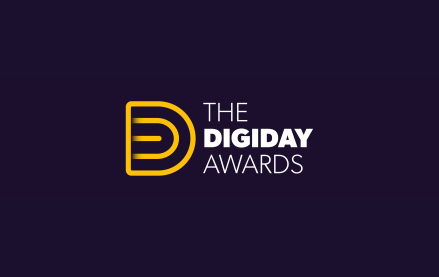 September 12, 2023 • 5 min read
This year, immersive brand journeys and multi-platform campaigns have become essential strategies for brands to tap into new markets and diverse audiences with innovative and unique offerings. Finalists for the 2023 Digiday Awards have also leaned on influencer marketing, brand collaborations and visual storytelling to foster deeper connections with their audiences. For instance, in the […]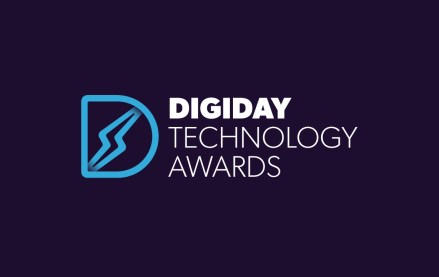 August 29, 2023 • 3 min read
The full roster of 2023 Digiday Technology Awards winners highlighted how companies are adopting new technologies in pursuit of highly effective personalization balanced with data privacy. Among the prevalent themes this year were micro-personalization with AI, e-commerce technology as well as privacy compliance and partnerships. Putting artificial intelligence at the forefront was LivePerson, winner of […]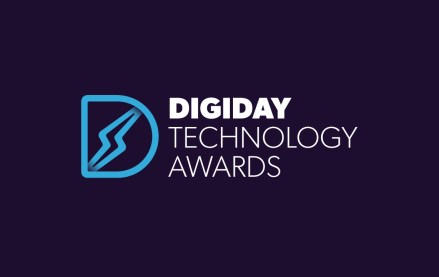 August 15, 2023 • 5 min read
Micro-personalization with AI, e-commerce technology, privacy compliance and partnerships proved the driving factors for success in this year's Digiday Technology Awards shortlist. As the judges' choices illustrate, the submissions that came in a cut above demonstrated brands' passion for balancing data privacy and highly effective personalization — adopting technologies and integrating with partners to achieve […]