Clinch, BDG Studios and The Atlantic are among 2022 Digiday Media Award winners
May 17, 2022 • 4 min read
•
•
The 2022 Digiday Media Awards featured several packed categories and the competition was fierce. This year, innovation, audience insights, growth and community were the themes most often seen throughout the entrants and the subsequent winners.
One such company making innovation their focus also won big in a crowded category — Best Ad Tech Platform. Clinch's revolutionary new SaaS platform, Flight Control, was built to solve major problems facing the advertising industry, such as the difficulty of collaborating when using tools that weren't built for advertising or working in channel-based silos. The overall goal was to simplify complex workflows associated with omnichannel DCO/personalization campaigns, thereby simplifying all campaigns. And so, Flight Control makes the process of conceiving, planning and running complex campaigns easy by unifying all activity into one platform, eliminating the industry practice of patching problems and tackling them systemically.
The next winner, BDG Studios, was also a standout in another crowded category — Best Branded Content Program, B2C — and focused their campaign around community.
Haircare brand, Aussie, partnered with BDG to promote the launch of its new Aussie Kids line with the desire to lean into bath time as a bonding moment and a prime opportunity to have important everyday conversations about self-acceptance for multicultural parents and their children.
BDG Studios generated excitement for the new haircare line throughout social media and even created an original illustrated children's book, 'BeYOUtiful Hair.' The book was distributed to kids and families nationwide, with a focus on reaching multicultural parents between the ages of 18 and 34 with children between 4 and 9 years old. The campaign not only established Aussie as a trustworthy leader in diversity and inclusion in the kids' marketplace but also helped start a conversation with parents about hair inclusivity and hair care.
One winner that touched on each theme seen throughout this year's submissions was The Atlantic for Publisher of the Year. Through The Atlantic's diverse reporting, from offering a definitive look into the unwritten rules of Black TV to exposing the secretive hedge fund gutting America's newsrooms and the crushing rise of global autocratic power, the media company's commitment to community was clear as day. And at a time when uncertainty was looming for many publications, The Atlantic remained innovative, reaching record-high circulation and growing subscriber revenue by investing in new channels to connect to its audience and expand its mission.
The Atlantic's continued commitment to extraordinary journalism is evident in the range of stories told and the new products being offered, with new podcasts and limited series drawing the attention of subscribers and earning coveted awards such as the Peabody and Pulitzer.
Explore all the winners of the 2022 Digiday Media Awards below — including a quick rundown of the campaigns and insights into why they won and what marketing teams can learn from them. Download the complete guide here.
Full DMA winner list below:
Ad Operations Team of the Year
Best Ad Tech Platform
Flight Control – Clinch's Revolutionary New SaaS Platform
Best Brand Partnership – B2B
WP Creative Group and AT&T Business – 5G Partnership
Best Brand Partnership – B2C
Google Pixel 6 x New York Times Advertising: Picture Progress
Best Branded Content Program – B2B
Best Branded Content Program – B2C
BDG Studios & Aussie Kids – "BeYOUtiful Hair"
Best Content Studio
Best Contextual Targeting Offering
Best Custom Advertising
Forbes & Webex by Cisco – Work Reimagined
Best Digital Product Innovation
First Media – So Yummy & Walmart 360º Social Commerce Campaign
Best Editorial Package
Insider Staff – Insider Inc.
Best First-Party Data Strategy
ActionIQ – global media company delivers personalized, consistent customer experience across all its brands to shift from advertising to subscription model.
Best Newsletter
Amazon Music's Hyper-Personalized Newsletter, Powered by Movable Ink
Best Podcast
More Than This: Vox Creative x Straight Talk Wireless
Best Publisher Platform
Best Story
In The Know by Yahoo – 7 Indigenous-Owned Etsy Shops That Need To Be On Your Radar
Best Subscription or Membership Product
Best Use of Audience Insights
DELVE Helps UNICEF USA Achieve 200% ROAS with Google Marketing Platform
Best Use of Social
Best Use of Video
How Ford Maximized User Attention in Their Video Ads With Sharethrough's Dynamic Captions Technology
Best Video Campaign
LEARFIELD – Samsung 'Shrines of Glory'
Best Video Distribution and Programming Strategy
Loop Media, Inc. – Digital OOH
Best Video Platform
Best Virtual Event
Apartment Therapy's Small/Cool Experience 2021
Best Virtual Event Series
Editorial Team of the Year
Journalist of the Year
Madison Hall – Insider Inc.
Media Brand of the Year
Most Engaged Community
Publisher of the Year
Publishing Executive of the Year
Rob Schneider, Chief Strategy, Content & Development Officer, Learfield
Video Team of the Year
https://digiday.com/?p=448340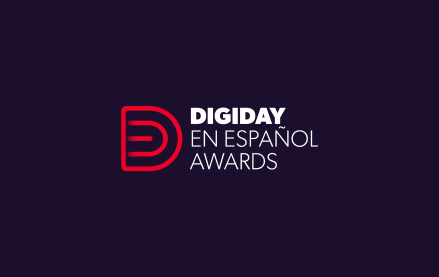 October 31, 2023 • 4 min read
Digiday is proud to announce the first edition of the Digiday en Español Awards, recognizing creative work focusing on Spanish-speaking audiences in the U.S., Latin America and Spain. Diversity, inclusion, connection, recognition and social responsibility were just some of the major themes found throughout the multicultural marketing industry's best campaigns, companies and people this year. […]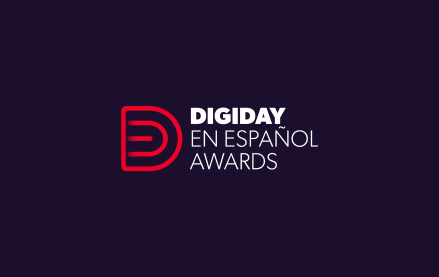 31 Octubre 2023 • 5 min read
Digiday se enorgullece en anunciar la primera edición de los Premios Digiday en Español, que reconocen el trabajo creativo centrado en el público hispanohablante de EE.UU., Latinoamérica y España. La diversidad, la inclusión, la conexión, el reconocimiento y la responsabilidad social fueron algunos de los temas principales que destacaron las mejores campañas, empresas y profesionales […]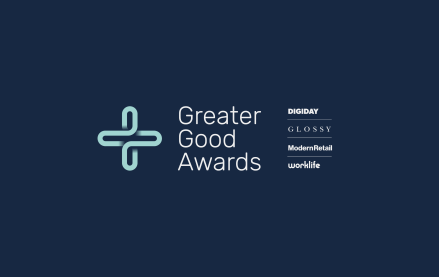 October 24, 2023 • 3 min read
The 2023 Greater Good Awards, presented by Digiday, Glossy, Modern Retail and WorkLife, showcase the work being done across industries on social causes, making an impact and working for the greater good while doing business. This year, there was an emphasis on social responsibility and sustainability initiatives. Companies are prioritizing investment in the well-being and […]