Financial Times, HP Inc. and Critical Mass lead the Digiday Worklife Awards nominees
September 24, 2019 • 3 min read
•
•
Financial Times, HP Inc., Critical Mass and more are nominees for the 2019 Digiday Worklife Awards, which recognize media and marketing's top employers and the values that make them unique.
In years past, theSkimm, Bloomberg, HubSpot, RPA and New York Media were honored for their efforts to foster a collaborative culture and work-life balance among other accomplishments.
Digital experience design agency Critical Mass, whose clients include Nissan, Sunglass Hut and Marriott, is at the front of the pack with six nominations in categories including Most Passionate Employees, Most Committed to Work-Life Balance and Employer of the Year. California based HP Inc., which aims to create technology that makes life better for everyone, everywhere, is up for Most Committed to Diversity and Inclusion and Chief HR Officer, Tracy Keogh, is up for HR Leader of the Year. Also nominated for HR Leader of the Year are Work & Co's Caitlin Lillie and Kristen Metzger of Wavemaker.
On Oct. 1 at 2:30 p.m., winners in the following categories will be announced: Most Collaborative Culture, Most Engaged Employees, Most Committed to Work-Life Balance, Best Employer for Parents, Best On-Boarding Process, HR Leader of the Year and Top Boss.
All other category winners will be announced at the Digiday Fall Awards Gala, which will take place at The Lighthouse in New York City on Nov. 14.
See the full list of finalists below.
Most Innovative Culture
The Tylt
ROKT
Acceleration Partners
Y&R PR
Financial Times
Group SJR

Most Collaborative Culture
Barbarian
Forsman & Bodenfors New York
Havas New York
The Engine is Red
Croud
NewsNow
Most Passionate Employees
Amobee
Bluecore
Barbarian
Gear Patrol
Critical Mass
Karmarama
Most Engaged Employees
Karmarama
Consumer Reports
Insticator
Work & Co
Lippe Taylor
Dotdash
Most Committed to Work-Life Balance
RPA
Critical Mass
Forsman & Bodenfors New York
Tinuiti
Tatari
Acceleration Partners
Best Employer for Parents
LoopMe
Forsman & Bodenfors New York
Hanapin Marketing
PMG
Dstillery
Vox Media
Most Dedicated to Employee Growth
January Digital
Hawthorne Direct
PubMatic
MightyHive
Metric Theory
Momentum Worldwide
Most Dedicated to Employee Wellness
Huge
Direct Agents
Rubicon Project
One Thousand Birds
Ollie
Good Apple
Most Committed to Diversity and Inclusion
Yext
HP Inc.
Merkle
Hero Digital
Forsman & Bodenfors New York
Huge
Most Committed to the Community/Social Good
Imre
Xandr
Publicis Sapient – India's Brave Pursuit of Next
Critical Mass
January Digital
productionglue
Best On-Boarding Process
Wavemaker – Wavemaker Welcome
The Envoy Group
Thrive Global
MightyHive – MightySchool

HR Leader of the Year
Tracy Keogh, Chief Human Resources Officer, HP Inc.
Caitlin Lillie, director, talent, Work & Co
Margie Mader-Clark, head of people, Gladly
Kristen Metzger, Chief Talent Officer, Wavemaker US
Michele Prota, Chief Talent Officer, Forsman & Bodenfors
Sara Anhorn, evp, talent, Critical Mass
Top Boss
Howie Kleinberg, president, GLOW
Michael Barrett, President/CEO, Rubicon Project
Mia von Sadovszky, svp, group strategic planning director, RPA
Olga Fleming, CEO, Y&R PR
Scott Allison, Global Chairman/CEO, Allison+Partners
Dianne Wilkins, CEO, Critical Mass
Employer of the Year
The Marketing Store
MightyHive
Braze
Tinuiti
Critical Mass

https://digiday.com/?p=347105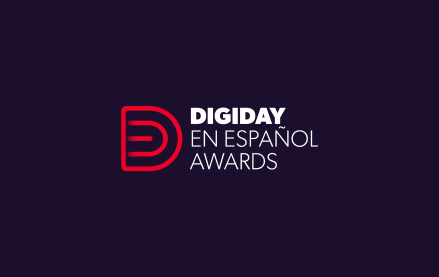 October 31, 2023 • 4 min read
Digiday is proud to announce the first edition of the Digiday en Español Awards, recognizing creative work focusing on Spanish-speaking audiences in the U.S., Latin America and Spain. Diversity, inclusion, connection, recognition and social responsibility were just some of the major themes found throughout the multicultural marketing industry's best campaigns, companies and people this year. […]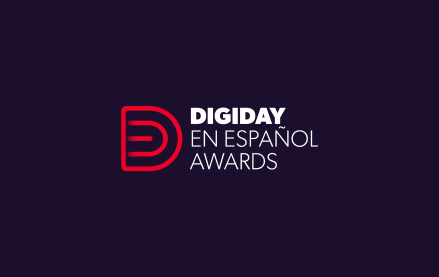 31 Octubre 2023 • 5 min read
Digiday se enorgullece en anunciar la primera edición de los Premios Digiday en Español, que reconocen el trabajo creativo centrado en el público hispanohablante de EE.UU., Latinoamérica y España. La diversidad, la inclusión, la conexión, el reconocimiento y la responsabilidad social fueron algunos de los temas principales que destacaron las mejores campañas, empresas y profesionales […]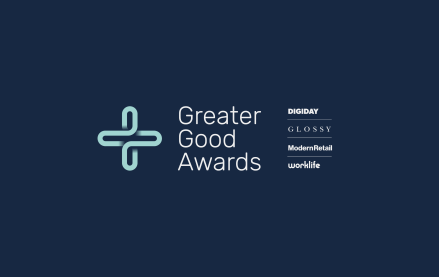 October 24, 2023 • 3 min read
The 2023 Greater Good Awards, presented by Digiday, Glossy, Modern Retail and WorkLife, showcase the work being done across industries on social causes, making an impact and working for the greater good while doing business. This year, there was an emphasis on social responsibility and sustainability initiatives. Companies are prioritizing investment in the well-being and […]