Caraa, Mashable and R/GA are named Most Innovative at the 2017 Digiday Awards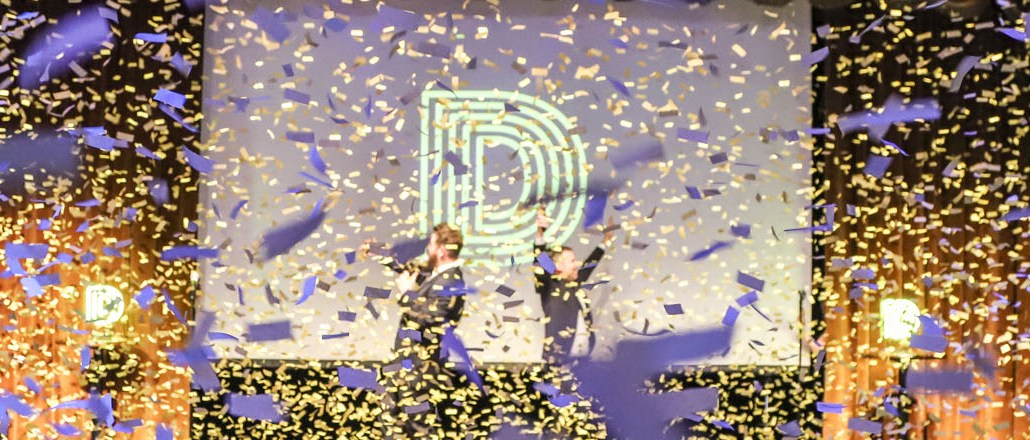 Luxury fitness brand Caraa, media company Mashable and digital agency R/GA were honored for their innovations in media and marketing tonight at the Digiday Awards gala. The Digiday Awards, Digiday's biggest awards program of the year, honor the best creative marketing and advertising being done today by brands, agencies, publishers and platforms.
This year's Most Innovative winners demonstrate the importance of charting new paths. Caraa makes bags priced around $400 that function as both gym bag and purse for the fashion-conscious, practical individual, using the same high-quality luxury materials as Chanel and Louis Vuitton. "Fashion is all about beauty and style, but not function. The modern woman is changing," said Aaron Luo, co-founder and CEO of the brand.
Mashable's pivot to video has paid off, according to the company, with the launch of vertical video format Mashable Reels, a growing Snapchat Discover presence and content partnership deals with National Geographic and Crackle resulting in a highly engaged audience for the publisher. "Mashable is nimble and flexible. We're responsive to a changing market and it helps to have an incredibly creative team," said Jessica Coen, executive editor of Mashable.
Digital agency R/GA has helped some of the world's largest brands with their innovation ventures, including Walmart, Macy's, Verizon and Bank of America. In the last 12 months, the IPG-owned agency has built separate business ventures around innovation consulting, new business incubators and architecture, allowing it to go head-to-head with competitive industries outside of the agency world.
View the full list of winners below. To learn about entering future Digiday awards programs, visit the awards website.
Most Innovative Brand
Caraa

Most Innovative Publisher
Mashable
Most Innovative Agency
R/GA
Best Creative
The Atlantic – "Question Your Answers"
Best Brand Platform
Chive Media Group – Chive TV
Best Branding B2B Campaign
All Boats Rise and Michelson Found Animals Foundation – "Found Animals Conference Campaign"
Best Branding Consumer Campaign
Ally Financial – "Lucky Penny"

Best Direct Response Campaign
Domino's – "Domino's Wedding Registry"
Best Use of Mobile
Ansible and Kia – "The Virtual Kia Showroom"
Best Product Launch
Electus, Hudsun, Mattel, ABC, Toys R Us – "The Toy Box"
Best Publishing Platform
Hyfn – Hyfn8
Best Use of Social
R/GA and Nike – #MambaDay
Best Social Good Campaign
The Martin Agency – "The World's Biggest Asshole"
Visionary Award – Sponsored by GumGum
Refinery29
Best Creative Collaboration – Sponsored by Hightail
Twitch and partners Wieden+Kennedy, Procter & Gamble, MediaMonks –"Old Spice Kraken"
People-Based Marketing Pioneer – Sponsored by LiveRamp
Target – Target Guest Access
https://digiday.com/?p=261929