Subscribe: iTunes | Google Play | Stitcher | Anchor
With publishers refocusing on direct connections with their audience, email newsletters are critical. Quartz has bet on email from its earliest days.
On this limited edition episode of the Digiday Podcast, where we invite guests to dive deep into the mechanics of making products that make money, Quartz's chief product officer and executive editor Zach Seward, gave us an in-the-weeds look at what makes a great email.
"If we just launched with a website, something would be missing and that was a daily touch point with readers. We knew our greatest overall growth was going to come from the website on the back of social media but we didn't want to neglect email," Seward said. "Most organizations' emails were a list of links [to stories] published that day or week. Our main strategy was to create a great email that you can read entirely in your inbox but you don't have to click the links. The KPI is open rates. We want you to open it, love it and then open it again the next day. We check the main active users, who open at least once a week, in a week across all our emails sent that week. Active matters. I'm sure we've been guilty of quoting how many subscribers we have whether they're living people or not. But certainly, all we care about is actually opening it. That's not possible just the website."
Seward discusses the nuts and bolts of making email work: creating a new newsletter, monetization, design, subscriber acquisition, engagement and more. Edited highlights below.
Newsletter engagement is crucial.
"We have two daily emails: Quartz Daily Brief and Quartz Obsession. The Daily Brief, for five years, has only been text. It's written and designed just like a trusted advisor tapped out this email. At the end of the email, we have a kicker and it ends with a cheesy joke and it's very obvious that a human has written that joke for you. The fascinating thing we found was that by far, that's the number one thing we get feedback on from our email. It's not because it's funny but there's a human on the other end."
A differentiated email product performs better in the advertising marketplace.
"I bet our monetization of emails is better than average. For one, we sell it as a separate box. Typically, email advertising is bought at the bottom of the barrel. We're selling emails at the same kind of CPMs that we're selling on other products. At the start, it was an add-on. But quickly, it became its own thing. Now, we have clients who just buy the Daily Brief or Obsession. The fact that it's designed and written as a separate product is related to how we're able to monetize it as a separate product. A link email would be less likely to be credible in the marketplace as some separate product you own."
The design constraints can sometimes be beyond control.
"It's impossible to do complex designs well across a ton of email clients. We regularly put an emoji in our subject lines and it's a nightmare. It would be great if everyone used a single email client. At this point, we support any browser with more than one percent usage and the same calculation for email clients. There have to be at least a dozen users. It became a particular challenge when we got around to building Quartz Obsession. Most of the major email clients now support web-like behavior. So we used complex designs and interactivity. We have whimsical poll questions and you can pick your answer in the email, it makes a call to our server, which responds with the results and updates the display right there. Dynamic emails have been used in e-commerce and we thought the support for it from Gmail was a game changer. People like it and it keeps them coming back."
Emails can't be scaled.
"A consequence of our email strategy, which is a bespoke product written for this experience by humans, is that you can't verticalize it and do 20 of them. There's a trade-off. We've done some vertical emails and some are successful. Quartzy and Quartz Africa Weekly are a great example. It's been difficult to replicate the kind of strong engagement 20 times over. We've not seen value in having 20 emails with a few thousand subscribers each. We didn't see it as something that would work and scale well."
Engagement is better than re-engagement.
"It's so hard to re-engage. I hesitate to say it's a lost cause but getting you engaged when you initially sign up is the more effective strategy. The Taboola problem is that you don't get a negative signal. In any product you're choosing to put in front of the reader, there is a serious lack of the negative signal to truly make a judgment on how much is too much?"
https://digiday.com/?p=316564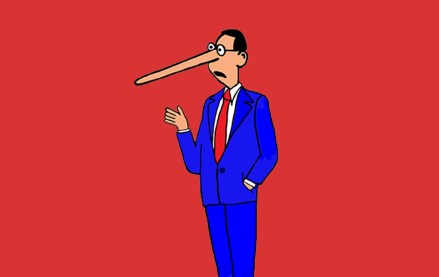 October 3, 2023 • 7 min read
•
•
A new definition for MFAs is available but the vague nature of the guidelines is leading to a lack of standards that might prevent adoption.
October 2, 2023 • 1 min read
•
•
The publishers who attended DPS were focused on the potential upsides of applying the technology to their operations while guarding against the downsides.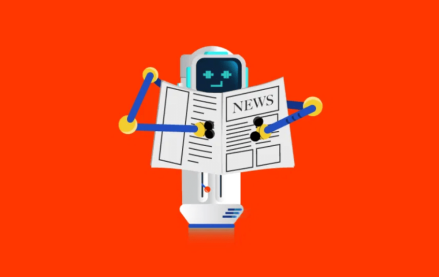 October 2, 2023 • 4 min read
•
•
Now that ChatGPT users can surf the internet for information, some publishers are reconsidering the weight of the issue.