Newly christened Yahoo CEO Scott Thompson has identified exploiting the company's vast trove of data as a top priority. One way the company seems poised to make that happen quickly — that is, if Mitt, Newt and Barack cooperate — is through political advertising.
Through a new pact with the political data/ad company CampaignGrid, Yahoo claims it can target 100 million registered voters, zeroing in on very specific users based on their party affiliation, voting history and even voting frequency, as well as where they live and how old they are. This is exactly the kind of data political campaigns have been built on for decades.
There's a certain irony in Yahoo, which has one of the Web's largest stores of online behavioral data, choosing to ink a deal to get what's awfully similar to direct mail data. That's because CampaignGrid has information on 187 million real-person registered voters from all 50 states. This is the sort of information campaigns are used to using in their vote-swaying operations, not the sort of segmentation commonly done with online information, which is anonymous.
Using a third-party data matching firm, Yahoo was able to mix that database with its own registered user data base of 150 million unique users, remove any personally identifying data like names and addresses, and potentially create a targeting treasure trove for political strategists.
"These are really substantial populations," said Bryan Schroeder, Yahoo's senior director of ad product marketing and solutions. "We can deliver scale, and sub-segment groups and still come up with fairly healthy populations."
For example, besides targeting Republican voters in specific Congressional districts in a state like Florida, Yahoo says it can use the CampaignGrid data to target like-minded groups like environmentalists or budget conscious moms.
"You might for example see different messaging for independents who don't vote as frequently," said Schroeder.
Initially, Yahoo's plan is to use this data for display ads, but video is increasingly becoming a focus of political advertisers. Yahoo could potentially target voting block within its popular Web series, such as Who New?
This level of sophisticated targeting, of course, is all dependent on the candidates spending money online in real numbers. Despite all of the hype in 2008 surrounding President Barack Obama's digital fundraising prowess, the Web was far from a core media outlet for most candidates back then. And it's still playing catchup today, as GOP hopeful like Newt Gingrich pour millions into TV and radio.
CampaignGrid Jeff Dittus CEO believes change is coming to Washington (no pun intended). Besides working with partners like Yahoo, CampaignGrid buys ad inventory on various exchanges for numerous candidates on all levels of government, so the company has a pretty good insight into where political media dollars are flowing.
According to Dittus, in 2008 when the company was founded, CampaignGrid worked on about 30 campaigns, which on average spent just one percent of their media budgets on digital. By 2010 those numbers had climbed to 200 campaigns spending about three percent online. This year CampaignGrid's expected rosters of 500 clients, including at least one GOP candidate, should spend between five and 10 percent of their budgets in digital media.
When it comes to embracing the Web, "The President is leading the pack," said Dittus. "The super PACs and presidential candidates are the biggest buyers right now. Congress, it's a bit too early. But our January business is 80 fold versus 2010. It's really a malpractice that some candidates are not advertising online more."
When and if the presidential candidates start getting more serious about the Web, Yahoo is ready. The portal is working with CampaignGrid's to building a voter model for swing states, even using some of its content to identify people who haven't quite made up their minds.
The two partners are also turning to data to prove online political ads work for persuasion and get out the vote efforts, since many politicians still don't believe that is where the medium's strength lies.
"That's absolutely spot on," said Schroeder, when asked about politicians attitutdes toward the Web. His team wants to establish standards for what works and what doesn't– so it's including lots of brand surveys in its ad packages.
"We're trying to change perceptions and change behavior," he said. "Given that most of the political dollars flow to TV, politicians have standard ways of understanding the impact of a certain GRP level. We're looking to replicate that sort of thinking [to digital[."
https://digiday.com/?p=5410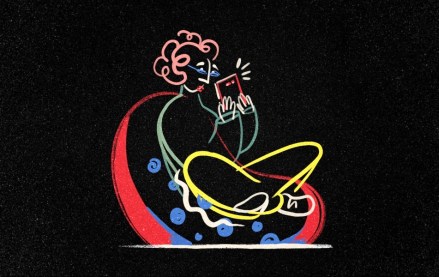 September 28, 2023 • 3 min read
•
•
The Financial Times has launched another lower-priced, subscription-based mobile app product a year after the debut of FT Edit to reach international readers.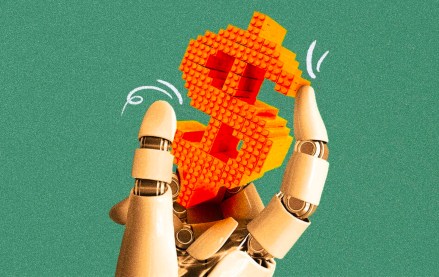 •
Publishers are starting to apply AI to their sales operations.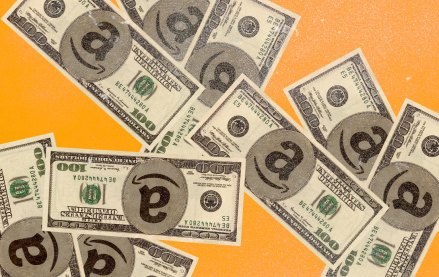 September 27, 2023 • 6 min read
•
•
The agency accused the e-commerce giant of conducting a range of anticompetitive behaviors that hurt both shoppers and sellers.