For all the talk of digital upfronts, it's clear that the Web is far behind TV when it comes to the attention of brands. Attendees at the Digiday Video Upfronts sounded off on why.
Ron Bloom, CEO of Mevio
The Internet is the best marketing vehicle and it needs to be used for promoting video. Don't be ashamed to market and drive it from a programming standpoint to a marketing standpoint. And remember, big box advertisers care about something more than targeting. Phrases like "targeting," "content is king" and "organic" is the death of our industry. Those add up to under one million uniques: A basic audience that would never scale. If we spent more time collaborating without television being our genesis, we could get more television dollars.
Heidi Browning, svp of strategic solutions at Pandora
The whole concept of content everywhere is really coming to fruition, with 70 percent of listening happening on mobile devices for Pandora and this is an incredible opportunity for advertisers. Our fastest growing platform is mobile, Android specifically. When looking at how and when people consume, in the day and evening it's mobile listening and in the late evening and weekends, it moves to the tablet. First-screen definitions are changing. We only serve visual or display ads upon engagement. People can skip after the first 15 seconds of the ad, and we have a 95 percent completion rate.
Alexis Josephs, vp of sales an strategy partnerships at Vevo
Pre-roll is here to stay as long as advertisers are willing to buy it. Mobile is adopting video pre-roll because it makes the content easily transferable from TV.
Pravin Chandiramani, vp of business development at Simulmedia
Coming from online I think the pace of movement for TV was surprising. It doesn't move as fast as things move online. Having started my career in online, I got used to this pace of change and in TV you realize that things move slower because there is a lot to perfect. It doesn't look like video budget will be coming from TV, not even in the next 5-7 years. The quality of online video is no where near TV's. Go to YouTube and it will prove my point. Arguably, you can start with the supposition that online does give you that scale, but it is nothing compared to TV. In TV today, we are seeing that TV does have a fragmentation issues, but re-aggregating the audiences solves that. TV is mass reach. Advertisers come to TV to get mass reach. 
Melinda McLaughlin, chief marketing officer of Tremer Video
The digital industry has not done itself a service. Creating this new lingo and standards makes it hard for people to get it. Go back to the basics. Brands want to reach consumers. We jump too far into the tactics and lingo. Brands love TV ads. They love site, sound and motion to power their stories. Money is going to move to where its effective. Some money will come from TV, but its going to come and we don't really focus on where its going to come from. Having said that, I think it will come from static media. But we don't actually care where it comes from.
Toby Gabriner, president of Adap.TV
We have seen a 23 percent increase in ad spend in 2012. And an 11 percent average increase in CPM from 2011. Publishers are surely happy, with a 14 percent increase in average fill-rate from 2011. Online video continues to build momentum. But the real story is the fusion of TV and video. That is what the data told us this year. Most buy-side respondents (49 percent) said that video and TV should be aligned.  Furthermore, 48 percent are currently planning TV/video together. And, 56 percent of buyers view online video as a direct complement to TV.
Ryan Vance, head of programming and production at Revision3
You can have amazing content online but if no one is watching then you are a starving artist. Creating a social strategy around video distribution is smart, to get that virality. If a trusted person recommends a video, I'll be more likely to watch it. 
Ran Harnevo, SVP of video at AOL
The next step for content creators is acting like the entertainment networks…We were promised that democratization would solve everything [in Web video]. What the Web needs right now is programming. We need a new layer of programming to bridge gap between all the unfamiliar stuff. So, programming with technology to create safe. environments.
Kathryn Friedrich, head of video strategy, Americas, at YouTube
Fifty percent of videos watched are more than six months old.
Ian Schafer, CEO of Deep Focus
The value exchange [for pre-roll] is you get free TV in exchange for this ad. Now we pay a lot of money for free TV. The pre-roll works in a lean-back environment. It's a different environment. We want to be able to skip, like we do with DVR. That is just the nature of the beast. It is interruptive. 
Beth Doyle, innovations director at Vivaki
Nothing is stronger than the site, sound and motion of a video ad. People don't hate ads, they hate irrelevant interruptions.
https://digiday.com/?p=10884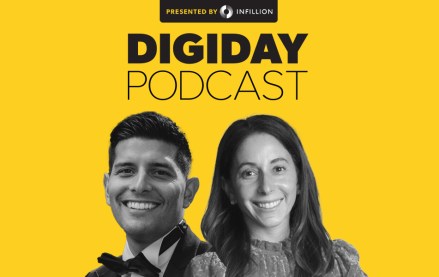 September 26, 2023 • 3 min read
In a live recording during the Digiday Publishing Summit, the news executives called for more nuanced conversations with advertisers around their brand safety concerns.
September 26, 2023 • 4 min read
After investing in one generative AI startup and suing another, the company will let customers create images on its website and an API.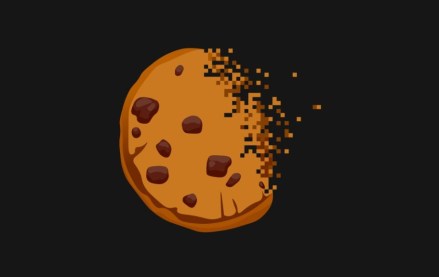 September 25, 2023 • 1 min read
During the Digiday Publishing Summit, execs from companies including Condé Nast, Dotdash Meredith and Thomson Reuters assessed the industry's readiness.