Will the duopoly face government intervention?
April 3, 2017 • 3 min read
• By
Digiday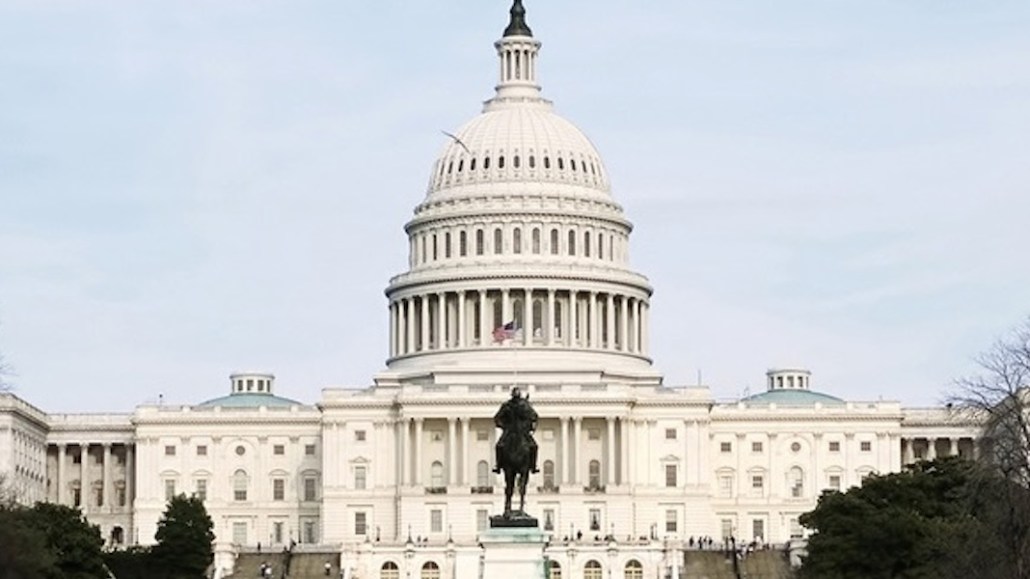 In response to spiraling violence in parts of Chicago, President Trump vowed to "send in the feds." Some in media wonder if the industry might need the same.
Most expect an extremely business-friendly administration. (Take a look at the stock market.) But two of the biggest companies that have a lot to lose in D.C. are Facebook and Google. Because they're so woven into the daily fabric of American life, they have gobs of personal data on users, which helps explain why they dominate the online advertising market. Together, they brought in about 70 percent of U.S. digital advertising revenue in the third quarter of 2016, according to an estimate by Digital Content Next, the trade association for premium digital publishers. And their executives are not exactly known as the most friendly to Trump.
To some, that dominance is a duopoly that could and should warrant government intervention. But will it actually happen?
If it happens, any regulation would most likely come from the Federal Trade Commission and the Department of Justice's Antitrust Division. The FTC has an opportunity to shine a light on practices that are not in the best interest of the general economy, says Chris Pedigo, svp of government affairs for DCN.
But the question is whether the government would be warranted in pushing back on the extremely successful businesses practices of two large American companies and job-creators. (Facebook and Google declined to comment for this story.)
Daniel Castro, vp of the Information Technology and Innovation Foundation, which supports "lightly regulated competition" on the issue of broadband and is funded by corporations and foundations, argued that the online advertising market is competitive enough. Also, traditional antitrust rules do not necessarily make sense when applied to platforms like Facebook that are more valuable to users when they're big, due to the network effect.
Castro says there isn't much appetite these days for more regulation, and that the government is unlikely to intervene unless there's a catalyst, such as an acquisition.
And if it does, it probably won't happen immediately. No legislation is being pushed right now, says Chris Calabrese, vp of policy for the Center for Democracy & Technology, a nonprofit organization that advocates for user privacy. "It's hard to say that we'll see major changes when we haven't even seen bills introduced."
Time is on the duopoly's side given the many other preoccupations of the new administration.
Antitrust is typically not the highest priority of a new administration, and past presidents haven't completed their antitrust selections until several months into their presidency, antitrust lawyer Maria Raptis wrote in a recent brief for the law firm Skadden.
In the meantime, Google and Facebook have been doing what companies do in D.C.: making nice to legislators who may, at some point, have a hand in their fate. In late January, The New York Times reported that Google "is scrambling to forge ties with Mr. Trump's new administration and to strengthen its relationship with a Republican-dominated Congress."
Asked about Google's activities, Pedigo says, "that's what monopolists do. They spread money around at think tanks and trade associations and other organizations and also employ direct lobbyists and fundraisers to maintain their position."