The digital media business has been built, in large part, on the twin pillars of banners and pre-rolls. But after billions have been spent on these ad formats, it's finally dawning on advertisers and publishers alike: They don't work. Almost no one clicks on online ads, and click rates are only getting worse.
The new titans of the ad industry — Facebook, Twitter, YouTube, StumbleUpon, WordPress — have rebelled against the status quo. Instead of awkwardly placing banners and buttons in foreign spots around content, these new digital platforms have embraced digital advertising in a way that's native to their sites, consistent with their user experiences and ultimately valuable for their users.
High-profile examples of native monetization include Promoted Tweets on Twitter, Sponsored Stories on Facebook, Paid Discovery on StumbleUpon, Promoted Posts on Buzzfeed and Promoted Videos on WordPress. But thousands of other publishers are also embracing this new form of inventory, setting aside areas of their site where brand content appears as an organic, native experience, instead of being sidelined into an "ad spot" that viewers will just ignore.
Native advertising lets brands experiment with creating entertaining content – longer-form videos, Web films, photo streams, interactive games – instead of being limited to the confines of banners or 15-second pre-roll ads. For advertisers looking to drive engagement and sharing for their brand content, banners, boxes and pre-rolls are irrelevant mediums. Instead, brands want to integrate their creative content directly into publisher sites.
Native monetization also works for publishers, because for the first time in digital ad history, a publisher's revenue model (native monetization) is now aligned with the user experience. Instead of alienating viewers with ads they don't want to see – and interrupting the content experience they came to the site to experience – now publishers can integrate sponsored content seamlessly throughout their sites. This alignment of revenue generation with a site's core editorial vision is the first scalable, sustainable revenue model for publishers in decades.
Take Twitter. Its product's purpose is to help people "find out what's happening, right now, with the people and organizations they care about." Twitter's revenue model revolves around enabling people and organizations to promote links, articles, videos, and photos to users who care via Promoted Tweets.
Or StumbleUpon. The product's purpose is to help people "explore new and interesting things from every corner of the Web." Its revenue model is to enable brands and publishers to showcase their interesting content to users on StumbleUpon via Paid Discovery.
WordPress, the largest self-hosted blogging tool in the world that is being used on millions of sites, made a major commitment to native monetization with its WordAds program with Federated Media and its partnership with Sharethrough to power native Promoted Videos across its network.
Tumblr CEO David Karp says, "You've already seen the Tumblr native ad format; it's a Tumblr post." Tumblr powers over 50 million blogs and is also on the verge of rolling out a native monetization platform.
As new publishers roll out future monetization strategies, those models will take on the same characteristics: choice-based ad content that's promoted natively as part of the user experience.
Imagine if Pinterest rolled out a non-native monetization model: "Introducing: awkward squares in the corner of every page! Pre-rolls that interrupt before every video!" Users would revolt.
Why did it take so long, and why now? Three years ago there was no Twitter (i.e., no real-time ubiquitous sharing). Six years ago there was no Facebook (i.e., no worldwide digital social network). Seven years ago there was no YouTube (i.e., no video).
Video, social graphs, and sharing have finally become ubiquitous, enabling a revolution in brand content marketing. Since brands take a few yearly planning cycles to fundamentally adapt their marketing strategies, it's not a surprise that 2011 was the watershed year for brand content ("Old Spice" viral video: case in point).
Native monetization aligns the goals of digital advertisers with publishers like never before. Banners, buttons and pre-rolls had their time, but there's change in the air as digital advertising grows up: Native is the undeniable future of monetization.
Dan Greenberg is CEO of Sharethrough, a video advertising and distribution platform.
https://digiday.com/?p=12008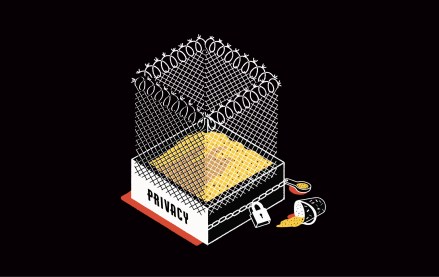 December 4, 2023 • 4 min read
FLEDGE stands for 'First Locally-Executed Decision over Groups Experiment' and makes ad auction decisions in the browser, rather than at ad server level.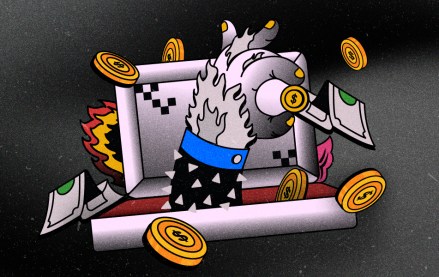 December 4, 2023 • 7 min read
A look at the genesis of ad tech, from the first online display ad in 1994 to the dotcom crash.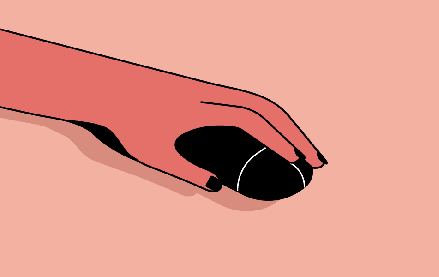 December 1, 2023 • 3 min read
People claim that the role of chief diversity officer is vanishing. However, AI is booming, and the CDO can help ensure responsible AI.