In the competition for digital video dominance, the Whistle Sports Network racked up a few touchdowns before its competitors even made it to the field.
While new multichannel networks emerge on a regular basis, Whistle Sports remains largely unchallenged by other digital video startups. The sports world is still dominated by mainstream media outlets, such as ESPN, FOX and NBC, but Whistle Sports aims to build a sizable millennial audience on the back of shareable content like trick shots, behind-the-scenes athlete interviews and how-to videos. You'll even see segments on Frisbee. "SportsCenter," it is not.
"This young millennial generation is just very different in its consumption of media," said John West, founder and CEO of Whistle Sports. "They don't want to be broadcast to, lean back and watch the game for three hours. We can engage them in different ways."
Since its November 2009 inception, Whistle Sports has quietly built up an array of professional sports league partnerships, top-tier investors and sports-video creators. Now a year after the official launch of the network, Whistle Sports has secured a sizable audience on YouTube, with 13.5 million subscribers across its 250 partner channels, according to the company. The company attracted over 2 million unique viewers to its YouTube videos in December on U.S. desktops alone, according to analytics firm comScore. Whistle also has its partners upload video directly to Facebook, Vine, Instagram and other social platforms.
"Sports is a nascent category on YouTube," said West. "There are 1.7 million sports channels on YouTube. Of the billion unique [visitors] on YouTube, we think there are 200 million watching sports content. So we have a lot of room to grow."
Whistle Sports has a broad range of content. It largely avoids game highlights, despite rights deals with the National Football League, Major League Baseball, Major League Soccer and other pro sports leagues. The NFL, MLB and Nascar actually hold equity stakes in the company alongside pro athletes Derek Jeter and Peyton Manning.
"We can help the pro leagues represent their sport in different ways that we think is very appealing to the young audience," said West. "They want to know how athletes got started, what their training regimen is and so on."
One prominent Whistle partner is Jeremy Lin, star basketball player for the Los Angeles Lakers, who has 423,000 YouTube subscribers. Lin, who created his YouTube channel primarily to connect with fans, creates comedic videos, training content and behind-the-scenes lifestyle videos. As one of the first pro athletes to create content for Whistle Sports, Lin received an undisclosed equity stake to produce videos for the network.
West knows niche sports can also develop large, passionate audiences online. Less mainstream sports such as ultimate Frisbee, lacrosse and slacklining also feature heavily in Whistle Sports' content lineup. Brodie Smith, a pro ultimate player, has nearly a million subscribers on his YouTube channel, which features trick shots, how-to content and game highlights. Smith's YouTube videos rack up nearly 3.4 million monthly views for Whistle Sports, according to YouTube analytics platform OpenSlate.
Whistle Sports touts its young male audience to brands such as LG, Sony, Subaru and Gillette, which have all worked with the network on custom brand campaigns. Dude Perfect, a group of five trick shot wizards, serves as the vehicle for the bulk of those brand campaigns due to its popularity: The group has over 4.1 million YouTube subscribers and 10.6 million Facebook likes. Its videos attract nearly 39 million YouTube views each month, according to OpenSlate. To promote the launch of a new Gillette razor, the Dude Perfect crew performed trick shots at New England's Gillette Stadium.
The bet is that brand interest will only intensify as Whistle Sports grows its following. After closing a $28 million round of venture capital financing last month, the company plans to double its staff from 45 to 90 over the next six months and focus more on international markets. The company recently opened an office in London and has ambitions to move into Latin America next. It also intends to expand its distribution channels as well, bringing Whistle Sports apps to Roku, Apple TV and Xbox One (it already has an Xbox 360 app).
"There are few subjects people get more passionate about than sports," said Peter Csathy, CEO of media advisory firm Manatt Digital Media, which counts Whistle as a client. "And sports are international, so the opportunity here is vast."
https://digiday.com/?p=105249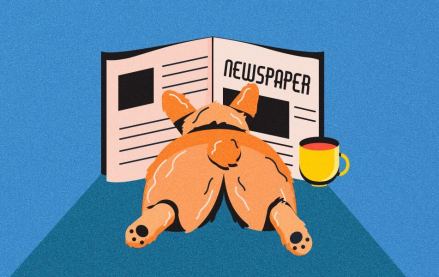 November 30, 2023 • 4 min read
Digiday+ Research found that publishers' programmatic ad revenue didn't quite live up to expectations this year, but they still see it as a growth area.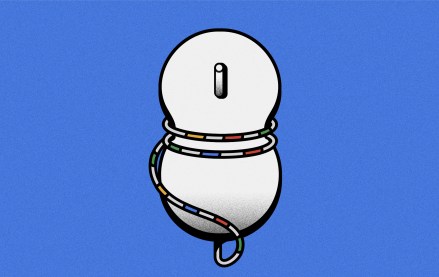 November 30, 2023 • 13 min read
For a couple of publishers, referrals from Google are down upwards of 60%.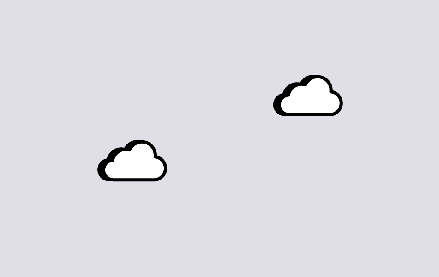 November 29, 2023 • 6 min read
Reducing carbon emissions from the digital ad ecosystem is an important priority, but various players are skeptical that much can — and is — being done to practice sustainability.