John Battelle is a publishing veteran who for the past eight years has built Federated Media on the foundation of "conversational marketing."
These days, that's more often called native advertising. FM is in the midst of a shift from focusing mostly on brand content programs to marrying that with advertising technology. The idea, as Battelle laid out in a blog post this week, is for a brand to be able to target individuals across the Web with pieces of brand content. If you watched an American Express small-business tutorial video, you'd get shown the next in that series.
Batelle spoke to Digiday about the challenge of doing native advertising at scale, why he thinks ad tech is more important than many people realize, and his prediction that Twitter will end up being a more important company than Facebook in 10 years time.
Native advertising/content marketing and ad tech occupy very different ends of the industry right now. Why will that change?
Whenever brands spend a lot of money creating great content, they want people to see it more than once and they want people to see in different contexts. When it comes to native advertising, you have a very limited ability to do that. There's often a series of content related to the same topic. As a brand, it would be great to remind people we have more of this type of content. That's why marrying the efficiency and scale of the exchange with the high-quality content creation makes sense.
In your announcement, you imply that native programs like BuzzFeed's can't scale. Can't they just start a network and pump out the content on other sites?
It probably will end up scaling through much the same methods we're talking about now. You see BuzzFeed programs that scale through a network. That's still limited, and it's not programmatic. You don't have ability to identify an individual on a browser-based level. It's having that retargeted element that's important.
Publishing seems like a hustle nowadays, from listicles to slideshows, etc. Is the pageview economy going anywhere?
It's not going to go away quickly. There's always a value to a pageview. More pageviews equal more value. But we've gotten to the point where that's almost the only driver of value. We'll get to a better place as audiences are understood better and the messaging can be more valuable. We won't need as much inventory to get that done.
FM is now 8. In hindsight, what would you do differently?
We would have made a commitment to integrate a tech stack into the business earlier than we did.
Facebook seems to be running mostly regular direct-response ads. Has it dropped the ball in actually making social advertising a big deal?
A lot of Facebook's momentum is retargeting. But it and other major platforms are massive learning machines. It's going to get better at matching an understanding of the customer intent with all the data available. A lot of the advertising now is neutral to irritating. It will get better.
You have the data bug. What's the big story people are missing underneath the sea of acronyms of ad tech firms?
We're describing ourselves as data and turning it into a liquid marketplace that will lead to all manner of new interactions. It's not just going to be advertising, marketing and media. The industry is creating the infrastructure to make that happen.
You've always occupied a space between Silicon Valley and Madison Avenue. What's the biggest misunderstanding of Madison Avenue among tech people?
It's an understanding of human narrative and creativity as a driver, which is the fundamental of the true north of the advertising and marketing business. The Valley has been driven by the narrative of insights through big data.
Which company is more important in 10 years: Facebook or Twitter?
My gut tells me it's neither, but it's the descendant of the two. But between the two, I'd say Twitter.
If you were to guess, what's the biggest change Jeff Bezos will make to The Washington Post?
Cultural. He will create a culture of innovation. That's going to be significant.
Do physical newspapers exist in 20 years?
Yes, but as a very expensive luxury.
https://digiday.com/?p=45626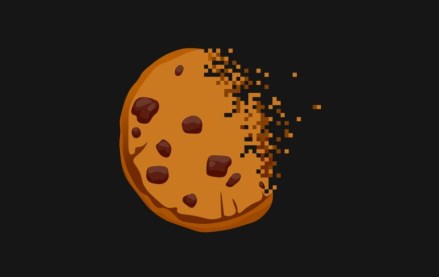 September 21, 2023 • 9 min read
Publishers who attended the Digiday Publishing Summit opened up about their top challenges, concerns and curiosities during closed-door, anonymous town hall meetings.
September 21, 2023 • 3 min read
WBD is seeing ad revenue growth from its YouTube channels and engagement on Threads surpass performance on X.
September 21, 2023 • 4 min read
Powering all of Amazon's hardware is an updated large language model, that could help connected devices actually be smarter.