Say Media has gone through many lives. The company began as an early maker of widgets for MySpace. It then morphed into a video ad network, and it is now trying to become a new model of media company with a raft of properties like XOJane, Remodelista and ReadWriteWeb. The company marked an important milestone this week by bringing in former Time worldwide publisher Kim Kelleher as president, replacing longtime Say Media exec Troy Young. Matt Sanchez, Say Media's CEO, spoke to Digiday about why it's important for Say to have media DNA and savvy to complement its Silicon Valley roots.
Why is Kelleher a big hire?
Really senior sales and marketing leadership that understands how the media world works in New York is very important to us at this stage. We're getting to a point where in the size of our relationships with brands as partners, there's a lot of expertise that Kim can bring to the company that is much needed in the next phase. She's a great fit with the company and has all that experience and the relationships to help us grow up as media company.
What's it like going from a tech company to a media company?
It's been a fascinating process. There's obviously a lot of learning that we're doing. Two years ago we'd never managed content. That had never been part of the business. Bringing in SixApart helped, but as a management team, we still had a lot to learn. It's been getting in and understanding what's happening and where things needed to go. One of the things that's obvious is there's a lot of wheels we don't need to reinvent. There's a lot of new in how people are touching media. But there's still a lot of things that are very true with what it means to build consumer brands and build creative people platforms to create great content that's always been true. At every phase, you're trying to bring in DNA that has that perspective. For us we've long said that this company and consumer media on the Net will have to live at the intersection of Silicon Valley and Madison Avenue. That meant we needed a stronger presence and media DNA in New York as part of the leadership team.
What mistakes can Silicon Valley make with regards to Madison Avenue?
The thing the Valley has missed is the complexity of relationships. Most are focused on responding to media planning at a pretty basic level when the money's been allocated into various buckets and the media agency is executing on a plan. A lot of companies are selling into that space or trying to make it efficient. But there's a huge amount of action happening at a strategic level with clients and senior people at agencies. Those are often aligning brands with with content. It's a different type of conversation. It's one we've been deliberately work toward. That's one of the things Internet companies are missing with all the attention on DSPs and trading platforms that are the transactional side.
Is it different running a media company?
For us, there's two sides to the technology platform that end up being important. VideoEgg and AdFrames were about making sense of a fragmented Web that can create great advertising experiences. Say was recognizing we had to stand for something and be connected to culture and really understand our consumers to connect them with brands in an interesting way. Now, it's about managing a portfolio of consumer properties. You're playing with, can you change the cost of creating high-quality media and the connection a writer has with the audience in a way that lines up with how people are connecting to media. The substance of that, the soul of those publications, still has to sign for something, a magic or strong point of view. We can't lose that art in a scalable tech platform.
What's challenging?
Because of choice and fragmentation, everything is small. We have to talk about what's amazing about the connection of Remodolista and Jane's readers and that property. What you're seeing is a depth of engagement with that kind of content that outstrips homogenized mainstream media. The challenge of building a trusted brand is, can we really bring that home, demonstrate how amazing that connection is. That's ultimately what brands are going to have to partner with. That's where media goes.
https://digiday.com/?p=17012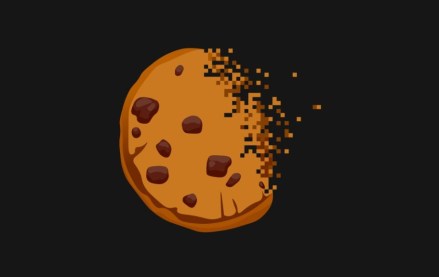 September 25, 2023 • 1 min read
During the Digiday Publishing Summit, execs from companies including Condé Nast, Dotdash Meredith and Thomson Reuters assessed the industry's readiness.
September 25, 2023 • 5 min read
Publishing executives shared their honest and unfettered opinions on the rise of generative artificial intelligence technology and its impact on traffic, IP protections, content production and jobs at the Digiday Publishing Summit last week.
September 25, 2023 • 5 min read
Here is A sampling of other AI-related news from last week.