Publishers and brands struggling with the performance of their native ads could take a few lessons from Upworthy.
After two years of building its traffic numbers, the mission-driven viral publisher is bringing that same level of performance to its branded content. Not only has its 4-month-old native ad business already attracted big brands like Unilever, Skype and CoverGirl, but Upworthy says that many of the brands' native ads have outperformed its regular posts. Content from brands typically gets three times the shares and 3.5 times the pageviews, the site says. The numbers are similarly impressive on the engagement side, where branded posts get 2.9 times the attention time as regular editorial content.
"Our audience is seeing our stuff and being truly moved," said James Marcus, Upworthy's chief revenue officer. "They're getting angry, they're crying, they're happy, they're inspired. That's the platform that we're bringing to the ad community."
Upworthy obviously has a horse in this race. It hopes that trumpeting the performance of its native ads will encourage advertisers to buy into its platform. Just as BuzzFeed has become the go-to platform for shareable branded content, Upworthy aims to be the ideal site for brands and non-profit organizations looking to associate themselves with serious issues.
Native advertising is still a nascent category. It is difficult to independently verify Upworthy's claims, although an unscientific sample of recent sponsor posts shows how well the content performs. A recent CoverGirl-sponsored post got 73,000 shares on Facebook, for example, while this Unilever-sponsored post got nearly 100,000 Facebook shares, according to data from content analytics company Nudge.
Upworthy's native ad performance puts it in a unique position among publishers. Despite all the resources publishers are pouring into native advertising these days, most still struggle to show that their branded content gets any real traction. Writing branded content is easy compared to getting people to actually read it, the thinking goes. And the data backs that up: Only a third of people who click a native ad engage with it for more than 15 seconds, according to Chartbeat. Those numbers are closer to two-thirds for readers of regular editorial content.
Ben Young, CEO of Nudge, said that while Upworthy's native ad performance is unusually high, it's a reasonable expectation that native ads would perform better than editorial content on average. "If you're publishing a hundred articles a day and one is a native ad that you've been working on for two weeks, you would hope that, on average, that ad would perform better than the other pieces," he said. "Based on the input, native ads should have a greater output."
So what goes into an Upworthy native ad? Marcus said Upworthy's strategy is to start by figuring out which parts of a brand's mission will work best on the Upworthy platform. Unilever, for example, sponsored a series on " kids inspiring positive changes in the world," which promoted  its "Project Sunlight" initiative. Skype tapped Upworthy to promote an original video about a Ugandan technology school.
Once Upworthy finds an approach that works, the next step is to apply its distinct editorial style to the brand's message. Upworthy's branded posts get the same headline treatment as its regular content ("What Does The Future Look Like? I'd Be Pretty Darn Excited If We Can Make It Look Like This") and, like the site's regular posts, get extensively A/B tested after they're published. Similar to publishers like Mental Floss and Say Media, Upworthy also uses its regular editorial staff, not a separate "content studio," to put together the branded content.
But not every brand is a good fit for Upworthy, which only advertises with brands that meet its social good standards. The site is particularly turned off by brands that "greenwash" their misdeeds with a thin veneer of positive marketing. And while that may limit the overall pool of advertisers Upworthy can work with, the company says its OK with that. "Sometimes the overlap between the brand and our approach just doesn't exist," Marcus said.
https://digiday.com/?p=80405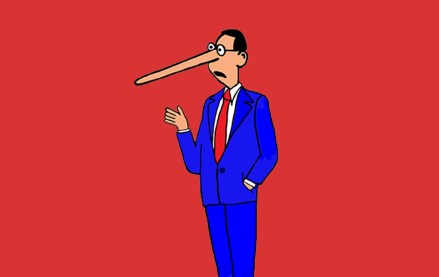 October 3, 2023 • 7 min read
•
•
A new definition for MFAs is available but the vague nature of the guidelines is leading to a lack of standards that might prevent adoption.
October 2, 2023 • 1 min read
•
•
The publishers who attended DPS were focused on the potential upsides of applying the technology to their operations while guarding against the downsides.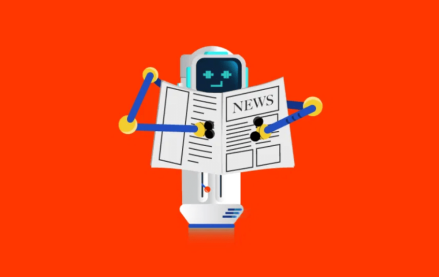 October 2, 2023 • 4 min read
•
•
Now that ChatGPT users can surf the internet for information, some publishers are reconsidering the weight of the issue.