Frustrated publishers to Twitter: Give us our share counts back
November 25, 2015 • 4 min read
It seems like Twitter and other social platforms are always making changes to their platforms, so Slate executives were caught by surprise when the Twitter share counts they use to monitor stories' social importance disappeared from their site last Friday. "I guess we got caught with our pants down," admitted Slate's vice chairman Dan Check.
Twitter is getting rid of the share counts in its sharing buttons, affecting publishers including The Huffington Post and Entertainment Weekly in addition to Slate that used to show that count on its article pages.
Twitter revealed the change in a blog post Oct. 6 and since then, the numbers have been disappearing from its social share buttons that often sit atop a story alongside ones from Facebook, Google+, LinkedIn and other sharing platforms. The move affects total share counts, even if they're not broken down by share button, leading to grousing from publishers, who say the data was important not only as an internal guidepost of what content is performing well but as a way to promote content with readers by showcasing its popularity.
"We want that count back," said Check. "It's meaningful to us. Having share counts along comment counts is a strong way to underline that there's a conversation around what we're written. We want to signal to readers that that conversation is happening."
Twitter chalked up the move to technical reasons, saying it decided to discontinue the feature to speed up improvements in its technology and that the API that publishers were using to pull in the article shares count was an unofficial hack, anyway. Although conveniently, Twitter provides the data for a fee from its data service Gnip.
Until now, this data was available for free. Data analytics company SimpleReach will still be able to provide the data to its publisher clients because of its relationship with Twitter, CEO Edward Kim said. For others, Twitter is is steering publishers to Gnip.
But there are complaints flying around Twitter forums and blogs that Gnip is costly and isn't as comprehensive as before. (The prices are customized by client and it depends on the amount of data provided, but there are estimates ranging from $300 all the way up to $50,000 a month.) The outrage has even spawned a hashtag, #SaveOurShareCounts.
15 Social media influencers speculate as #Twitter cancels share counts #SaveOurShareCounts https://t.co/K4FbtF5M2p via @donsturgill

— Barry Feldman (@FeldmanCreative) November 20, 2015
For smaller publishers, Gnip is cost-prohibitive, said Patrick Costello, founder of Naytev, a company that helps brands and publishers improve their reach on social platforms. "A number of top publishers have been very frustrated by this change," he said. "It's not something that they take lightly."
Nieman Lab recently ran a quick experiment to see how many recent tweets containing a URL were generated by share buttons on publisher sites. There was a big range (for The New York Times, it was 16 percent, while for The Guardian, it was close to 30 percent), but strongly ideological political sites like Red State and Daily Kos tended to generate a high share of tweets from those buttons.
As news becomes increasingly distributed, publishers have placed more importance on getting readers to amplify their stories for them, and share buttons are one way to do that. Along with that comes the work of figuring out what gets people to read and share an article to their social networks, so the quality of analytics is critical. So for some publishers, the loss of the Twitter counts isn't a big deal because they didn't tell the full picture of sharing activity (such as retweets or sharing the article through the Twitter mobile app). There's far more story sharing to Facebook, and at least as of now, Facebook hasn't removed the share count from its social-sharing buttons.
Not all publishers are up in arms.
"We never heavily rely on share counts from any social share buttons, as they don't tell the full story of how a piece of content is passed around,"said Chris Rackliffe, director of audience engagement at Time Inc.'s People and Entertainment Weekly. "We track sharing on a more holistic level with tools such as Adobe Analytics, Shareablee, Facebook Insights and Twitter Analytics."
And share counts might not even work as a signal to readers as assumed. New York magazine has experimented with buttons that have counts and larger buttons without counts, and the size of the button seems to have an impact on sharing behavior more than counts, said Michael Silberman, digital gm there.
"We have some evidence that the premise – share counts encourage more sharing – isn't even true," he said. "And of course on mobile, for our site and many others, you can't even see the share counts unless you tap to share. (And most sharing is happening in the address bar on desktop or iOS share sheet anyway.)"
That said, New York is at work on an alternate way to find out how much a story is getting shared to Twitter.
https://digiday.com/?p=148495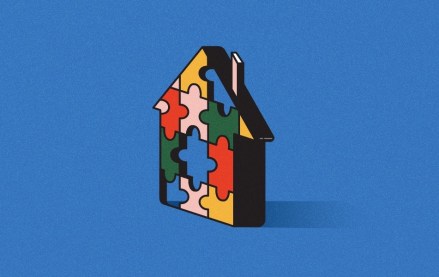 September 22, 2023 • 4 min read
Apartment Therapy's president Riva Syrop took the stage at the Digiday Publishing Summit to discuss the convergence of commerce and sponsorship revenue within its Small/Cool event.
September 22, 2023 • 4 min read
Media execs took stage at the Digiday Publishing Summit to discuss the growing importance of ROI in ad campaigns this year.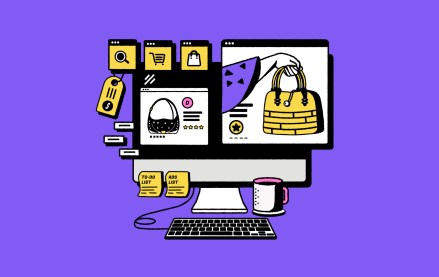 September 22, 2023 • 4 min read
CEO Satya Nadella said AI assistants will be as ubiquitous as PCs and will help users navigate across apps, operating systems and devices.