For some, the allure of social media was that it offered a radically new way to build brands: word-of-mouth, friend-recommended advertising — only digitized and quantified. The lofty vision was far from the somewhat grubby world of direct-response ads, synonymous with direct-mail come-ons, spam and infomercials.
In the end, both Facebook and Twitter have found that direct-response advertising is where the money is. What's more, direct-response advertising has long been powered by user data, which both Facebook and Twitter are swimming in. The trick now for both social platforms is how to continue building their direct-response businesses while also infusing the same data-driven virtues in their forays into brand-building.
One example is a recent 12-day experiment conducted by Facebook, Refinery29 and ad tech firm Adaptly on three groups of Facebook users — one that was served a series of Refinery29 ads designed to accompany them through three stages of the purchase funnel: brand awareness to product consideration to conversion. Another group only received call-to-action messaging, and a control group was served no Refinery29 ads at all. The goal of the campaign was to have Facebook users sign up for Refinery29's newsletter.
Serving Facebook users a series of ads increased the number of email signups by 56 percent compared to users who were only served call-to-action messages. Meanwhile, view-through rate — the number of people who landed on Refinery29's email sign-up page at some point during the 12-day campaign — was 87 percent higher among the sequenced ads group.
The study gives credence to Facebook's goal of becoming a brand advertising platform that has the conversion rates of a direct response medium.
"Because Facebook is a tight experience, most people are used to seeing just sales ads. This study gives advertisers a line of sight that they can't just sit there and bombard them with buy messages — you need to tell that story," according to Sean Muzzy, North American CEO at Neo@Ogilvy, the agency's performance marketing arm.
And Facebook is hoping this fusion of DR and brand awareness will extend to its video ad products. The social network introduced retargeting for its video ads in June, thus allowing brands to target Facebook users likely to view their video ads, retarget those who opted in to watching those ads and ending the video with a call-to-action button such as "Shop Now" or "Learn More."
Twitter, too, has been doing its best to move down the purchase funnel, testing out a "Buy Now" button, a "click-to-call" button for local merchants and working with Amazon to let users add items to their shopping carts despite critics' claims that Twitter users don't approach the platform with a buying mindset. And just last week Twitter acquired social commerce startup CardSpring to further those efforts.
It's clear that, from a marketing standpoint, Twitter wants to be known for more than just brand-building tweets about whatever's in the zeitgeist at a particular moment.
Digital agency Huge won a PR News award in Twitter Communication last fall for its work on the Cap'n Crunch Twitter account, including its witty responses to a faux scandal over the legitimacy of the captain's naval ranking. While crafting funny Twitter copy has won the agency accolades, it's certainly not a direct-response route to moving cereal.
Huge sees a DR potential for Twitter, however, and is currently working on  a campaign that will attempt to use the brand's social presence to affect consumers' decisions in stores, according to Huge's managing director of marketing strategy, Jonathan Lee.
"Everyone is trying to figure out how to activate social," Lee said. "We're going through the same thing we did with word-of-mouth; we just have more data around it right now."
Image via dolphfyn, Shutterstock
https://digiday.com/?p=81706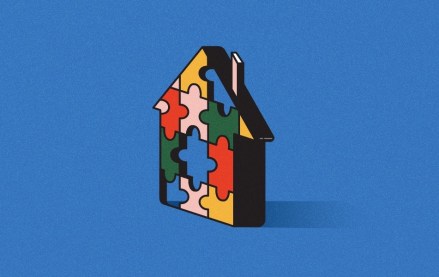 September 22, 2023 • 4 min read
Apartment Therapy's president Riva Syrop took the stage at the Digiday Publishing Summit to discuss the convergence of commerce and sponsorship revenue within its Small/Cool event.
September 22, 2023 • 4 min read
Media execs took stage at the Digiday Publishing Summit to discuss the growing importance of ROI in ad campaigns this year.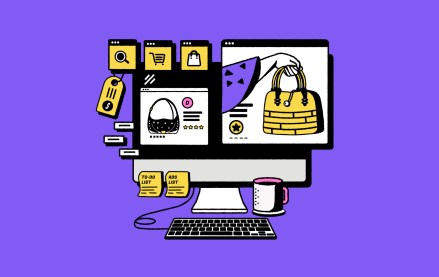 September 22, 2023 • 4 min read
CEO Satya Nadella said AI assistants will be as ubiquitous as PCs and will help users navigate across apps, operating systems and devices.