In this week's Filter, Warren Buffett may buy more newspapers, Flipboard CEO may step down from Twitter's board, freshly minted millionaires may hit the next big thing, Facebook social readers suffer losses and the Washington Post gains revenue but takes a hit in advertising.
Warren Buffett tells Omaha gathering he may buy more newspapers
Billionaires have always had their streaks of vanity when it comes to media. This week, The Oracle of Omaha, aka Warren Buffett, said at the Berkshire Hathaway investor meeting that he believes there's a "future for newspapers." But with the octogenarian recently picking a successor, time will only tell if the future of newspapers can be saved by Berkshire — and of course, other billionaires looking to get into print.
The 81-year old said that he is prepared to make further bets on the newspaper industry despite the challenge the industry faces from the internet. The chief executive of Berkshire Hathaway last year paid $200m for the Omaha World Herald, his local newspaper. "I think there is a future for newspapers that exist in an area where there is a sense of community," Mr Buffett told the annual gathering of Berkshire shareholders in Omaha on Saturday. "We may buy more newspapers. I think the economics will be ok, but it will be nothing like the old days."
Read the rest of the article at The Telegraph.
Flipboard CEO McCue Likely to Step Down From Twitter Board Over Potential Future Conflicts (Or Closer Cooperation)
All Things D reports that Flipboard CEO Mike McCue wants to recuse himself from Twitter's board. The reason, the article suggests, is because Flipboard, the social magazine, is sitting at an inflection point. Twitter is a major source of content for Flipboard users to discover, read and share news. Twitter has scooped other companies that "help users read and discover" and if Flipboard continues to move along its trajectory, some see Twitter trying to buy — or demolish — Flipboard. So having the Flipboard's CEO on the Twitter board poses some troubles. Ah, the incestuous Valley relationships.
It is not clear when McCue — who became a director of the San Francisco social communications company in late 2010 — will step down, but it could come soon.
The reason, sources said, is McCue's growing feeling that the companies are on a product collision course, with a possible troubled or perhaps more attractive result.
In other words, Flipboard will either face increasing rivalry from Twitter or will end up as a possible acquisition target for it or other companies.
Read the rest of the article at All Things D.
A Circle of Tech: Collect Payout, Do a Start-Up
Continuing on the Valley's self-love-affair, the New York Times has a story about how the circle of life in the tech world continues with the new class of  Facebook multimillionaires. While nothing new, it shines a light on how the digital community works inside of itself to fund other companies, each trying to be the next "It" company. Will these new VCs drive the future of digital, or is it just a way for money to exchange hands? For every society-changing Facebook, how many tech startups never hit their promise?
This is the story line of Silicon Valley, from Apple to Netscape to PayPal and now, to Facebook. Every public offering creates a new circle of tech magnates with money to invest. This one, though, with a jaw-dropping $100 billion valuation, will create a far richer fraternity. Its members will be, by and large, young men, mostly white and Asian who, if nothing else, understand the value of social networks. And they have the money. Some early executives at Facebook have already sold their shares on the private market and have millions of dollars at their disposal.
Read the rest of the article at The New York Times.
Facebook Social Readers Are All Collapsing
BuzzFeed takes a look at how many of the social readers that reside in Facebook's walled garden have declined. The idea: people find frictionless sharing scary and awful. BuzzFeed looks at numbers — in graph style! — to show the recent steep drop-offs. But wait! It might not be that people don't like social readers, but more that Facebook, in its infinite wisdom, tinkered with some of the algorithms.
In other words, social readers are appearing less prominently in users' timelines, in part due to the site's new "Trending Articles" feature, which promotes (and effectively minimizes) social readers stories in one place. So it's not entirely a matter of fatigue
Read the rest of the article at BuzzFeed.
Washington Post newspaper revenue drops 
Not all's well at the Washington Post. While the company announced net earnings of $31 million for the first quarter (up from $15.2 million in the first quarter last year), it didn't come from the print or digital world. It came from its sale of Kaplan's Eduneering business, which it sold for $30. According to the Audit Bureau of Circulations, daily circ dropped 7.8 percent, but most importantly advertising across the board — in print and digital — nose-dived. Last month, even though the New York Times also reported an increase in earning, it too suffered from a precipitous drop in advertising revenue. This is one losing streak the print world can seem to overcome.
Revenue at the company's newspaper division was down 8 percent from the same period in 2011. Print advertising dropped 17 percent and digital advertising dropped 7 percent. The company's report blamed the print loss on "reductions in general, classified and preprint advertising"; revenue from online display ads declined 11 percent.
Read the rest of the article at Poynter.
https://digiday.com/?p=12623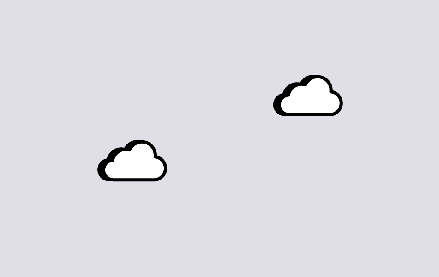 November 29, 2023 • 6 min read
Reducing carbon emissions from the digital ad ecosystem is an important priority, but various players are skeptical that much can — and is — being done to practice sustainability.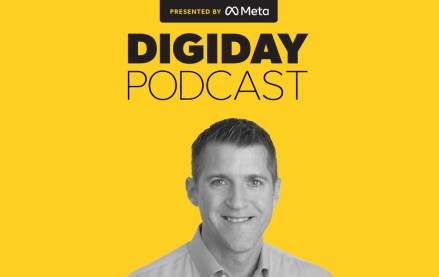 November 28, 2023 • 4 min read
Google's vp of global ads is confident that cookies will be gone from Chrome by the end of next year, despite all the challenges currently facing the ad market.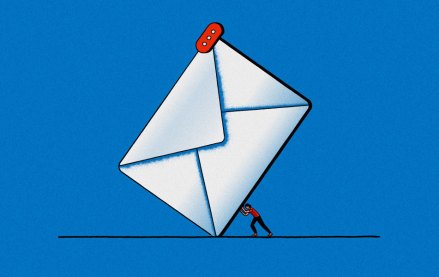 November 28, 2023 • 6 min read
Some email newsletter platforms' click-through rates are actually click-to-open rates, which are measured against the number of emails opened rather than the emails sent. But buyers seem to prefer it that way.