The Economist's Paul Rossi on the need for balanced revenue models for media
April 15, 2016 • 4 min read
•
•
The past several years in digital media have been marked by new media companies scrambling to build gigantic audiences. That edifice, built in large part by venture capital dollars, is starting to show cracks.
The Economist Group president Paul Rossi has watched this great game from the sidelines. The Economist has never subscribed to the idea that a bigger audience is a better audience. A paying audience, however, is a different story.
"You take a longer term view, and you have a different business model," Rossi said on this week's Digiday Podcast. "We don't get pulled in that direction because we make as much money out of [subscriptions] as we do out of advertising."
Below are highlights, condensed and edited for clarity, of the episode:
Subscription models were once thought passé.
Publishers are scrambling now to lessen their dependence on advertising. The renewed interest in subscriptions as a main or ancillary revenue stream comes after many digital publishers bought into the "content must be free" movement of digital publishing hippies. The idea was the Web allowed publishers to reach many times more readers than analog, so they'd make up for lost subscriber revenue with volume. That hasn't worked out so hot.
"We all look at people who have gone down the other road of opening it all up and that's proving now to be a very difficult model," Rossi said. "You look at The Guardian seemingly unable to bring itself to say the words 'paid content.' The belief has always been we have to extract the value where we create the value. People give us money for an hour's entertainment. That's across any platform."
The VC interlude into publishing didn't help.
There was a time, not very long ago, venture capitalists would run in the other direction when they heard the word "content." Then VCs began pouring money into content businesses, many with some kind of platform angle to them, leading to high valuations for upstarts — and corresponding high expectations. VCs typically want 10x returns; a publisher with $50 million in backing has to build a (profitable) $500 million business.
Publishers need to put the genie back in the bottle.
It's always harder to take things away from people than give things to them. Ambitious publishers — news publishers doing original work with high cost bases — are now left with the dilemma of getting people to pay for content they've been conditioned to expect for free. Rossi believes this comes down to being "bold" and standing for the value created.
"You have to hold your nerve and ask people to part with some money," he said. "You have to accept in that equation the amount of money you get from advertising goes down because in digital your pageviews will go down. That is brave. But you have to do it."
Ad blocking is a consumer rebellion
Even with a dual revenue stream and an audience that's not in the sweet spot of ad-blocker use, Rossi worries about the underlying issues fueling ad blocking. Publishers have clearly taken their eyes off serving their audience in favor of serving their business models, he believes. In short, media's been "greedy" by larding pages with tons of intrusive ads dependent on sucking up data. The wind sown, publishers are now reaping the whirlwind in this "pivotal time" of user revolt.
"The biggest thing that keeps me up at night is what consumers are doing," he said. "There's a real change going on around people's attitudes of advertising. We're seeing not so much a disruption because of technology, we're seeing a rebellion against advertising. The ad-blocker phenomenon is a real one. It's going to continue. There's lots of kids out there who are learning skip before they're learning to walk."
Digital media is now about differentiation
Success in digital media has largely been decided by audience numbers. Many publishers have focused squarely on driving as much traffic as possible, often from Facebook. Differentiation has taken a back seat. Witness the dozens of duplicative stories written about Microsoft's racist AI bot. That's going to be a problem when publishers need to get visitors to pay — or even turn off ad blockers.
"Unless you have strongly differentiated content that people value, people will just skip along to the next one," he said. "That's the real challenge."
The Economist accepts the majority of people won't read it.
There is a seduction and danger in trying to be all things to all people. Particularly in the age of platforms, publishers can be seduced by the idea of reaching 100 million or 200 million people. But with The Economist, going broad would mean sacrificing its brand from where its value derives, Rossi said. That means in the U.S., for instance, it has a maximum audience of 35 million.
"The Economist won't be 100 million in the U.S., and if it is, it's because we're writing something else," he said. "When we launch a film on legalization, there's a finite audience for that. It's the same way there's a finite audience for NPR and Downton Abbey. There's a finite audience in our minds who are going to value what we do and give us money for that."
https://digiday.com/?p=172534
October 2, 2023 • 1 min read
•
•
The publishers who attended DPS were focused on the potential upsides of applying the technology to their operations while guarding against the downsides.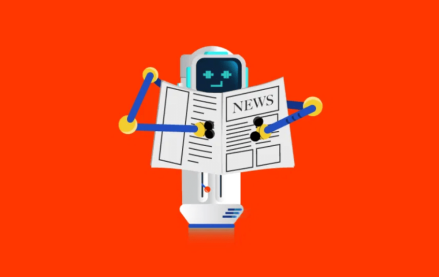 October 2, 2023 • 4 min read
•
•
Now that ChatGPT users can surf the internet for information, some publishers are reconsidering the weight of the issue.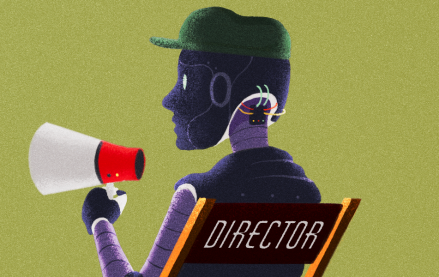 October 2, 2023 • 5 min read
•
•
As Meta makes celebrity-like chatbots, ChatGPT learned to "hear," "see" and "speak" while Spotify is piloting AI-translated podcasts.