The Awl began in 2009 with the idea it would be something different. Former Gawker and Radar Online editors Alex Balk and Choire Sicha bet the Web could use a new type of publication that wouldn't fit neatly into one box.
In just a couple of years, The Awl has managed to carve out a distinctive niche for itself. It isn't any one thing but a mixture of current events, cultural commentary, funny lists and anecdotal posts, poetry and so many other random, weird things. It's the type of place where you'll find a handy guide to committing the perfect murder (complete with explanatory sketches) and a Q&A with an actress who became a pot farmer. It has since expanded to include three spinoff sites: women's site The Hairpin, comedy pub Splitsider and gadget blog The Wirecutter.
It's working. The Awl has managed to not only stick around during the first three brutal years for publishers, but has been gradually growing its readership. According to Comscore, The Awl's number of total unique visitors has risen from 165,000 in Dec. 2010 to 355,000 this past December. Not bad for a publisher with nine employees.
But what does the small publisher provide to brands and advertisers so that it can pay the bills and stay afloat when today's ad system is essentially rigged against these kinds of niche publications? The Awl is hoping it can carve a similar niche on the ad side by betting on specially crafted branded content that will give brands and advertisers access to an influential demographic.
"We want to help awesome people create brilliant projects and have the right brands be involved in a wholesome, above-board way," explained The Awl's publisher John Shankman, who arrived at The Awl last July from The Huffington Post after original publisher David Cho decamped to join Grantland, the ESPN spinoff begun by Bill Simmons.
Simply put, The Awl needs to do more for advertisers than offer an attractive audience and a few banner ad slots. So instead of relying on standard display ads, which are increasingly becoming commoditized, the Awl is casting its lot with the type of sponsored content that's become the norm on sites like Buzzfeed, The Huffington Post and even Gawker.
"Scale is in the eye of the beholder," said Chris Batty, managing partner at Velocity Made Good and former vp of marketing and sales at Gawker. "For Progressive, buying hundreds of thousands of consumers, even if they are in an important segment, is probably not worth it. But if you are an Absolut Vodka-type of brand that is looking to promote a new kind of Vodka, hundreds of thousands of young people who probably go to cool bars and clubs is a lot of people to impact."
There's a proven model here. Think of Vice, the somewhat subversive magazine born in the 1990s that's become a mini-media empire and is a go-to partner for brands looking to reach hipsters and borrow a bit of the Vice sensibility.
That means getting hands-on with brands. As Shankman sees it, the brand plays the role of executive producer, while the editorial team acts as the creative director and production team to produce creative sponsored content. For example Skinny Cow, a low calorie ice cream company, was the sponsor, or executive producer, behind the post on The Hairpin "The 17th Century Breastoration: A Time Before Bras"; men's grooming tools maker Braun sponsored a post on The Awl "Steamy Summer: The People of New York City in Pictures"; Mexican soda company Jarritos sponsored a post "The 10 Best Fish Out of Water Comedies" on Splitsider.
"In my mind the executive producer helps bring the project to life and wholly gets credit for making it happen, and their reputation and awareness grows for being involved with great work, but they watch from a stone's throw as the director and crew produces brilliant work," said Shankman.
The Awl offers other opportunities for brands beyond just sponsored stories. They have done sponsored videos (for example this one with Ford involving 30 Rock and SNL writers) and sponsored series.
"If I were a brand, I would want to be attached to stuff that people really love," said Sicha, The Awl's editor. "I think there is a lot of value for brands in sponsoring new websites. Brands should want to make new things with people on the Internet."
https://digiday.com/?p=5046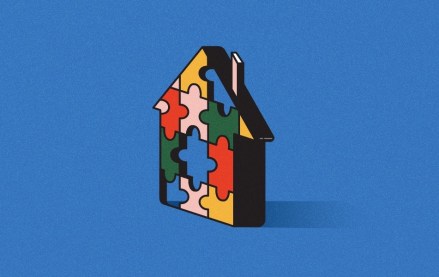 September 22, 2023 • 4 min read
Apartment Therapy's president Riva Syrop took the stage at the Digiday Publishing Summit to discuss the convergence of commerce and sponsorship revenue within its Small/Cool event.
September 22, 2023 • 4 min read
Media execs took stage at the Digiday Publishing Summit to discuss the growing importance of ROI in ad campaigns this year.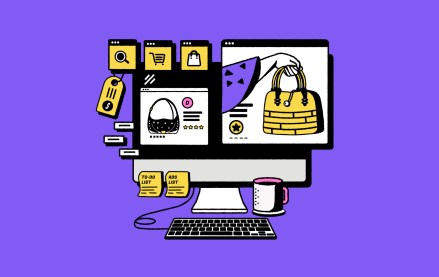 September 22, 2023 • 4 min read
CEO Satya Nadella said AI assistants will be as ubiquitous as PCs and will help users navigate across apps, operating systems and devices.