Snapchat is feeling emboldened with its latest ad offering, doubling prices for views of its new interactive videos, according to industry insiders.
The  app is charging a minimum of 4 cents a view for what it calls 3Vi ads (vertical video views and interactive). The interactive part is new and means the ads are clickable; people can swipe up on them to watch a longer video, install an app, shop. Advertisers pay a minimum of 2 cents a view for non-interactive videos, which amounts to a $20 CPM. Now, advertisers said they are paying at least $40 CPM on the interactive ads, regardless of whether people interact with them or not.
"That was a big hike for the 3Vi ads, where you swipe up to interact, that increase for us was too high relative to the engagement rates we see," said one Snapchat advertiser, speaking on condition of anonymity.
The 3Vi ads are still in the earliest testing stages, and have only been used by select advertisers, and the pricing is still subject to change, a source familiar with the product said. It is, however, not the only product that Snapchat has come out with that's been met with something akin to sticker shock by ad buyers.
Snapchat's other key ad product is sponsored lenses, which act as animated filters on selfies. Last year, Snapchat launched that ad with a $500,000 to $700,000 price tag, and lately it's been commanding more than $700,000, sources said. Advertisers said that there is still uncertainty over the value of lenses and interactive videos, because they pay for views and not engagement.
With such new ads, media buyers are sometimes unclear on the impact. Some of the new interactive video ads see less than a 10 percent rate of interaction, one advertiser said. On lenses, there have been concerns that users often swipe passed them as they peruse the other options. One advertiser used to see about an average of three seconds per view, and now it is seeing closer to two seconds a view. Snapchat charges for a view after any amount of time, meaning it counts the second the ad loads.
Snapchat declined to comment for this story.
Brands can get views on Facebook and its sister site Instagram for less than 2 cents and as high as 10 cents, in some cases, depending on the targeting techniques used.
"This is going to be tricky for Snapchat in that they are up against very robust video products like Facebook, Twitter and Instagram, and it is likely hoping that post-campaign attitudinal studies will prove out the validity of the pricing model," said Jill Sherman, svp of social strategy at DigitasLBi. "Snapchat recognizes it is in a power position and that this is a shiny object that brands want to try."
Some advertisers said Snapchat's rates are competitive. Plenty of them are repeat customers and are growing with the platform's ad products. Target recently graduated from buying video ads to buying interactive ads that took users to a shopping page. Some advertisers said they have been blown away by the level of engagement.
"The numbers I've seen on campaigns, from an awareness standpoint, it's phenomenal. Millions and millions of views and a completion rate higher than other platforms." said Chris Tuff, director of business development at 22squared. "I couldn't believe it."
Snapchat is building out its ad technology, and has partnerships with third-party measurement companies to report back to brands on the impact of their campaigns. It's also developing software for third-party tech partners to help serve ads more efficiently with better targeting.
"This time last year, Snapchat was really behind in their ability to track return on investment, and now what they're selling comes with some proof points, and they're saying, 'We can track ads and target them better,'" said Sherman.
https://digiday.com/?p=176270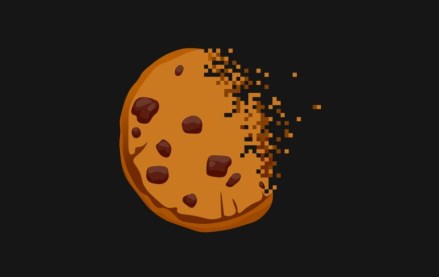 September 21, 2023 • 9 min read
Publishers who attended the Digiday Publishing Summit opened up about their top challenges, concerns and curiosities during closed-door, anonymous town hall meetings.
September 21, 2023 • 4 min read
WBD is seeing ad revenue growth from its YouTube channels and engagement on Threads surpass performance on X.
September 21, 2023 • 4 min read
Powering all of Amazon's hardware is an updated large language model, that could help connected devices actually be smarter.