Snapchat wants to be more than just a distribution channel for other media companies; it's planning on becoming a publisher itself.
When Snapchat launches its long-awaited Discover feature at the end of the month, it will start publishing media that it created itself, as well as content from other media companies, turning the messaging platform into a platform-publisher hybrid squarely aimed at young media consumers, according to publishing executives briefed on Snapchat's plan.
It's a momentous move for the burgeoning mobile platform, which in just under four years has garnered the attention of tens of millions users, several of the nation's most iconic brands and a valuation of approximately $10 billion. Most platforms tie themselves in knots to avoid the perception of being media creators, instead painting themselves as neutral distribution hubs.
"Snapchat is on to something that will be incredibly meaningful for its audience and super helpful for reaching people who aren't consuming content on TV, newspapers and magazines," KC Estenson, former head of digital at CNN, told Digiday.
Discover, which will serve users video, text and photos from major media companies such as ESPN, CNN and Vice, will be ad-supported, with Snapchat taking a portion of the revenue and the rest going to the media companies.
Despite the fact that early teasers for Discover prominently featured Vevo's logo, the music video platform will not be part of the new Snapchat feature at launch, according to executives familiar with the negotiations. Vevo declined a request to comment, but the likely explanation is that the two companies were not able to agree on how to split ad revenue earned from Discover.
Emails leaked in December as part of the Sony hack included a correspondence between Vevo CEO Rio Caraeff and Snapchat board member Michael Lynton, which revealed the ad split dispute. Caraeff wrote that Snapchat CEO Evan Spiegel demanded "40 percent of gross which is just not workable for us."
It's particularly difficult to sustain music-streaming services on ad revenue alone, as many services need to pay a royalty every time a song is played (or in Vevo's case, every time a music video is viewed).
Snapchat has created media in the past, sending its users playful animations on holidays such as Thanksgiving and Christmas. It has also proven itself adept at covering live events with its Our Story feature, which features curated "snaps," short videos or still-image messages, related to a single event. Snapchat used Our Story, which debuted last June, to create on-the-ground multimedia reports of events such as the World Cup in Rio.
But Snapchat's forthcoming publishing effort goes much deeper and wider, executives told Digiday. The platform has spent the last several months hiring a host of journalists, videographers and animators. The media division will be led by Nick Bell, formerly a svp at News. Corp, according to the publishing executive pitched on Discover. Bell joined Snapchat last April, just before Snapchat began pitching Discover to media companies.
In November, Snapchat hired away Verge reporter Ellis Hamburger, whose coverage on Snapchat included the story "Real talk: the new Snapchat brilliantly mixes video and texting." Hamburger would not discuss Snapchat's media plans when reached on Tuesday.
According to LinkedIn bios, Snapchat has also hired popular blogger Nicole James, who lists her position at Snapchat as "creative." Matt Krautstrunk, a former freelance videographer, now lists himself as Snapchat's "video editor" on LinkedIn. Videographer CJ Smith is a Snapchat "content producer." Former MTV and VH1 producer Greg Wacks bills himself as a Snapchat "creative strategist." Videographer Dom Smith identifies himself as Snapchat's "video monkey." Kyle Goodrich: simply as "animator."
Ads will include more traditional forms such as pre-roll video as well as ads specially crafted to work with Snapchat's signature disappearing images feature. They will cost between $0.15 and $0.30 per view, according to an executive familiar with the plans, which is slightly higher than YouTube ads, which cost about $0.10 on the high end.
Ad revenue will be evenly split between the publisher and Snapchat if Snapchat executes the media deal, according to one publishing exec pitched on Discover. Publishers will retain 70 percent of all ad revenue for deals they close independently.
Discover will predominantly feature videos up to several minutes long, another publishing executive told Digiday, but text and still images will also be included. The publisher-Snapchat deals will be good for six months, at which point other media companies may integrate into Discover.
Platforms have had mixed success when trying their hands at media production. Tumblr fired its entire team of journalists in an infamously passive-aggressive company memo. And anonymous-sharing app Whisper recently fired editor-in-chief Neetzan Zimmerman following a user privacy scandal.
But lately, there have been reassuring signs for tech companies venturing into the media industry. Amazon won a Golden Globe last week for its original "TV" series "Transparent," and Netflix has won numerous awards for its original series "House of Cards" and "Orange Is the New Black."
LinkedIn, once just a professional network, has in a few short years turned its media division into its fastest-growing business in company history.
Image via Shutterstock
https://digiday.com/?p=102891
October 2, 2023 • 1 min read
•
•
The publishers who attended DPS were focused on the potential upsides of applying the technology to their operations while guarding against the downsides.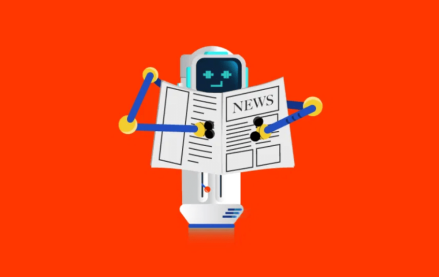 October 2, 2023 • 4 min read
•
•
Now that ChatGPT users can surf the internet for information, some publishers are reconsidering the weight of the issue.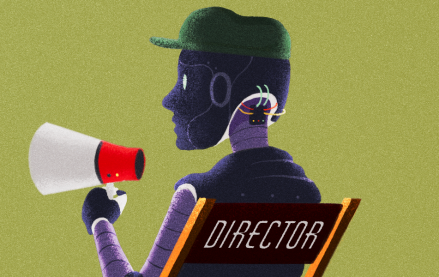 October 2, 2023 • 5 min read
•
•
As Meta makes celebrity-like chatbots, ChatGPT learned to "hear," "see" and "speak" while Spotify is piloting AI-translated podcasts.