At the 2015 Cannes Lions, one of the largest yachts bobbing in the harbor belonged to Scout Media. Aboard the 164-foot boat, La Pellegrina, Scout executives huddled in meetings with ad execs and hosted a huge late-night party with music provided by DJ Scumfrog. Last week, the sports digital media network was sold for pennies on the dollar, amidst finger-pointing between the board and its founder.
Scout, a network of sites that once focused entirely on college sports and recruiting, is now part of CBS Interactive, after the broadcaster's $9.5 million stalking horse went essentially unopposed, with Scout mired in bankruptcy proceedings and the company's founder and board lobbing accusations at one another.
Publishers rise and fall every year. But how did one that boasted an experienced leadership team, an audience of more than 21 million monthly readers, a subscription business that drove the bulk of its revenue and more than $100 million in assets when it relaunched in 2014 crater into bankruptcy in two years?
Scout's fall was nasty. In the months before creditors forced Scout into bankruptcy proceedings, its board fired founder Jim Heckman for cause, accusing him of using company money not just for personal expenses but on extravagances like the aforementioned yacht, which reportedly cost $400,000 (Scout also chartered a yacht for the Cannes Lions in 2014). Heckman has denied these charges, countering that the company's former CFO signed off on all his expense reports, and that he was ousted as part of a hostile takeover facilitated by "bribe-taking nincompoops" that submarined Scout's value to any would-be investors. (Heckman points to a raft of staff departures following his ouster as evidence that "Russian investors" sank the company.)
"I wouldn't be so disappointed if they had an IQ over room temperature," Heckman wrote in an email. "They would have been able to sell the company for even 50 percent of market value, and everyone would have gotten their money back. But they were so incompetent, they weren't even capable of selling the company as an asset purchase – they were too busy looting the asset, covering their asses and justifying betraying all the employees and investors for personal gain."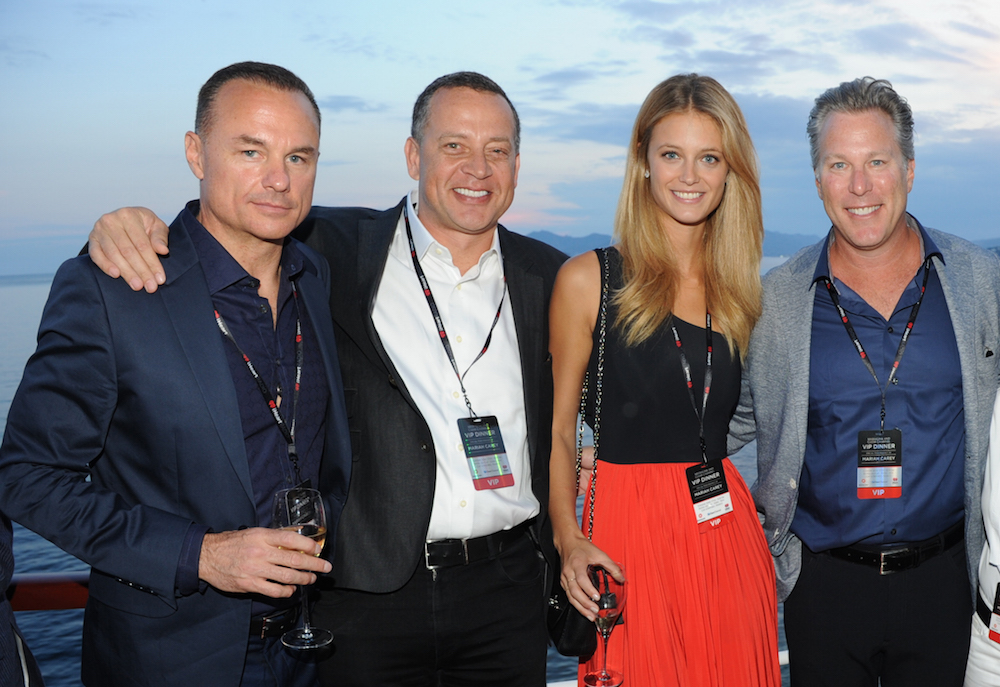 But Scout's core issues started well before the infighting began in the boardroom, around the time that Heckman bought the company back from Fox Sports, which had purchased Scout from him for $56 million in 2005. Heckman, along with Bob Pittman's Pilot Group, took the company back and merged it with North American Membership Group. Veteran digital media exec and Heckman confidante Ross Levinsohn came aboard in 2014 as executive chairman.
The move was a kind of return to roots for Heckman, who in addition to founding Scout had founded its other market-leading predecessor, Rivals.com, which ultimately sold to Yahoo for $100 million. He had also dipped a toe into ad-tech at Yahoo, and was a confidante of Levinsohn, who was a finalist for the Yahoo CEO job that went to Marissa Mayer in 2012. He also acquired, in some circles, a reputation as a fast talker. Said one former colleague who is not an admirer: "I'd be suspicious of anything he says."
Heckman saw Scout expanding past its focus on college sports and high school recruits and into an all-encompassing enthusiast publishing brand. In addition to sports, Scout all of a sudden began covering the military, hunting,  lifestyle, gardening and cooking.
That expansion flopped. As many publishers have found, chasing scale can lead pretty quickly to losing brand identity.
"Scout's problem over the last few years is it has spread itself too thin," said BJ Schecter, the former executive editor of Sports Illustrated and an adjunct professor at Columbia University. "[It] got away from its core a little bit."
Since the site's founding nearly 20 years ago, most of its revenue has been generated from subscriptions, which cost $100 per year; according to some sources, subscriptions accounted for three quarters of Scout's revenue. But it was slow to adapt to the great expansion of the sports media ecosystem, in which the rise of competing services, as well as athletes and teams bypassing press and sharing news on social media, ate away at fans' incentive to pony up for an annual membership. "The subscription business is tough," Schecter added. "Especially when there is so much information out there for free. To get people to pay for subscriptions you really have to be best in class."
The expansion was supposed to grow the overall size of the network, to appear more appetizing to advertisers. But the network's audiences, which had some superficial common threads – skewing heavily male, for example – were not similar enough to pull in massive, network-wide buys.
"That challenge– selling audiences spread across different properties — is highly underappreciated," said Dave Nemetz, the founder of digital publisher Inverse and a co-founder of Bleacher Report. "Advertisers like scale. It's easier to buy one site to get the audience you want than to do it across a bunch of smaller sites."
Advertisers might also have been skittish because of where most of Scout's traffic came from. Despite a costly thrust into video, part of a massive, costly overhaul of Scout's CMS, nearly 80 percent of Scout's traffic comes from visits to its message boards, which are reserved for subscribers. Though the developers team claimed the addition of video in 2015 drove tens of millions of views within six months of its launch, Scout's traffic was relatively flat or declining year-over-year from 2014 to 2015, according to comScore data.
This past summer, traffic cratered by more than 50 percent, a crash that coincided not only with Heckman's ouster but the mass exodus that ensued: after Heckman's termination, the site's entire development team and many of its top executives resigned, en masse.
CBS has stated that Scout's brands will live on now that the sale's been finalized. But what lives on abandoned a lot of what could have been a long period of dominance. "They felt, at one time, like the only game in town," said George Dohrman, an investigative reporter and the author of "Play Their Hearts Out," a look at high school basketball prodigies.
While Heckman remains resolute that Scout's best days lay ahead, he hasn't wasted time building something new. theMaven Network, built by many of the people that followed him out Scout's doors, is scheduled to launch in the first quarter of 2017.
https://digiday.com/?p=221640
October 2, 2023 • 1 min read
•
•
The publishers who attended DPS were focused on the potential upsides of applying the technology to their operations while guarding against the downsides.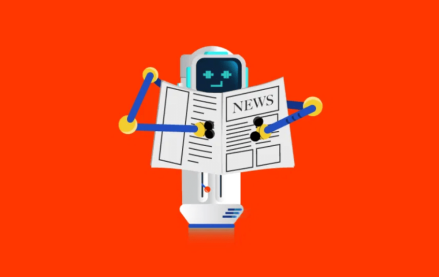 October 2, 2023 • 4 min read
•
•
Now that ChatGPT users can surf the internet for information, some publishers are reconsidering the weight of the issue.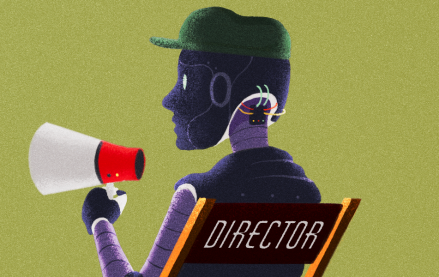 October 2, 2023 • 5 min read
•
•
As Meta makes celebrity-like chatbots, ChatGPT learned to "hear," "see" and "speak" while Spotify is piloting AI-translated podcasts.