Internet mysteries: Why do the same ads keep showing up when I stream video?
November 4, 2016 • 4 min read

Repetitive ads can drive a person insane, yet they still persist.
Despite all the sophisticated ad tech that exists today, users still get hit with the same ads over and over again when they stream video online. Whether you're watching the latest "South Park" episode on Hulu or Comedy Central's website, it isn't rare to see the exact same Geico ad pop up in the exact same spot during each of the show's commercial breaks regardless of whether you're streaming the show through a Roku, Apple TV, computer or phone. By the end of the show, you're so frustrated with Geico that you're tempted to cancel your car insurance and opt for public transit.
In this edition of internet mysteries, we examine why streaming video services still bombard people like this, and what it'd take to end the phenomenon.
Technical problems
Publisher and advertiser tech stacks aren't always in sync, and sometimes a user's ID gets lost in the mix, said Kelly Petersen, svp of product and strategy at video ad company Tremor Video. When a user's ID gets mixed up or a user blocks ads or opts out of cookies, frequency caps might reset after each commercial break.
To reach ad-blocking users, sometimes content owners stitch their ads into their content. An unintended consequence is that an ad-blocking user who also opts out of cookies may be untraceable and hit with the same ad repeatedly, Petersen said.
Another problem is that data sometimes gets mismanaged when advertisers have many systems pushing data out, said Chris O'Hara, vp of data strategy at DMP company Krux.
"When it gets really complex is when you mix [programmatic and direct sales]," said Sean Buckley, svp of global revenue at video advertising platform SpotX. "You have some of the ads in control of the publisher, but now you have other ads trafficked through the DSP on the buy side. Figuring out how to mesh those two worlds is a major challenge."
Although technical problems exist, the consensus among sources was that while many publishers and advertisers use outdated technology, the technology is there to make this issue a problem of the past. Sources were nearly unanimous in their agreement that this problem has more to do with priority than technology.
Priority problems
Technical fixes won't solve for a publisher culture of taking on outsize insertion orders, said Elliot Hirsch, CEO and founder of ad tracking service AdYapper.
"Video companies are taking orders that they can't fulfill because they don't have enough audience to show people ads just once or twice," he said. "There are only so many good impressions out there, and people have to bundle the bad in with the good to hit the numbers they need to hit. Almost everybody in the chain is complicit in some way, because they're motivated by volume rather than value."
The drive to fulfill insertion orders can become even more problematic when publishers target very specific audience segments, said Wayne Young, vp of product management at ad tech company Conversant. Once a person who fits the target criteria is finally found, a publisher "might unload those impressions as fast possible on them," he said.
Until more research demonstrates that flooding people with same ads leads to a poor ROI, this practice will likely continue, said Andrew Shebbeare, co-founder and chief product officer of digital agency Essence. But even with an absence of research, TV programmers would never hit consumers with the same ad in the same order during each commercial break on linear TV, said Dave Morgan, CEO of ad-targeting firm Simulmedia.
"[Online video] basically like the poor stepchild to them," Morgan said. "They are not focusing on the consumer experience because they don't see it as a primary platform of their business, in spite of what their bosses might say to Wall Street. They look at it as a small amount of distribution."
Solutions
To overcome tech problems, sources suggested that video distributors update their tech stacks and use the same platform for both direct and programmatic advertising.
Shebbeare said that advertisers large enough to obtain legitimate sample sizes should also push for more thorough research on frequency capping. Through in-house research, Essence found that a particular algorithm that suppressed ads to overexposed consumers reduced cost per action by 9 percent, he said.
While ramping up research and tech can solve some issues, the overall problem comes back to what advertisers prioritize, Hirsch said.
"The way this gets solved is by brands and their agencies taking a hard look at frequency and transparency and optimization," he said. "Then the brands need to make decisions on how to modulate their ad spend because, ultimately, it's their money that's fueling this."
https://digiday.com/?p=208266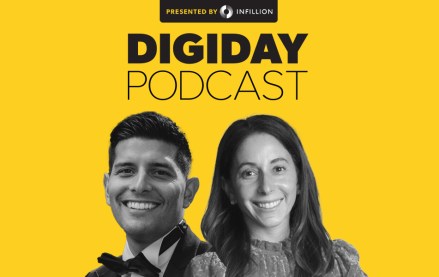 September 26, 2023 • 3 min read
In a live recording during the Digiday Publishing Summit, the news executives called for more nuanced conversations with advertisers around their brand safety concerns.
September 26, 2023 • 4 min read
After investing in one generative AI startup and suing another, the company will let customers create images on its website and an API.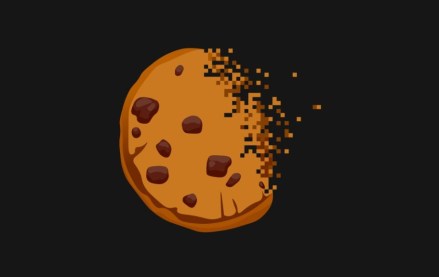 September 25, 2023 • 1 min read
During the Digiday Publishing Summit, execs from companies including Condé Nast, Dotdash Meredith and Thomson Reuters assessed the industry's readiness.