The Rundown: Publishers sweat the ad details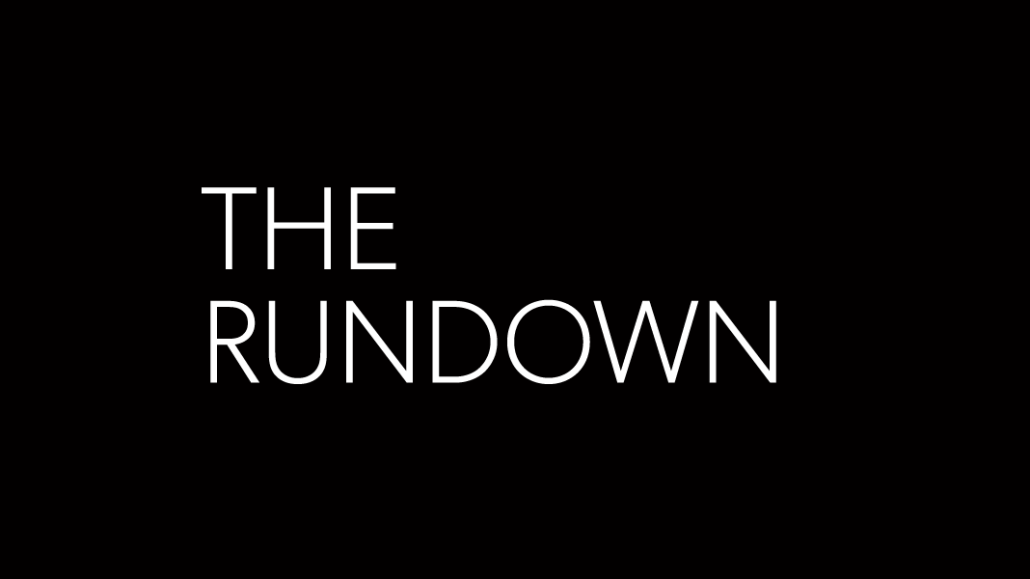 In this week's Rundown: Martech vendors pivot to blockchain, why Facebook can't iterate its way to a successful entertainment platform and how publishers are trying to nail the details with their clients' ad campaigns.
Sweating the sales details
Running a media company well requires doing a thousand things right. That's especially true today on the revenue side, where salespeople have to sell more products and act as consultants as the ad pie available to them is getting smaller. I talked to buyers and sellers, and one of the surprising things was how big a problem publishers have when it comes to following through. One publisher told me an issue is that many publishers have set up their support for standardized ads, and today's more complex programs demand more and different elements. The result is that campaigns are rarely exactly what advertisers thought they bought.
There are publishers moving in the right direction, hiring heads of customer success and client strategy, a more proactive version of an account management person. Nailing the post-sales details may not be sexy, but with a limited number of dollars to go around, it's the publishers that sweat the details that'll have an edge with buyers and have a better shot at getting repeat business. — Lucia Moses
The folly of product-testing an entertainment platform
Facebook Watch is meant to be a destination, a place on Facebook where users intentionally go to watch high-quality shows made by top video creators. And for the shows funded by Facebook, that is true. But Watch — like everything else that Facebook does — is a product test. Facebook will keep investing in what works and discard what doesn't.
But it's hard to make the case that anyone, even Facebook, can iterate their way into a successful entertainment platform. Even Netflix, which has tons of video consumption data, doesn't use algorithms to decide which shows to greenlight. "Netflix is paying more money and giving creators more freedom [than competitors], and that's why they're winning high-profile projects," said one media executive. "If they were using technology to find audiences that other people didn't know about, then they wouldn't have to bid high to make some of these shows — because then they would only be doing shows that Netflix wants, because only Netflix would find them useful." — Sahil Patel
Pivot to blockchain
Remember when everyone said blockchain in marketing and media was a far-off dream that simply wouldn't gain adoption? They may still be right, but that hasn't stopped tech vendors from pivoting to blockchain — the latest shiny new tool. A new report from Never Stop Marketing, which provides blockchain marketing services, found there has been 400 percent growth in firms offering blockchain martech in the last six months. It's easy to grow 400 percent when you start from nothing, but there are still some interesting use cases for distributed ledger technology.
The big one is adChain, which now has a market cap of $21 million. Launched by the Data & Marketing Association and MetaX last June, the open protocol on the Ethereum blockchain tags a piece of creative and follows it on the internet to make sure it was actually seen. But to me, even as viewability and fraud issues seem to be the ones most likely to interest blockchain enthusiasts, the incentive arena is far more interesting. For example, there's adToken, which pays people in crypto tokens to check out publisher websites to determine if they should be whitelisted. Using crypto tokens like loyalty points that "pay" people for doing things to make the internet better seems like a more digestible — if less sexy — use case. — Shareen Pathak
https://digiday.com/?p=279768