In the world of mobile apps, success breeds success. If an app developer can get an app to appear on an app store's top-25 list or even top-200 list, chances are that app will experience a rush of new traffic as users searching for a new utility or game or music app look to see what other users are downloading. But getting on those top-10 lists can be very difficult. Although searches on the major search engines will turn up apps, they add a step to the process of app discovery that many consumers just won't take.
One method that some app developers have used is to buy their way onto the most-downloaded lists. It isn't done with a straightforward buy to Apple, though. Instead, they need to go through third-party networks in order to goose their install numbers. App developers pay a fee to Tapjoy, Flurry or another mobile advertising platform to appear in the middle of someone else's successful app. Consumers using one app are offered a carrot — a key to the next game level, credits toward a music download — to download another. Not unlike a commercial break in the middle of a television show, these incentivized downloads can benefit both the app being promoted, which can rise in the rankings, and the host app, which gets a cut of the fee paid to the ad network.
Apple ended the practice for apps offered in the iTunes store in March. It began rejecting apps that included incentivized installs, choosing to enforce a policy that was already in its developer's manual that prohibits developers from trying "to manipulate or cheat the user reviews or chart ranking in the App Store with fake or paid reviews, or any other inappropriate methods."
Apple's ban notwithstanding, the question is, how valuable are consumers who download an app because they are promised something? Certainly, a large number of consumers respond to incentivized install schemes by downloading the app, opening it once to meet the terms of the offer and then never opening it again, there is some evidence that incentivized installs are a legitimate method of discovery for some consumers.
In July, Tapjoy released data that showed that, in the period from January 1 through June 30 of this year, mobile consumers agreed to watch an ad in order to play a game or watch a video more than 25 billion times. According to Tapjoy, those sessions included more than 140 million conversions, in which a consumer installed an app or clicked on an ad. The research also indicated that 30 percent of consumers who downloaded an incentivized app remained engaged with it after 30 days. Incentivized installs are still available to consumers using Android devices. Because there is much less oversight for apps available for Android devices, the number of incentivized downloads available in a single program can be quite large.
According to Joe Meyer CEO of HopStop, which publishes a popular free navigation app, incentivized installs can be a useful part of the app ecosystem, but the number of downloads is much less meaningful than uniques and usage.
"You need a lot of different people to be using your service versus people who just visit," he said. "You need them to come back." Meyer said that Hopstop is very appealing to app developers looking for a vehicle for their advertising message. "Other app developers are coming to us to get the engagement that we are experiencing," he said. "They want to leverage our user engagement. Those campaigns work well."
As suspicion of the value of incentivized installs grows, brands and app developers are looking for other ways to assist consumers in app discovery. According to Noah Elkin, principal analyst at eMarketer, app discovery has to be a multi-pronged approach. He said that advertising within apps, which Apple not only permits but also makes money on, can drive downloads even when they don't offer incentives. But, he acknowledged, there are challenges that will only grow, as will the cost of harnessing consumer attention.
"As the number of apps continues to mushroom, developers and brands have to use more and more media to build awareness," he said. Elkin noted that app developers can use the entire spectrum of marketing mechanisms — search, display, contextual targeting — that digital marketers use. "The good things that consumers find useful and fun bubble up to the top on their own through social apps," he said.
For consumers nothing beats the one-stop-shopping convenience of looking for an app on an app store's top-25 list or searching for a title or category inside the app store itself. But even searching at an app store can render results that are very skewed. Users who type a category into the search box at the Android Market can get a handful of out-of-context results because the search in the Market uses a combination of metadata, titles and other signals that developers can defeat or work around.
A number of app-specific search engines have sprung up to assist consumers in discovery. Chomp, which began life as a sort of app search/social network hybrid, is now focused on app search and discovery. Users can type in a category, browse apps and download right from Chomp. Other discovery engines, including Yahoo app discovery, appsfire, AppShopper and frenzapp offer similar interfaces.
Still, there is no question that apps benefit from a prominent place on a top-25 list. And even though Apple has put a stop to incentivized installs, presumably to strengthen the integrity of those lists, there is still some confusion among app publishers about how some apps achieve and maintain leading spots on those lists. Hopstop's Meyers, whose app is routinely on the list of top-10 free navigation apps, said he is surprised by MapQuest's permanent spot at the very top of that list. "It's never been lower than No. 1, not even for a single day," said Meyer. "I don't see how that's possible."
https://digiday.com/?p=3006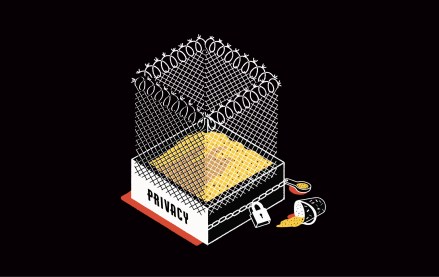 December 4, 2023 • 4 min read
FLEDGE stands for 'First Locally-Executed Decision over Groups Experiment' and makes ad auction decisions in the browser, rather than at ad server level.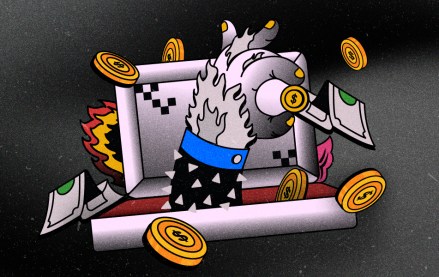 December 4, 2023 • 7 min read
A look at the genesis of ad tech, from the first online display ad in 1994 to the dotcom crash.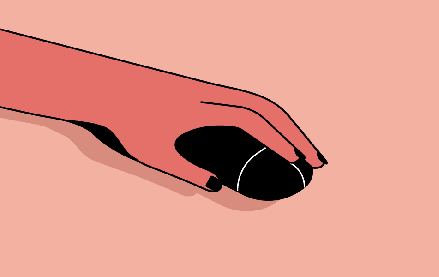 December 1, 2023 • 3 min read
People claim that the role of chief diversity officer is vanishing. However, AI is booming, and the CDO can help ensure responsible AI.