This article is from Digiday's new magazine, Pulse, a quarterly print publication about the modernization of media. The first issue examines the perils and opportunities of publishing in the age of platforms. To download the 60-page magazine, please visit the Pulse page.
Instagram is a godsend for fashion. But it comes with a cost: It's hard to stand out amid a sea of similar runway shots. Fashion magazines like Vogue, Harper's Bazaar and Elle are relying more on celebrity-driven posts, exclusive content and material from their archives to resonate on Instagram.
"There's a lot of potential for fashion publications on Instagram, but they have to find the balance between being part of the community and being an authoritative voice, which is what sets them apart from the bloggers and brands," says Mariana Rittenhouse, director of brand strategy at Instagram analytics company Dash Hudson. "Are you giving your audience what they want? That's different than telling your audience, which is what fashion magazines are used to."
Strike a pose
Vogue magazine is the leading fashion magazine on Instagram, with 9.7 million followers on its main account alone (other top accounts include @BritishVogue, with 1.3 million followers; and @VogueParis, with 1.6 million), and an average engagement rate of 1 percent, according to Dash Hudson.
"Vogue is synonymous with fashion," says Rittenhouse. "It does well on Instagram because the demographic on the platform, specifically the younger set, doesn't need to have ever picked up the magazine to know the name."
On Instagram, Vogue fills its feed with celebrities; behind-the-scenes footage from old and new photo shoots; and fashion news updates. Two recurring series on Vogue.com, the top beauty and fashion Instagrams of the week, repurpose popular celebrity Instagrams and draw some of the highest likes and comments for the magazine. Vogue directs Instagram followers to find those roundups through the link in its bio, which takes readers to the "Vogue Instagram" landing page that houses all of the articles mentioned in the feed. 
Vogue.com's social media director Anne Johnson says that the team's strategy on Instagram is to maintain its status in the fashion industry while taking follower feedback into consideration.
"There's a certain expectation for the Vogue brand to offer an authoritative stance," says Johnson. "Our Instagram community is incredibly important to us, and the conversations happening on and around our posts are constantly contributing to our strategy moving forward."
Johnson says that Vogue looks to its audience reactions particularly when testing a new format on Instagram. Recently, Vogue's creative digital director, Sally Singer, conducted an in-depth interview with model Taylor Hill at Paris Fashion Week on Instagram, and based on follower engagement, the Vogue social team plans to replicate that interview style on Instagram in the future. Vogue launched @VogueRunway (1 million followers) last August after its fashion show, street style and breaking news content attracted an active, niche audience.
"We've found an entirely new audience, and we treat it as such," says Johnson. "There is an insatiable appetite for fashion week and street style content that would not register with the majority of our Vogue followers."
Thinking Instagram first
Other magazines are continuing to see growth on Instagram, even if they have yet to hit Vogue-sized numbers. Harper's Bazaar's Instagram following grew 143 percent year over year this April, hitting close to 2 million followers. Its engagement rate on the platform is at .57 percent, according to the firm Dash Hudson. Elle magazine grew 125 percent in 2015 to 1.5 million followers, and has an engagement rate of .54 percent. Both engagement rates are average for the industry, while Vogue's, at 1 percent, is above average for its audience size.
"We think Instagram-first, not how to repurpose our content there for other platforms," says HarpersBazaar.com editor Joyann King, who added that the best-performing content on Instagram is vintage photos from the Harper's Bazaar 150-year archive, as well as news-related posts, although driving site traffic is not what determines its Instagram strategy.
For Elle, celebrity content has seen the most engagement. A recent highly liked Instagram was a photo of Kate Winslet and Leonardo DiCaprio from the 2016 Oscars. Elle also used its May cover star, Beyoncé, to drive an Instagram-only content series: A Beyoncé "fakeover," a countdown to the issue's release with daily photos of Beyoncé in the feed.
"We like to use content on Instagram that will spark a reaction and that also cultivates our brand on the platform," says Elle editorial director Leah Chernikoff. "Instagram followers want you to live on the platform, so it was really important that we did something native."
"Making content that people don't want to miss out on is key for these publishers on Instagram," says Rittenhouse. "Creating content specifically for Instagram, with their editorial edge and reach, propels them above the fashion brands and bloggers."
https://digiday.com/?p=170858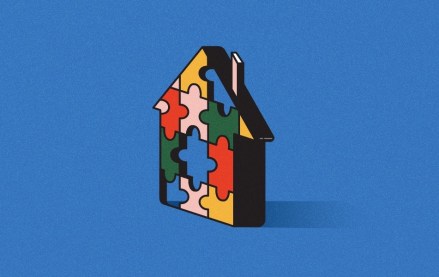 September 22, 2023 • 4 min read
Apartment Therapy's president Riva Syrop took the stage at the Digiday Publishing Summit to discuss the convergence of commerce and sponsorship revenue within its Small/Cool event.
September 22, 2023 • 4 min read
Media execs took stage at the Digiday Publishing Summit to discuss the growing importance of ROI in ad campaigns this year.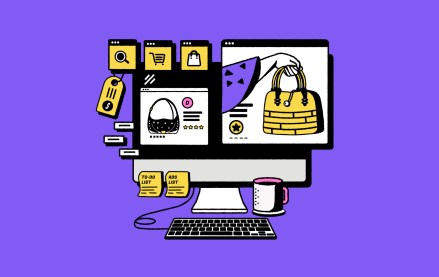 September 22, 2023 • 4 min read
CEO Satya Nadella said AI assistants will be as ubiquitous as PCs and will help users navigate across apps, operating systems and devices.