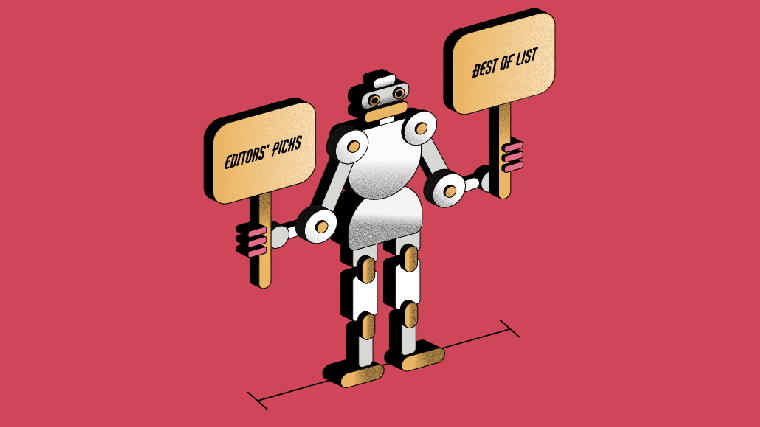 Ivy Liu
October 19, 2021 • 9 min read
As we enter 2021's home straight, we find ourselves surveying a publishing industry simultaneously exhausted by the challenges of the past 18 months yet energized by the resilience publishers have drawn on. More than that, we're buoyed by the solutions publishers have devised both in response to the acute crisis of the pandemic, as well as to the questions that have been hanging over the industry for years.
From first-party data and post-cookie identity solutions to streamlining real-time programmatic buying, publishers are busy chipping away at the technology. Some publishers are using acquisitions to reshape their business and break down barriers to unexplored worlds, while on a human level there are still questions about whether the industry is doing enough to represent the diversity and nuances of the communities it serves.
More than 18 months since we were last able to see many of you in person, the Digiday Publishing Summit welcomed a lineup of industry executives and thought leaders together — yes, under one roof! — in Miami from September 27-29 for three days of discussion, ideas, and a dash of inspiration. You'll find some of the highlights of the conversation below, along with comments from some of those who took to the stage to share their thoughts on the state of the industry.
01
Publishers taking a lead on identity solutions and programmatic buying
The delayed demise of third-party cookies has given marketers some breathing space, but that's all — with 2022 on the horizon, publishers are still gazing into a future without clear answers to the big questions about identity solutions. Proactive publishers are forging their own identity solutions, and we some speakers at the summit shared what they're up to and what they're learning.
The Washington Post's Zeus platform is one of the most notable attempts to level the programmatic playing field and allow a broad sweep of publishers — not just the Post — to monetize ad inventory more effectively and seamlessly. Joy Robins, chief revenue officer, The Washington Post talked about the launch of Zeus Prime, as a game-changer in giving publishers access to the real-time dollars that the big tech platforms have traditionally had an iron grip on. Zeus Prime allows clients to buy inventory in real time and convert social content quickly into programmatic advertising ready for instant deployment. Zeus Prime leverages the Post's first-party data tool, Zeus Insights, which allows for cookie-free targeting.
Robins said that creating data-driven products and more sophisticated approaches to measurement and attribution will continue to be a big part of the Post's plans to offer clients a "broader business solution" through 2022 and beyond.
"We're still using decades-old targeting technology to solve modern marketing problems, and so while we have this ability to extend the life of the third-party cookie a bit longer, we absolutely cannot see that as making anything less urgent," Robins said.
Of 100 businesses surveyed by Digiday recently said that although programmatic is still the dominant source of advertising buys, 45 percent of their ad revenue is coming through direct conversations between client and publisher. That represents an opportunity for publishers, especially with time running out for third-party cookies.
"I think there's really an opportunity there for publishers to fill what has previously been satisfied as a technological targeting need for advertisers," said Mark Bausinger, director of publisher business development at DoubleVerify. "By using direct sales as that conduit and creating data informed deals, and there's a variety of different data types and solutions that can be applicable. Audience data, any sort of behavioral targeting, profiling, contextual data, media quality data. Basically, any way that I think publishers have the ability to fill that gap is hugely valuable for advertisers."
02
A proliferation of revenue opportunities — but which is right for you?
Identifying and leveraging new revenue channels is a matter of urgency for every publisher, whatever the eventual impact of the loss of third-party cookies is. This is especially true for mid-sized and boutique publishers, who face a huge headache plugging the gap in the post-cookie era. There's no need to be unjustifiably pessimistic on behalf of those publishers, but finding the right solution is a matter of trial and error, and what works for one publisher won't make sense for another.
Of course, publishers are taking a growing interest in the potential of native marketplaces, particularly in spaces like consumer goods, wellness and beauty. Well+Good's GM and SVP Kate Spies talked about how the health and wellness platform is evolving its native marketplace, with a new 2.0 version set to launch and plans to learn from tactics used by major e-commerce players to expand Well+Good's reach beyond its existing customers.
And as a publisher, you could be sitting on a content goldmine that you're simply not exploiting to maximum effect. Michelle Myers, CRO at Wright's Media and Leilani Han, Head of Business Development & Partnerships at Wirecutter discussed the opportunities in affiliate and licensing content. Han talked about the benefits Wirecutter has seen from licensing its logo for use in creative by brands who have received awards and other accolades from the New York Times-owned review and recommendations publisher. Myers said there's potential in everything from awards content to licensing TikTok videos and more. "Most publishers don't realize there's so much content that you currently have," she said.
Smart moves in the mergers and acquisitions space can be transformative for a company's revenue prospects. Trusted Media Brands CEO Bonnie Kintzer talked about how she expects the company's acquisition of Jukin Media, including OTT-forward properties like FailArmy and The Pet Collective, to complement TMB's legacy titles like Reader's Digest and The Family Handyman. Combining the OTT expertise of the Jukin properties with TMB's muscular first-party data operations will be mutually reinforcing, Kintzer said. Covering similar ground, Mark Howard, chief advertising and partnerships officer at Penske Media Corporation, walked us through an ambitious strategy that has seen Penske purchase a live production company, controlling stakes in entertainment publishers like Billboard and the Hollywood Reporter, and in April this year a majority share in South by Southwest. The spending spree has enhanced Penske's ability to synthesize content, live events and the branding power of a name like South by Southwest. "It was really a very long-term strategy and the value of a media company and our ability to really truly vertically integrate our content, all the way down to live," Howard said.
03
The essence of flexibility for publishers
As it has been over the past 18 months, operational flexibility will continue to be one of the cornerstones of success in publishing for the foreseeable future. We heard a number of speakers at the summit touch on the importance of flexibility in terms of what publishers do, how they work with clients, and — not to be neglected — internally with team members at all levels of the organization.
Stephanie Hodges-Dunivan, vp of experiential, branded content and video for Essence, talked about her plans going forward for the Essence Festival in New Orleans and the necessity of having "Plan Bs for your Plan Zs" and keeping multiple venues on hold while waiting to see how local conditions change. "Agility is the number one thing," she said. "I feel like if you can plan an event during a pandemic, you can pretty much do anything."
The point of building flexibility is partly about the capacity to respond nimbly to a curveball, but that doesn't mean closing your eyes and stepping into the unknown. Flexibility means being informed about specific challenges and opportunities the future could throw up as well as planning for the decisions that may need to be made.
An effective data and insights operation can be invaluable to publishers and their customers in this regard. Joy Robins at The Washington Post talked about how the Post's insights trove had helped brands avoid the risk of seeming out of touch during the pandemic. And by enabling real-time programmatic transactions directly with brands, tools like Zeus Prime equip publishers with unprecedented capacity to move inventory like never before.
04
Keep moving on DE&I
Now is not the time for publishers to be putting their feet up on DE&I initiatives. Any wins you've identified in your organization over the past year are to be commended, but for the vast majority of media operations, building a more diverse, inclusive workplace culture is a work in progress. The message from our speakers was clear: keep going.
Remember that success will be reflected in your output as much as internally. HuffPost Editor-in-Chief Danielle Belton talked about the importance of diversity of coverage as an end goal. Building more diverse teams is just one step down that road. "I feel like that's the best way to grow our audience at HuffPost," Belton said. "To have a diverse set of talents and coverage areas so we can just bring in the widest audience possible."
The industry also needs to understand the realities of diversity better. Rather than thinking of diversity as a pie chart divided into neat segments, publishers need to think of communities and people as complex, layered and multi-faceted. Romina Rosado, EVP of Entertainment & Content Strategy at Telemundo, talked about the nuances that exist within the Spanish-language broadcaster's audience, and how issues like colorism and representation of indigenous communities factor into the conversation. "We're still thinking about it very linearly," Rosado said. "You're Hispanic or Latino, you're white, you're black, you're Asian American. What we are seeing increasingly in the Latino community and also in the US overall is more people identify as multiracial than ever before." Rosado discussed the various initiatives Telemundo has set in motion to ensure better representation of the totality of its audience. Crucially, that goes beyond who appears in front of the camera — though that obviously matters — and extends to who is involved in writing shows, as well as the technical side of productions and the admin side of the business.
05
Overheard
"I think we've all started to apologize when you want to have a camera off or when we want to do a walking meeting, and I don't know why that happened. We used to be able to accomplish so much with a phone call." — Joy Robins, Chief Revenue Officer, The Washington Post
As the pace of work has picked up again through 2021, many in the publishing industry have once again found work-life balance elusive. People ultimately are the business, Joy Robins said, as she talked about blocking off time in her team's calendars for them to take time for themselves. Oh, and please, bring back the phone call.
"Of course we have to deliver a certain amount of eyeballs to these advertisers, but they're coming to us specifically because we're good now and because they like the way it looks and they like the way that it feels more premium." — Emma Rosenblum, Chief Content Officer, Lifestyle, BDG
Rosenblum talked about how enhancing the quality of BDG's content – which was already successful in terms of reach and SEO ranking – had compounding effects on brand recognition and ad sales. By generating "more brand love" and fostering a genuine rapport between audiences and the company's titles, BDG is now able to pitch a brand identity to advertisers as opposed to the hard data on reach and clicks. More prestigious advertisers are also coming knocking on the sales team's door.
"Quite frankly it's a giant business opportunity because it's an underserved audience that is growing, and that is going to grow at the very least over the next 40 years." — Romina Rosado, EVP, Entertainment & Content Strategy, Telemundo
In publishing, marketing and advertising circles, it's still painfully common to hear people talk about the audiences for networks like Telemundo and other non-English language publishers and media companies in rather two-dimensional terms. No audience is monolithic, least of all Telemundo's, and Rosado reminded us that those who fail to learn this lesson will miss out on the chance to engage meaningfully with a huge group of consumers.
06
Stat to know
Online viewership of the Essence Festival reached north of 45 million views in 2020, indicating to the publisher that a hybrid events model should be explored for the long-term.
https://digiday.com/?p=429084