For years the digital cognoscenti have told publishers and advertisers to "give up control." Consumers, armed with remixing tools, were wreaking havoc on business models. That same trend continues.
The latest exhibit is page-sharing service Bo.lt. The pitch is it's "YouTube for web pages." It sounds benign, but the results could be scary for publishers. Bo.lt lets anyone dump a URL into the platform, and then start editing a web page for sharing. The result: the New York Times story on
President Obama's Medicare panel
? Change the headline. Better yet, take out the comments. Also, let's strip out the related. Now it's ready for sharing to the world — on a user's own Bo.lt URL. Oh, and there's no easy way for The New York Times to block its content from Bo.lt.
The upside: personalized pages are more likely to get tweeted and shared on Facebook. Thanks to Bo.lt's tracking system, publishers know where and how far the content travels. And Bo.lt won't allow users to strip out ads. With the ads attached, the publisher wins with a greater audience.
Bo.lt founder Matt Roche readily admits he gets sideways looks from publishers when he explains the service. The first question, inevitably, is about copyrights. There's no easy answer to this. As a web service, Bo.lt is probably protected under the Digital Millennium Copyright Act, the same defense used by YouTube when it's been sued.
"We think there's a real value to spreading content," said Roche, who notes there are over 700 million links shared on Facebook alone every day. "There are some cases when people will take it down the wrong path but publishers were at first against customer ratings, too."
There are protections for publishers. Bo.lt is adding features that make clear when the text has been altered. Each shared page also includes a page curl in the upper left corner with a call to visit the original page. The results, however, are not exactly perfect. Check out how
this article was rendered
by David Berkowitz, 360i senior director of emerging media and innovation. It's hard to see how that couldn't cause consumer confusion when arriving from a link shared on Twitter.
Roche sees Bo.lt as the logical next step in the personalized, recombined digital media landscape. After all, the genie is out of the bottle when it comes to sharing all manner of content. Sharing web pages remains a chore, particularly when you want to put your personal spin and stamp on what you're sharing. That might be why a large chunk of web page sharing is still stuck in the copy-and-paste realm via email.
"I'm not saying, 'Screw you, I'm doing this anyway," Roche said. "I'm saying it's already happening. People are copying it out and saying what an idiot that writer is. I'm allowing it to happen in a way that lets you see that's happening. What if you see the modified version is read more than the original version?"
The might be a bit too progressive for most publishers that are already worried about the unbundling of media. New apps like Flipboard and Zite in many ways wrest control from publishers how their content is presented. This has also been a critical function for publishers. In the case of Zite, a group of publishers sent it a cease and desist letter this month.
"Those are more dangerous than what I'm doing," Roche said. "There's a lot of questions to what it means when content is fragmented from under the publisher's umbrella."
Roche, who founded landing-page optimizer Offermatica with Bo.lt's other founder, his brother Jamie, doesn't plan on making money off selling advertising on top of Bo.lt pages. That would most likely quickly trigger lawsuits. Instead Bo.lt sees an opportunity to work with brands interested in using the Bo.lt platform to underpin campaigns that invite consumer participation. It is selling corporate accounts that carry the brand's domain name and allow for more control.
The service has $5 million in backing from Benchmark Capital. It will probably shift its model some before all is done, Benchmark general partner Bruce Dunlevie freely admitted. The key is the solid track record of the Roches and the macro trend of consumer empowerment evident all over the digital world.
"It responds to the growing sense of individual entitlement and authorship that's informed blogging, picture taking and YouTube," he said. "People don't want to be passive consumers anymore. They want to be fowarders and commenters."
Roche is sure the knee-jerk reaction of many publishers will be to see Bo.lt activity as a threat. That's been a conditioned response to the shifts of consumer behavior in digital media, often to their detriment, he said.
"Publishers are always about two years behind on problems," he said. "They're always solving yesterday's problems."
https://digiday.com/?p=5941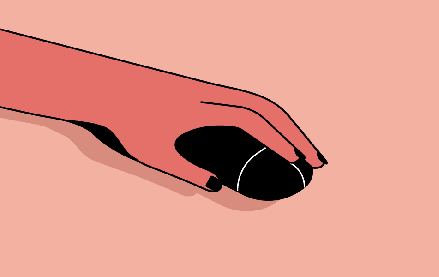 December 1, 2023 • 3 min read
People claim that the role of chief diversity officer is vanishing. However, AI is booming, and the CDO can help ensure responsible AI.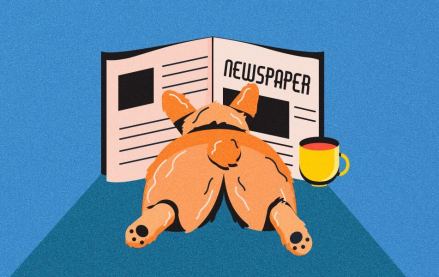 November 30, 2023 • 4 min read
Digiday+ Research found that publishers' programmatic ad revenue didn't quite live up to expectations this year, but they still see it as a growth area.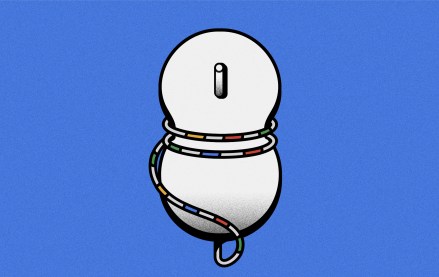 November 30, 2023 • 13 min read
For a couple of publishers, referrals from Google are down upwards of 60%.